Our Blog
Spiritual February Report
February 15, 2023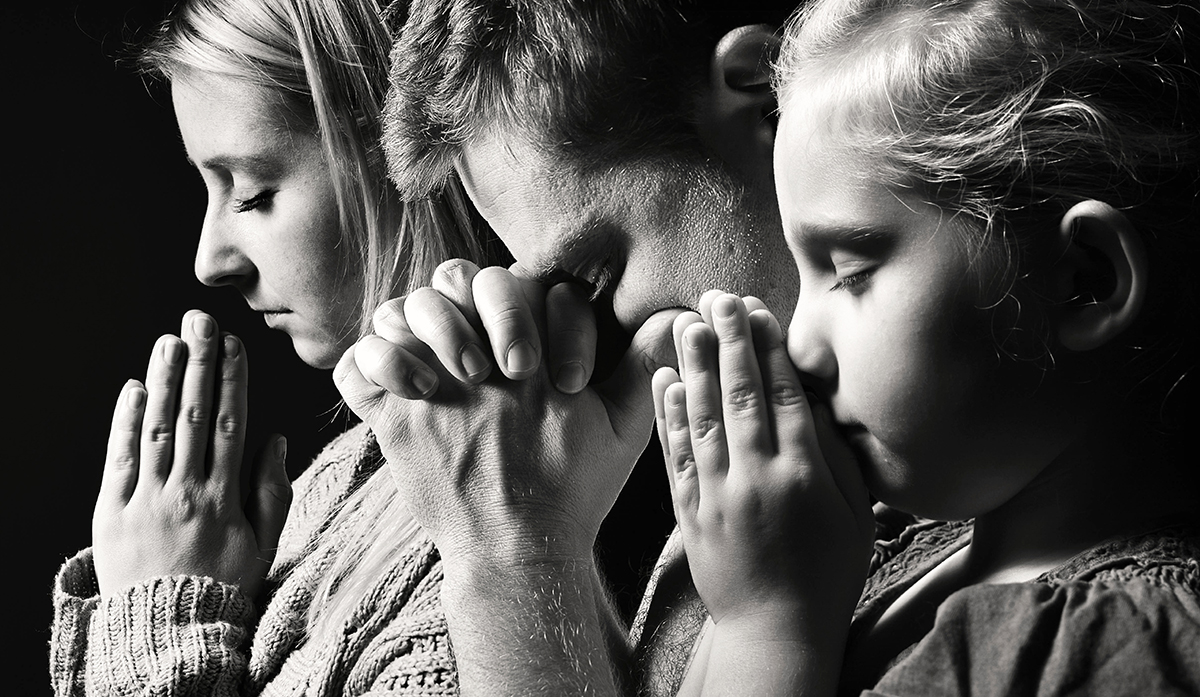 Is Lent Practical Today?
Very soon we will begin Lent, the time to pray, fast, and give alms. This is when we usually say we are going to "give up" something; candy, or sweets, or movies; the time we promise God that we are going to pray more, and give alms, whatever that means to us. BUT is Lent really practical in our modern world, or is it something that was done "back in the day" and has no value today?
Let's begin by looking at GIVING ALMS. The giving of alms, in the form of money, food, etc. during the Lenten season forces us to recognize that we have been particularly blessed by God. Whenever I help others, I realize that they are just like me, except I happen to have something they do not. It may be giving someone money, or it may be changing a flat tire or shoveling the snow for those who are not able to. In many ways the best "alms" we can give is our time. Time that we volunteer in our community or in our church. Time in sitting and listening to those who are alone. Time in caring for the elderly or those sick in our family. Whatever we do, it helps us see clearly that we are all equal in the eyes of God. No one person can do all that needs to be done, but everyone can help in their own way.
What about FASTING? Jesus returned from the Jordan and was led by the Spirit into the desert for forty days to be tempted by the devil. He ate nothing during those days, and when they were over, He was hungry. (Luke 4:1-2) Believe it or not, fasting makes us stronger. How odd is it then to fast during Lent to become stronger. After forty days in the desert our Lord then had the strength to begin his work among the people. When I fast during Lent, I'm not just giving something up, I'm giving up something of mine and inviting God to fill that space. For example, I can develop the habit of praying whenever I feel a pang of desire for what I've sacrificed. Whatever I would have spent in obtaining the food that I would have eaten, I can donate to the poor. Fasting from food will also help us to fast from pride, from gossip, from condemning others and from envy. We should also not boast about our fasting but do it in secret. …Fasting, while of value in itself, is not something to boast of in front of God, for it is simply a tool for training those who desire self-restraint. The ascetic should not feel proud because he fasts; but with faith in God he should think only of reaching his goal. For no artist ever boasts that his accomplishment is simply due to his tools; but he waits for the work itself to give proof of his skill. - St. Diadochos.
Fasting allows us to concentrate, be silent and listen to God speak to us. Fasting allows us to open ourselves and spend more time with God in PRAYER. Lent is a time for us to grow nearer to God through prayer with the help of fasting and giving alms. St. Gregory the Theologian tells us that God has infused "a divine particle" into our soul so that we can share in the Divine Nature. We develop this seed of Divine Life through prayer. Prayer is communication with God by which we grow in our relationship with Him. Even if we speak with a low voice, even if we whisper without opening our lips, and even if we speak to him from our heart, our unspoken word always reaches God and God always hears. Saint Paul tells us to "pray without ceasing" (1 Thess. 5:17). One of the best ways during Lent, and in fact throughout the year, is to pray the "Jesus Prayer": "Lord Jesus Christ, Son of God, Have mercy on me a sinner". The Jesus Prayer was developed by the Desert Fathers in the fourth and fifth centuries. Thousands of men and women went out into the Egyptian and Near East deserts to pray this way. For a thousand years, the Jesus Prayer remained in the East. Then, in the fourteenth century, when Saint Gregory of Sinai brought it to Mount Athos, a renaissance occurred. The prayer was carried to Russia and other Slavic countries. Finally, because the Orthodox and Eastern Catholic Faithful emigrated to the West, the Jesus Prayer spread to the Roman Catholic and Protestant Faithful. Does this prayer have value for us today? Many believe it does. We live in a fast-moving age that has already seen incredible change in social conditions and in our living habits. Most of us are under stress of one kind or another and looking for something to calm us. Many who make a practice of praying the Jesus Prayer report that it does.
So, what is the answer to our question: IS LENT PRACTICAL TODAY? We live in a world of war, of illness, of tragedy, and of personal struggles. The three basic tenants of Lent are prayer, fasting and the giving of alms. I have attempted to briefly explain what they mean. I believe during this time of the Great Lent if we spend more time in prayer, fast as much as we can depending on our health and in some ways increase our alms giving, we will know ourselves better, we will spiritually be healthier and we will grow closer to God. IS LENT PRACTICAL TODAY – YES!
Mitred Archpriest John S. Kachuba
(Editors Note: As the February issue went to press, GCU learned that Fr. John Kachuba had passed away. His obituary will appear in the April GCU Magazine. Blessed repose and eternal memory.)