History & Heritage
A History & Heritage Built on Faith.
GCU was founded over a century ago by 14 independent lodges associated with the Greek Catholic Church. Today, the faith is called Byzantine Catholic and the churches are members of the Eastern Catholic Church.
In the Beginning...
Lodges were originally formed at each church to offer security and protection to their Rusin immigrant founders. Many of these immigrants worked dangerous jobs in coal mines and steel mills and commercial life insurance companies would not insure them. When a member was seriously injured or killed, the lodge would assess a fee on the other members of the lodge. This was then collected and passed on to help ease the burden on the family suffering the loss.
At a meeting of the Greek Catholic clergy in late 1891, a plan was formed to unite the independent lodges and form a stronger bond between the Rusin people, who had now settled across Pennsylvania, New York, Connecticut, Illinois and New Jersey. The organizational meeting took place on February 14, 1892 in Wilkes-Barre, Pennsylvania. Since all of the lodges were associated with Greek Catholic churches, it made sense to call the new organization the Greek Catholic Union. The GCU began humbly with 743 members and $600 in assets.
GCU Today
GCU has grown to a multi-billion dollar company, but the goals today remain the same as the vision of our founders. GCU actively protects families by offering insurance products that insure the lives of our members and annuity products to safeguard a family's financial future. Today, our life and annuity products are available to all Christians. We continue to be active in the Byzantine Catholic churches, especially those where our lodges are based. GCU offers fraternal programs that give members the chance to collaborate in social, athletic and fundraising activities. Many of the fundraising efforts are aimed at improving the fabric of our local communities.
Many things have changed since the GCU was founded in 1892, but the fundamental goals remain the same. As our mission statement reads, "Protecting Families, Promoting Faith and Fraternalism, Strengthening Communities."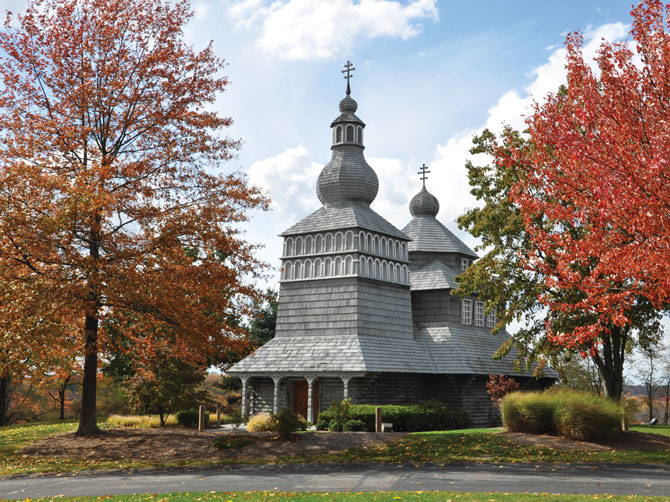 The Saint Nicholas Chapel, located adjacent to the GCU home office in Beaver, Pennsylvania, is a new-world homage to the old-world faith of GCU's Rusyn immigrant founders.