Charitable Giving
Giving is Good for Everybody.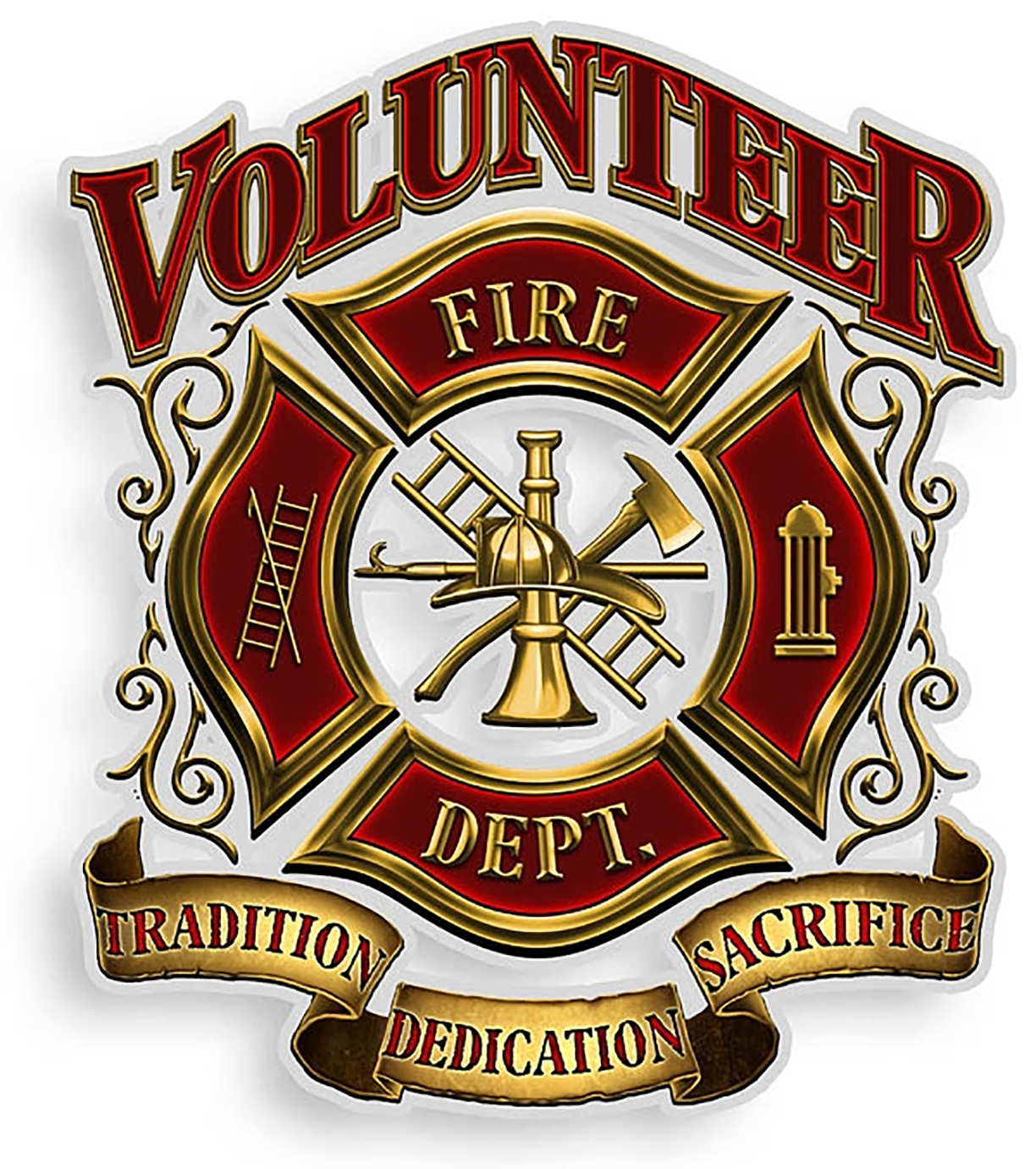 Cause of the Quarter
Each quarter GCU chooses a charity to raise funds and awareness for on a local and national level.  It's one way we give back and invest in the greater community. Donations are made through the GCU Foundation, a 501(c)(3) charitable entity organized by GCU. Total donations of up to $2,500.00, made through the GCU Foundation in the first quarter of 2018, will be matched by the GCU Board of Directors. The Cause of the Quarter also benefits from sales of the GCU Culinary Chronicle Cookbook-$1 from each book sold goes directly to the Cause of the Quarter.
Cause: Local Volunteer Fire Departments
This quarter we are focused on local volunteer fire departments. GCU has three departments that serve the local area. The money we collect will be divided between the three departments at the end of September. May we suggest that those of you who are served by a local volunteer fire department, please send a donation directly to that department to assist in their efforts. If you want to sponsor a fund raiser for the department we suggest that you take advantage of the GCU GoGive! program to receive $250 in seed money to assist with materials needed to run the event. Please click the link to learn more and to apply.

Volunteer Fire Department Facts
 Volunteers comprise 73% of firefighters in the United States.
Of the total estimated 1,078,300 volunteer and paid firefighters across the country, 784,700 are volunteer. 
• Communities served by Volunteer Firefighters depend on them to be their first line of defense for many types of emergencies.
Volunteer Firefighters are summoned to a wide array of emergencies across the country everyday including fires, emergency medical incidents, terrorist events, natural disasters, hazardous materials incidents, water rescue emergencies, high-angle and confined space emergencies, and other general public service calls. The public relies on Volunteers to be their first line of defense in these emergencies. Volunteers spend an enormous amount of time training to prepare for these emergencies.
• The majority of fire departments in the United States are volunteer.
Of the total 26,354 fire departments in the country, 19,224 are all volunteer; 3,845 are mostly volunteer; 1,407 are mostly career; and 1,878 are all career. 
• Services contributed by Volunteer Firefighters save localities across the country an estimated $36.8 billion per year. 
• The number of Volunteer Firefighters in the United States has declined 5-10% since 1983. 
Major factors contributing to the decline include increased time demands, more rigorous training standards, and the proliferation of two-income families whose members do not have time to volunteer. The two greatest sources of increased time demands are increased emergency calls and increased training hours to comply with training standards.
• Recruitment and retention of Volunteer Firefighters is one of the key issues being addressed jointly by the National Volunteer Fire Council and U.S. Fire Administration. The NVFC and USFA have released a report entitled Recruitment and Retention in the Volunteer Fire Service: Problems and Solutions . The NVFC also has adopted the 1-800-FIRE LINE recruitment campaign. Under this campaign, individual states connect to the toll free number which prospective volunteers can call for information about volunteer emergency service opportunities.
• Fire department call volumes continue to increase.
Most fire departments across the country have experienced a steady increase in calls over the past decade. 5 This is a major source of the increased time demands on Volunteer Firefighters. The increase in calls, coupled with the decline in the number of Volunteer Firefighters, means that fire departments are having to do more with less. Most of the increase is attributed to a sharp increase in the number of emergency medical calls and false alarms. The number of fire calls has actually declined over the period.
• Small and mid-sized communities rely heavily on Volunteer Firefighters. 
Small communities (those with populations under 10,000) across the United States are typically protected by all volunteer departments. In some cases, however, these communities have hired a few paid firefighters to assist. Mid-sized communities (those with populations above 10,000) are typically served by combination volunteer and paid departments. Large communities (those with populations over 100,000) are most often protected by combination volunteer and paid departments that consist of primarily paid staff. There are very few purely paid fire departments in the United States , but those that exist are primarily found in very urban areas.
• 64 of the 102 firefighters who died in the line of duty in 2000 were Volunteers. 
The leading cause of death was heart attacks, followed by vehicle accidents.
• Volunteer Firefighters and Emergency Medical Technicians across the country meet national and/or state training standards. 
Each state adopts its own training requirements that apply to Volunteer Firefighters. Many states require that volunteers meet the National Fire Protection Association's Standard 1001:Firefighter Professional Qualifications. This establishes a very rigorous course of classroom and practical evolutions for basic training. This same standard is commonly used to train paid firefighters. Likewise, volunteer emergency medical responders are trained to the national training criteria establish by the U.S. Department of Transportation and other standards setting bodies.
• Volunteers invest a large amount of time serving their communities. 
There is no national average of the amount of time a Volunteer Firefighter gives to his or her community. Volunteering in the fire and EMS service, however, is one of the most demanding volunteer activities today. Time commitments include operational responses (often at a moment's notice), training, fund raising, vehicle and station maintenance, and various administrative duties.
• The cost to train and equip a firefighter is approximately $4,500. 
 There are more than 2 million fires reported each year in the United States.  
Many others go unreported, causing additional injuries and property loss.
• Approximately 4,500 people die in fires in the U.S. annually.  
An estimated 26,500 people are injured.
• Direct property loss due to fires is estimated at $8.5 billion annually. 
• Each year, fire kills more Americans than all natural disasters combined.
 • Fire is the third leading cause of accidental death in the home; at least 80 percent of all fire deaths occur in residences.
GCU Home Office
The GCU home office has relationships with many excellent charities, including:

The American Cancer Society
Variety - the Children's Charity
Susan G. Komen for the Cure
Boy Scouts of America
The Salvation Army Project Bundle-Up
Toys for Tots
Sisters of St. Basil the Great
Byzantine Catholic Seminary of SS. Cyril and Methodius
Lodges & Districts
On a local level, our lodges and districts have supported countless causes, including:
The Seeing Eye
Catholic Charities
Operation Christmas Child
Hot Metal Bridge Faith Community
Linden Food Bank
St. Vincent DePaul Society
Tomorrow's Hope
Many more