Our Blog
Spiritual August Report
August 30, 2023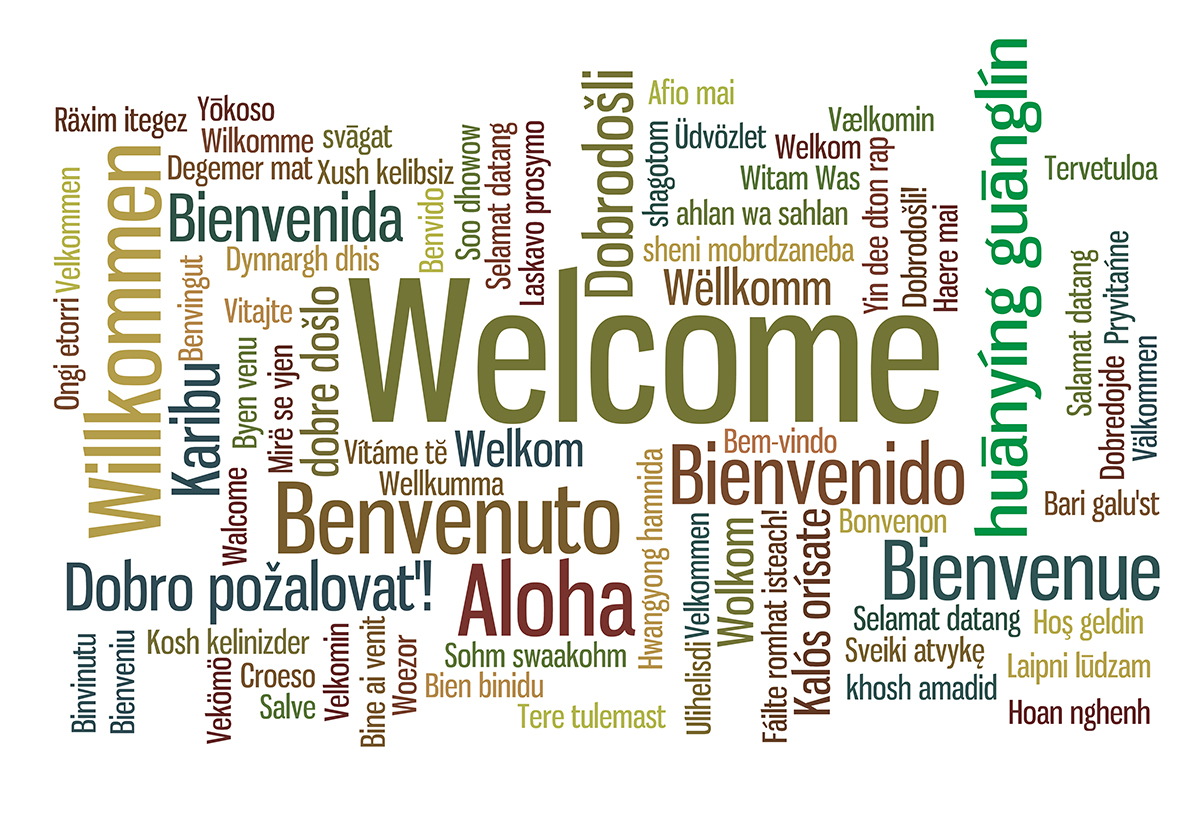 I would like to take this opportunity to thank the GCU Board and Membership for their confidence in me as their past and currently interim Spiritual Director. I welcome Fr. Valerian Michlik as he becomes the new GCU Spiritual Director. I will continue to remember Fr. Val, the GCU Board and all of you in my prayers.
Very Rev. Richard I. Lambert | GCU Interim Spiritual Advisor
Welcome Father Val
Fr. Val's Family Information. My parents and sister arrived in the United States following the Prague Spring Revolution of 1968. Why the U.S.? Well, we had family here. My great grandfather lived and worked for many years in Pennsylvania. After working in the coal mines and steel mills, our great grandfather Janko (John) returned to Czechoslovakia to be with his family, but his sister Helen remained here in the U.S. Following the invasion of Czechoslovakia in August of 1968, many decided to leave the Eastern Bloc, including my father who was a young priest at the time. He used this opportunity to leave his native country in search of a better life in this beautiful country where I was born.
Childhood, Education and Coming Back to the US. I was born in Wilkes-Barre, PA, but I grew up on two different continents. The first half of my childhood was spent in the coal region of Northeastern Pennsylvania. Small towns, friendly people, and block parties fill the memories from this part of my life. I spent my childhood like many of you, playing outside with my friends, riding my bike, and going to the swimming pool. But I also grew up in the church. When I was 3 years old, I became an altar server. Afterwards, my family returned to Slovakia. There I learned the language, which was no easy task, attended school, and answered my calling to the priesthood. After one year at the Greek Catholic Seminary in Prešov (Пряшів), I continued with my studies in the eternal city of Rome. I was truly blessed to complete my philosophical-theological studies at the Pontificia Università San Tommaso D'Aquino. Afterwards, I continued with my postgraduate studies in Eastern Canon Law at the Pontificio Istituto Orientale.
It was in Rome that I first met Metropolitan Archbishop Judson M. Procyk of blessed memory. He invited me to come to Pittsburgh and the rest is history.
Pastoral Assignment. Following my ordination to the diaconate I was assigned to St. John Cathedral in Munhall, PA. It was there that our three daughters were baptized. Afterwards I continued my priestly ministry within the Ukrainian Catholic Eparchy of Parma: first, as a parochial vicar (assistant) at St. Josaphat Cathedral in Parma and then as pastor of St. George in the Northside of Pittsburgh. In 2012 I returned to serve with the Byzantine Catholic Archeparchy of Pittsburgh. Since then, I have been the pastor of St. Gregory Byzantine Catholic Church in Upper St. Clair.
Additional Archeparchial Responsibilities. Since I was blessed to receive my formation and complete my studies in Rome, I have always felt a calling to teach. I simply wanted to pass on the knowledge and pastoral experience that I received to future generations. So yes, one of my first assignments was to become an instructor at our Byzantine Catholic Seminary. Over the years I have taught Eastern Canon Law, Pastoral Leadership, History and Liturgics. I have really enjoyed my time at the Seminary and am grateful for the opportunities I've had to be with our future priests, deacons, men and women accepting leadership roles in our church.
Over the years I've also been called to serve at our Chancery, which serves as an administrative center for the Archeparchy of Pittsburgh. In the beginning I was the assistant chancellor, then assistant judicial vicar, and now I serve as the judicial vicar. It is a place of service to the clergy and faithful of the Archeparchy of Pittsburgh.
GCU. Twenty-five years ago, Archpriest Fr. John G. Petro of blessed memory brought me for the first time to St. Nicholas Chapel. When I saw the Chapel, I was overwhelmed! Such a gem in our very own Southwestern Pennsylvania! Seeing the architecture, I felt like I was somewhere in the Carpathian Mountains. Afterwards my wife and I saw the museum and enjoyed a wonderful luncheon with Fred & Mary Ellen Petro.
For many years our daughters Anja, Nika and Katya were also members of the Slavjane Folk Ensemble which has always been supported graciously by the GCU. Over the years, I've witnessed the impact of the GCU not only on a parochial level, but also as they have supported our Seminary and the entire Metropolitan Church of Pittsburgh.
As I embrace this new calling to serve as National Spiritual Advisor and National Director of the GCU, I hope to continue the legacy of our clergy who have always been a part of the GCU. I especially would like to honor the legacy of Rev. Fathers Cornelius Laurisin, Theodore Demjanovich and Stephen Varzaly, who faithfully served God, His Holy Church and our God-loving people in the early days of the GCU and throughout the, sometimes turbulent, years that followed.
I ask for your prayers as I begin this new ministry.
Fr. Valerian M. Michlik | GCU Spiritual Advisor