Our Blog
Kids Night & Adult Night at Montage Mountain Water Park
September 7, 2022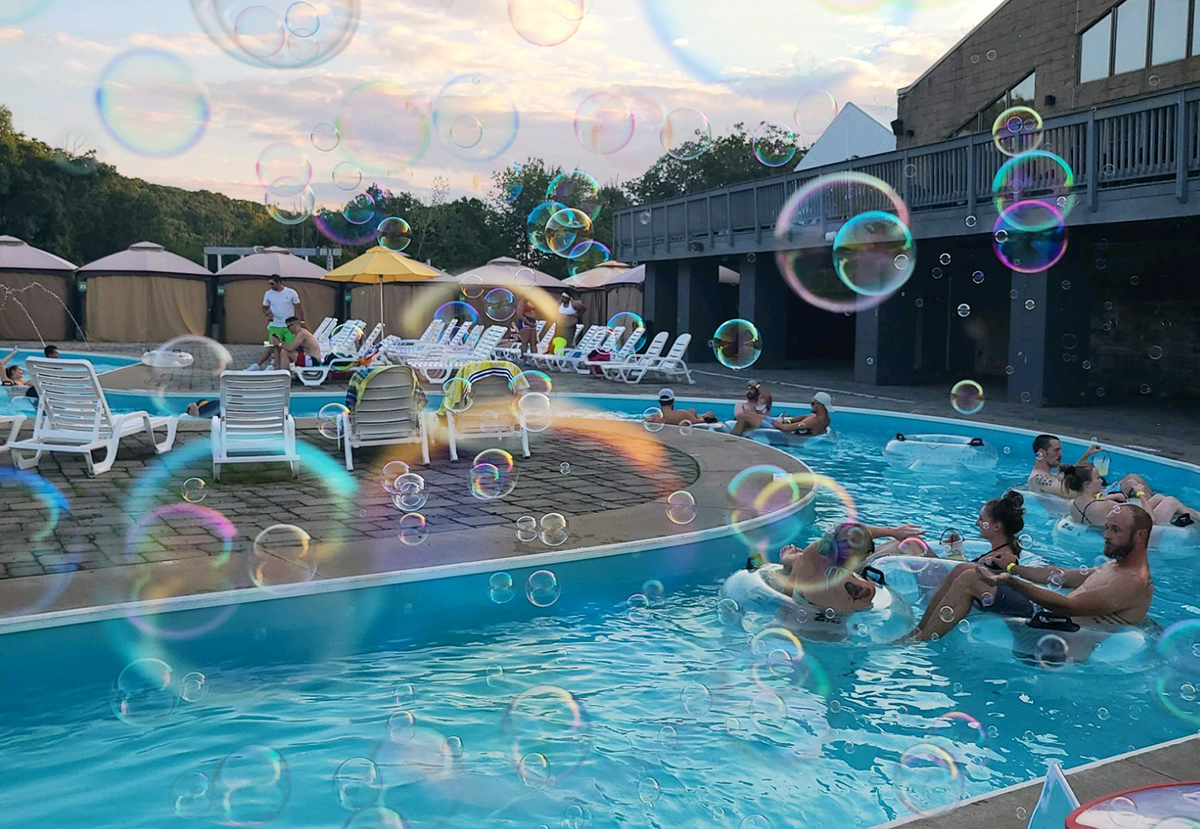 Kid's Night. The weather was perfect at Montage Mountain for the Kid's Swim Night at the waterpark! We had a cabana by the center of the action by all of the trucks for a touch-a-truck event at the waterpark. The kids had a blast in the driver's seat while blaring the truck horns, enjoying the refreshing water attractions, and the GCU bubble machine was once again a huge hit! We enjoyed interacting with guests and promoting GCU's new Young Professionals Club! Contact Melissa Cohen, one of GCU's Corporate Event Coordinators, to learn more about how you can get involved!
The GCU ran a free raffle for some of our upcoming events. Congrats to Crystal S for winning two tickets to the upcoming Swim All Day event at Montage Mountain this Saturday. Karla B won two passes to Roba Family Farms.
Adult Night. The GCU had a blast at Montage Mountain's Adult Night on Wednesday, August 24th near Scranton, PA. What better way to break up the stressful work week than to come out and enjoy the waterpark without the kids? We know that if you have kids they are your pride and joy; but sometimes unwinding a bit and getting together with friends does wonders! If you're single or have no kids it was also a great time to just enjoy the water and socialize – it was like an evening in Las Vegas or an adult's only resort in our backyard! The weather was once again perfect and guests enjoyed drinks from the Bucket Bar to cool down and the GCU bubble machine is continuing to gain fame as a fan favorite stop for a cool photo-op spot!
We set up a table and interacted with guests as they floated down the lazy river and it was great to meet a few new people interested in the GCU Young Professionals Club! Some of the first GCU Young Professionals joined us as and we are excited to continue growing our group to plan social, networking, and charitable events together. Please reach out to us if you want to become GCU's newest Young Professionals member! (We don't knock you on age; 40 is the new 20!)