Our Blog
Helping Hands Day at Holy Annunciation Monastery
August 10, 2021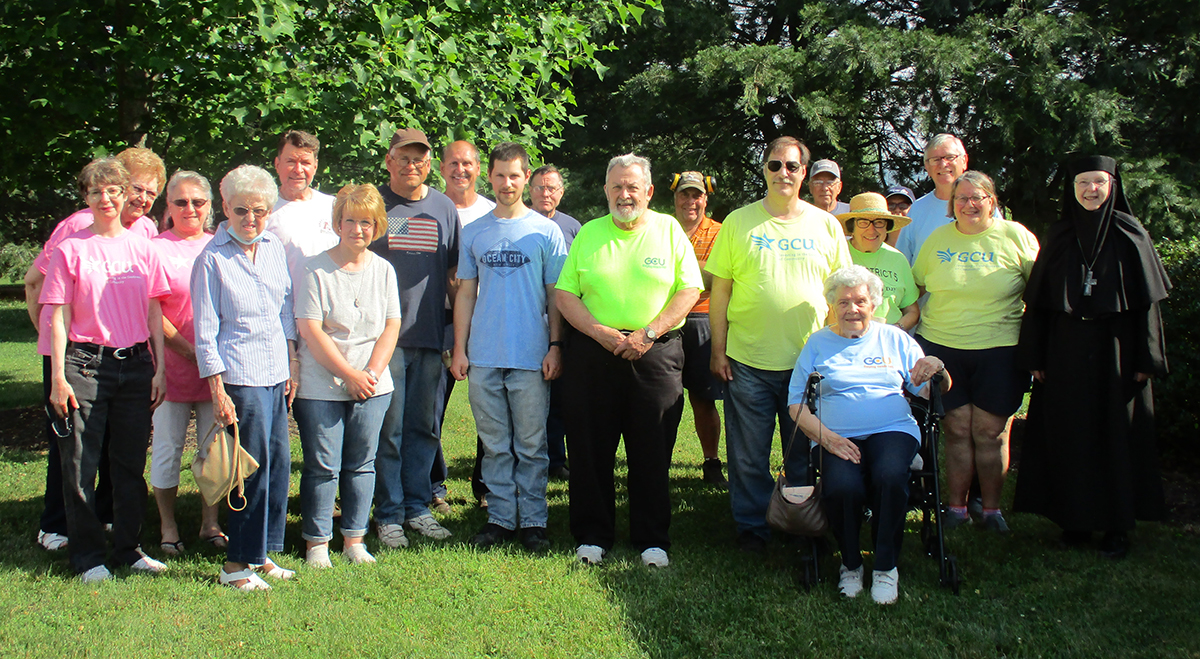 On Saturday, June 19 District 5 and the Greater Hazleton Regional Lodge (GHRL) had 28 volunteers at Holy Annunciation Monastery to help in any way they could.
Liturgy was held at 8 AM (Chaplain Rev. Scott Boghosian) the work began at 9 AM.
All of the sisters were ecstatic to see us, since GCU volunteers were not there at all in 2020.
Mother Marija had a list of activities in different areas of the property. There was plenty of grass to be cut, weed whacking, flower gardens that needed tending, roof repairs to be done, rocks to be removed and trees to be cut down. For those who could not do outside work, there were plenty of bakery boxes to be made and also apricots to prepare for fruit cakes.
As usual, there was fresh coffee, some homemade cookies and refreshments for the workers.
At noon, lunch was served—pizza, more delicious homemade cookies, ice cream and refreshments. Michael Komishock offered the prayer before the meal.
Presentations were made to Mother Marija from District 5, GHRL and individuals. Everyone joined in chorus to wish Mother Marija a Happy and Blessed Birthday.
Thanks to the GCU Home Office for the T-Shirts, hand sanitizer and sun screen wipes.
Save the day for the Fall Clean-Up—Saturday, October 9. Hope to see you then, there is always plenty of work to be done.