Our Blog
Helping Hands Day at Holy Annunciation Monastery
August 18, 2022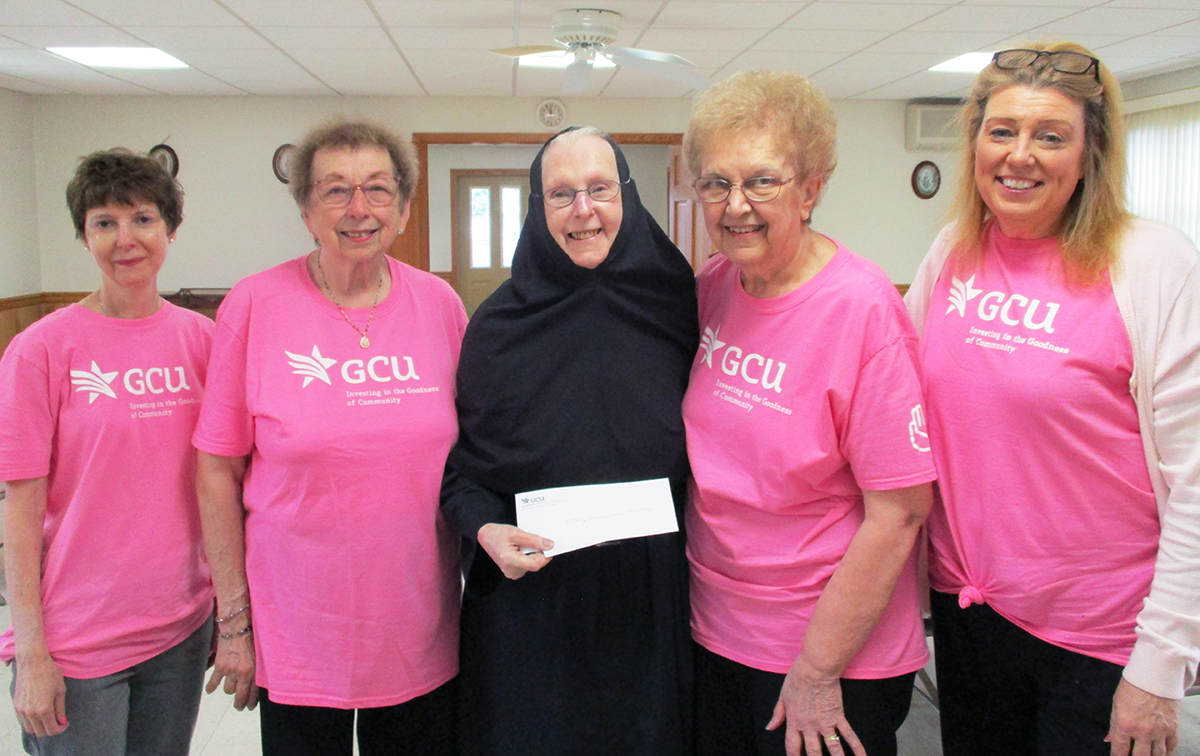 Saturday, June 18, 2022 started off dreary for the annual Helping Hands Day. Eventually the sun did make an appearance, although the winds remained very strong as volunteers from District 5 and Greater Hazleton Regional Lodge came together to help the Sisters at Holy Annunciation Monastery. Twenty-six volunteers in all donated their time for the Sisters.
Liturgy was held at the chapel at 8 AM, celebrated by the Rev. Scott Boghossian and then it was time to see what Mother Marija and the Sisters had in store for us to do.
There is always plenty of grass to be mowed and of course trimming the trees, getting rid of the old trees and weeding the beautiful flower beds. Some people also take the time to visit the animals on the premises.
For the people who could not help outside, volunteers assembled 1,000 boxes for the sisters bake sales and a handful of them had the opportunity to remove wrappers from Hershey Kisses for their cookie baking. It was a joy to watch Fr. Hradil's 3 children unwrap the Hershey Kisses and line them up around the bowl.
Fr. Eugene Hradil and Michael Komishock said grace and then it was time to enjoy some pizza, homemade cookies, Klondike bars and other refreshments.
Presentations were made to Mother Marija by Gina Keil from District 5 and Judy Kringer, Ann Marie & Judy Betterly and Agnes Rohrbach from GHRL.
Mark Saturday, October 29th on your calendar for the Fall Helping Hands Day at the Monastery. Come lend a helping hand and help spread some fraternalism. All are welcome and the more that show up helps get the work done a lot faster. Hope to see you then.
Agnes Rohrbach | GHRL Secretary & Activities Director
Above is Judy Kringer, Ann Marie Betterly, Mother Marija, Agnes Rohrbach and Judy Betterly making presentation for GHRL.