Our Blog
GCU President/CEO October Report
October 27, 2023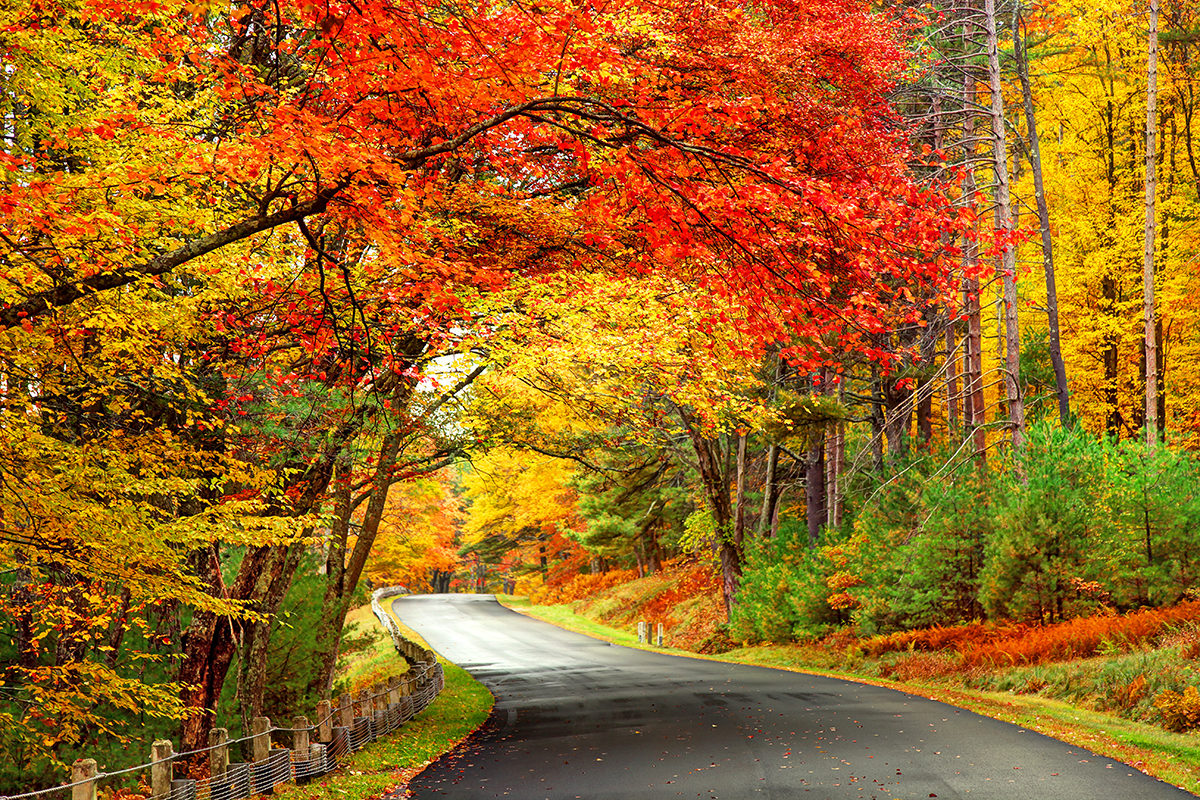 Autumn Splendor
It is hard to believe that we have entered the fourth quarter of 2023—that brings to us an array of weather and holiday seasons! Here in Western Pennsylvania as I write this article, it remains summerlike with high temperatures in the 80's. Various box stores are sitting on their remaining Halloween inventory items as Christmas trees and decorations are in full bloom on the store floors.
Weather and holidays certainly have a major impact upon the US economy—decorations, clothing, food & beverage, hotels, beach towns, ski resorts, transportation, employment, the list goes on and on. As I noted in one of my previous articles, each and every company's purpose and their employees throughout the world serve various needs of the human race. GCU and our employees provide an essential need in providing life insurance and annuity products. In addition GCU provides financial and volunteer efforts within our communities and churches along with social events to garner the strength of our members' support of the GCU as a Fraternal Benefit Society. Please refer to the GCU's website – www.GCUusa.com – and "click" on events as there are several autumn, holiday and sporting events scheduled for the fourth quarter in several GCU Constellations.
A "Dog Walk" social and fundraising event was recently held at Seven Oaks Country Club. Everyone was all smiles including our grand-dog "Ginger," depicted in the photograph below. The event raised over $2,000.00 for the benefit of the Beaver County Humane Society.
The GCU 2023 second quarter financial results and commentary are presented on page 4 in the October Magazine by our Chief Financial Officer Tim Demetres. In summary, the GCU's assets continue to increase and stand at $2.7 billion reflecting a $52.6 million or 2% increase over year end 2022. A net gain of $3.1 million from operations before realized capital gains/losses was recorded for the first six months of 2023. Surplus declined by 1.8 million and stands at $217.7 million. We are in the process of finalizing our financial statements for the first nine months of 2023 which will be reported in the December 2023 issue of the GCU Magazine.
We have been informed that our AM Best Rating was affirmed on October 2nd as A- (Excellent) and a Long-Term Issuer Credit Rating of "a- "(Excellent). AM Best is a most recognized global credit rating agency, news publisher and data analytics provider specializing in the insurance industry. Headquartered in the United States, the company does business in over 100 countries with regional offices in London, Amsterdam, Dubai, Hong Kong, Singapore and Mexico City.
The entire GCU World extends our congratulation to Very Reverend Robert Pipta on his appointment by Pope Francis as the sixth Bishop of the Byzantine Ruthenian Catholic Eparchy of Parma, Ohio. Presented for your review is Fr. Robert's biography beginning on page 1 of the October Magazine.
Our sincere appreciation to our members and agents for the business you have placed with the GCU. We realized that there are numerous other carriers for you to consider. We thank you for choosing GCU as we remain committed to providing the very best service along with the very best life and annuity products in the marketplace. We are most excited to inform you that our new member and agent portals will be launched within the next thirty days that will provide greater detail and information on each of your life policies and annuity contracts.
In closing, I do hope that you have the opportunity to take some time to relax and enjoy the splendor of the autumn season that God has created! What an incredible feat! As always, please do not hesitate to contact me with any questions or concerns you may have.
Goodness is Great!
George N. Juba | GCU President/CEO