Our Blog
GCU President/CEO December Report
December 12, 2019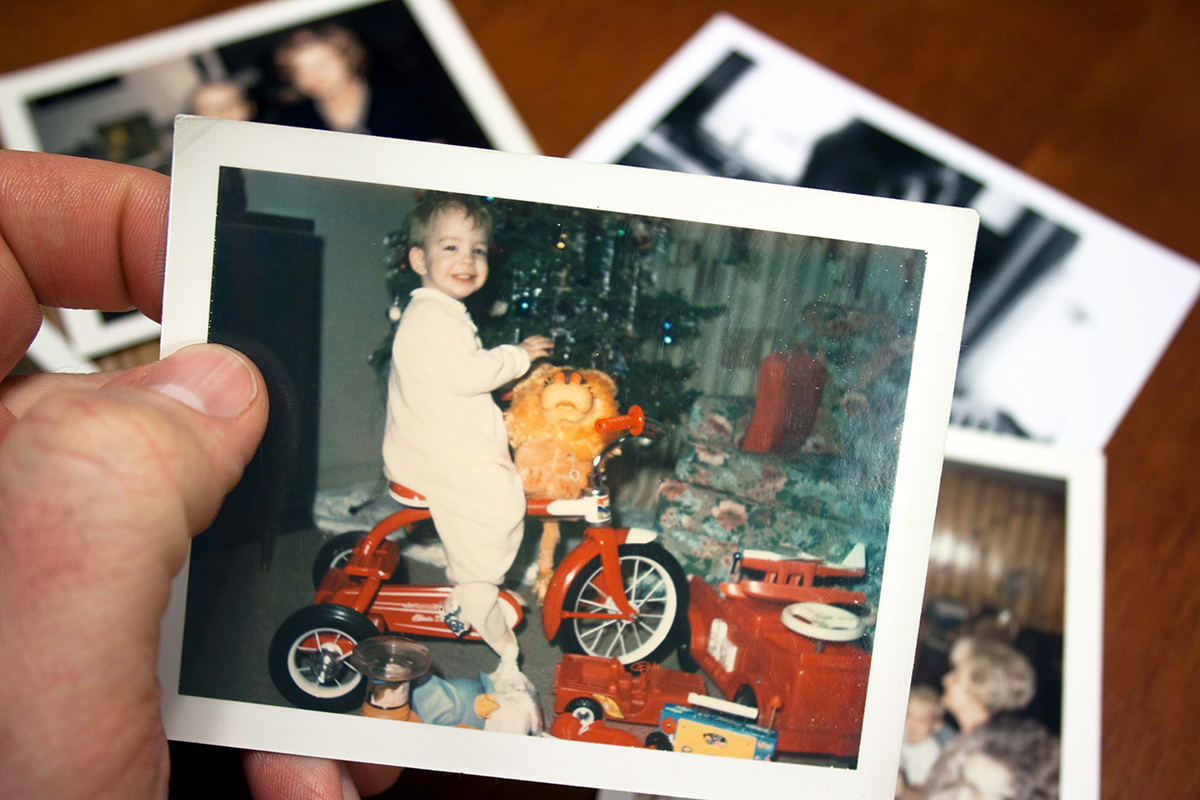 Holiday Memories
Although I continue to become more distinguished each year (older), I have become lesser of a fan of the winter season. However, this was not always the case! I recall in my youth how my Mom bundled up by brother and me when the temperatures were in the single digits or below and we just couldn't wait to get outside, especially when there was an abundance of snow. My Mom was "the best" in layering clothing from the first level of thermal underwear (Long Johns), to the jeans, sweaters, scarfs, stocking caps, wool stockings (at least two pair), a heavy outer jacket to the infamous black rubber boots with the buckles! I will never forget how she would wrap my jeans around my ankle and tuck my legs inside the stockings for snow proofing. I could never seem to duplicate the process!
The Christmas Season was always a special time of the year I looked forward to, as she also had such a special touch for each of the holidays! My Mom seemed to step up her "game" even more at Christmas time. From the sending of Christmas cards to family members and friends, the beautifully wrapped gifts, her festive decorating of our home, to the Christmas Eve and Christmas Day dinners that she prepared. Moms are certainly special and my brother, my Dad and I were most blessed to have a Mom and wife that brought perfection to all that she did! I truly miss her each and every day.
I am so grateful to my Dad as well, his Christmas preparation duties were relegated to decorating the exterior of our home, setting up the platform for our minature railroad trains and decorating the Christmas tree. He really enjoyed the holidays as well. My brother and I were most blessed and fortunate to have such wonderful parents. Such great memories to be cherished! So, I do hope that you were blessed to have had a similar experience and have very fond memories of your parents as well!
In reality, there are so many individuals around the world that are not as fortunate. The holiday season is a time to remember these individuals and to provide some type of joy and hope to their life. With all the hustle and bustle of the Christmas Season, please take the time to support the less fortunate whether you volunteer at a soup kitchen, participate in one or more of the many programs sponsored by charitable organizations this time of year or just even donating to Salvation Army's Red Kettle Campaign. I currently serve on the Slavation Army's Beaver County Advisory Board here in Western Pennsylvania and can vouch for the wonderful work this organization does for the needy, not only at Christmas time but throughout the year.
The GCU's fraternal mission is ongoing as well! We extend our appreciation and gratitude to the officers and members of our lodges and districts for organizing the many fundraising, volunteer efforts and social events in support of our churches, communities and membership.
We encourage all of our membership to participate in the various fraternal programs offered by the GCU. Please note that you can participate directly in many of the GCU's fraternal programs offered in support of your causes that are near and dear to your heart. Please contact the Fraternal/Communications Department or visit the GCU's website – www.GCUusa.com - for more information. Presented are the various programs that center around the GCU's purpose of "Investing in the Goodness of Community"!
We extend our congratulations to Agnes Rohrbach, a member of GHRL Hazleton, PA for being selected as the GCU's 2019 Fraternalist of the Year.
I will be continuing to schedule meetings amongst our lodges and districts to present once again the regional lodge concept for consideration. I recently attended the annual meeting of District 11 that was hosted by Lodge 860 based at St. Nicholas Byzantine Catholic Church located in Clinton Township, Michigan. My thank you and appreciation to the President Gary Mozuras, the officers of District 11 and pastor of St. Nicholas Reverend Joseph Repko for the hospitality extended to me and Director Mike Karaffa during our visit. My congratulations to all the members of District 11 for sponsoring a wide array of volunteer, fundraising and social activities throughout the year, in support of the GCU's fraternal mission.
In addition to our current lodge structure, the GCU is in the process of initiating a test market for a state lodge system in the areas of Northeastern Pennsylvania, Northern New Jersey and New York. One of the first steps is the hiring of a Regional Fraternal Coordinator as we are currently in the process of accepting resumes. We invite all qualified candidates to apply.
Financially the GCU continues to perform well as we extend to our members and agents our sincere appreciation and thank you for placing your and your client's insurance and annuity business with our Society. As of September 30th, the GCU total admitted assets stand at $ 2.035 billion with net income of $14.2 million after dividends and capital losses. I invite you to review the GCU's third quarter financial statement presented by our Chief Financial Officer, Tim Demetres. Please note the prior period surplus adjustment that was recorded in the third quarter that increased reserves and decreased surplus that will provide for increased reserves for possible future annuity life settlements.
In closing, I extend to you and your family a most joyous Christmas Holiday Season. Again, please remember the less fortunate as we celebrate the birth of our Lord and Savior Jesus Christ, for we are all God's children and we all deserve joy during such a joyous occasion! My best wishes also for a most healthy, safe and prosperous New Year!
MERRY CHRISTMAS!
CHRISTOS RAZDAJETSJA!
CHRIST IS BORN!
George Juba | President/CEO