Our Blog
GCU President / CEO August Report
August 10, 2021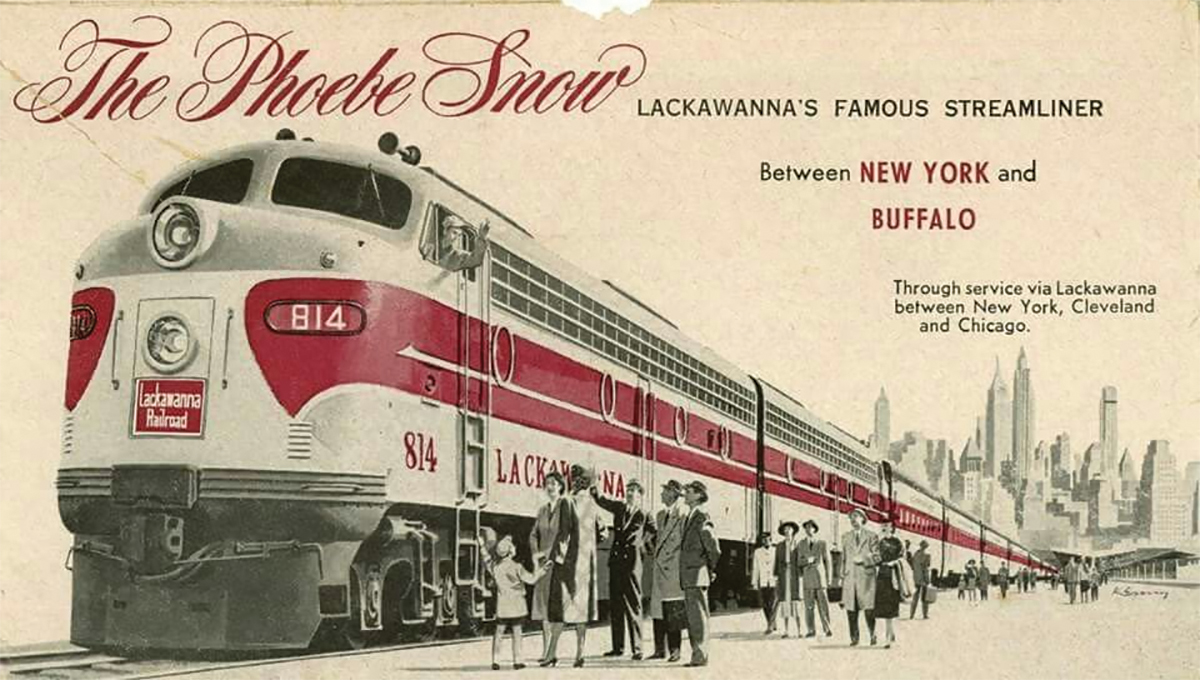 "It's Never Over til It's Over!"
I was born in Scranton, Pennsylvania, the third largest city in the Commonwealth. I was raised in Dunmore, which is a contingent borough to the City of Scranton. As I mentioned in many of my previous articles, I was very fortunate to have such loving and caring parents. Yearly vacations and occasional weekend trips were something I really looked forward to. I still remember the trips we would take to New York City by a passenger train called the "Phoebe Snow" departing from the Scranton Railroad Station and arriving in Hoboken, New Jersey. From there we would take the subway to Manhattan. We would attend holiday shows at Radio City Music Hall. My Mom would stand in line for hours to get tickets as my Dad, Brother and I would take in some sightseeing as we toured St. Patrick's Cathedral and Rockefeller Square. "The African Queen" starring Humphrey Bogart and Audrey Hepburn is one movie I recall viewing prior to the start of an Easter show. As to sports, I grew up a New York Yankee fan and again was fortunate to attend games at Yankee Stadium. I witnessed some of the greatest Yankee players of all-time, Micky Mantle, Roger Marris, Tony Kubeck, Elston Howard, Bobby Richardson, Joe Pepitone, Whitey Ford and so many more. Yogi Berra was one of my favorites who was admired by all as a person and talented catcher. He was also known for his various quotes with the most popular one I believe being "It's Never Over til It's Over"! How true as I witnessed so many last second victories in so many baseball, basketball and football games. I always remember "Yogi" each time this happens!
We were seeing some "Light at the End of the Tunnel" regarding the easing of the COVID-19 virus impacts. Unfortunately, it's "Not Over" yet as we must continue to be cognizant of this deadly virus. I am a true believer in science as so many viruses and diseases are addressed by modern day medicine and research with hope that someday cures will be found. The COVID-19 virus and its variants may never be eradicated but certainly can be controlled. The only disease that has been eradicated worldwide is smallpox. We must all take heed of the medical experts in listening to their advice that will provide a much safer country and world to live in.
Another item that is "Not Over" is the GCU's continued financial success! Assets have grown by $104.8 million or 4.8% from year end 2020 and stand at $2.306 billion. Surplus also reflects a $9.6 million or 5.3% increase from year end 2020 totaling $192.3 million through June 30, 2021. The largest contributing factor to surplus is net income as $14.1 million has been realized through June 30, 2021 as well and exceeding budget thus far. Our solvency ratio by Total Adjusted Capital continues to increase as well and is at 109.9%, one of the highest in comparison to other carriers.
We are in the process of finalizing our 2021 quarterly statement. Our Chief Financial Officer Tim Demetres will be presenting our second quarter 2021 financial results with detailed commentary in the October issue of the GCU Magazine. Our sincere thank you to our members and agents for the continued trust that you have placed within our Society that allows for continued financial stability!
Despite the challenges associated with the COVID-19 pandemic, we are so grateful to the officers and members of our lodge and districts for the activities that were held in support of the GCU's Mission of "Protecting Families, Promoting Faith and Frateralism, Strengthening Communities". We invite you to view the Community and Fraternal sections of the Magazine. They feature the many efforts put forth by our members and the good deeds done within our Byzantine & non-Byzantine parishes and within the various communities where the lodge is located. THANK YOU! We anticipate that our lodges will become more active in sponsoring fundraising, volunteer and social events as appropriate under CDC (Center for Disease Control) and state and local COVID-19 guidelines.
Although the GCU's 2021 National Bowling Tournament had been cancelled, the National Golf Tournament was recently held at Treasure Lake Golf Resort in DuBois, PA. This event was sponsored once again by the GCU, Slovak Catholic Sokols and the First Catholic Slovak Union. A great time was had by all!
It is with great excitement to announce that the GCU will be launching a new product at the end of August. This product will allow for a greater return potential than our very attractive current fixed rate annuities! More to Come!
In closing, I do hope that you and your family are returning to some semblance of a pre-COVID lifestyle! As we are now in the month of August there is a lot more continued fun in the sun to enjoy and to appreciate our incredible outdoor surroundings that God has created!
GOODNESS IS GREAT!
George N. Juba