Our Blog
GCU President /CEO April Report
April 7, 2020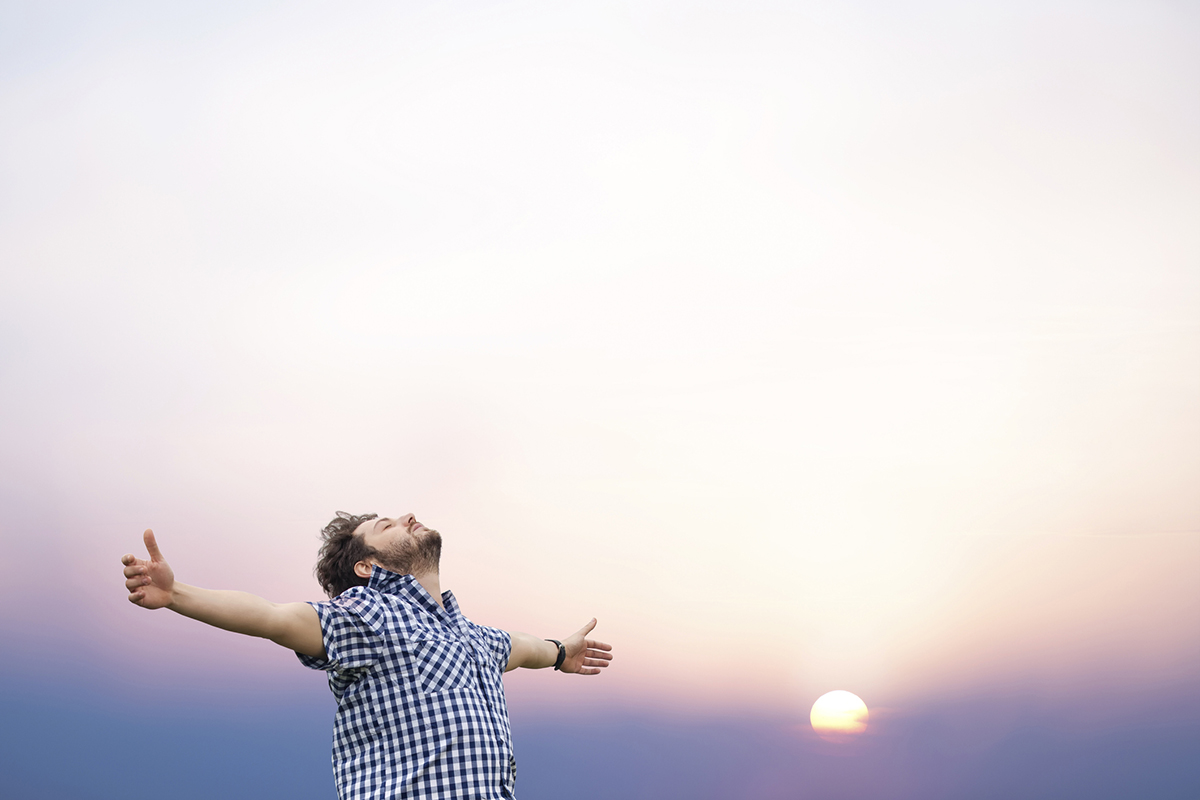 My February 2020 article in the GCU Magazine celebrated the 128th anniversary of the GCU's founding that occurred on February 14, 1892. I stated that success comes with its many challenges noting the various socioeconomic, financial and operational issues that surfaced over our 128 years of history. Our Society has been led by strong leadership as each of these challenges were navigated through successfully to first and foremost protect our members business entrusted with the GCU and to assure our Society's continued success and future wellbeing.
We are in the midst of the COVID-19 pandemic presenting another challenge to your current leadership of the GCU. The Governor of the Commonwealth of Pennsylvania issued a directive for all non-life sustaining businesses to close to mitigate the spread of this virus. Under this directive the GCU is exempt as the GCU is an insurance carrier, considered to be a life sustaining business.
Your Board of Directors, Board Committees and entire staff have been addressing potential risks associated with our business and have developed a Business Continuity Plan (BCP) and Disaster Recovery Plan (DRP) accordingly to mitigate such potential risks. We had developed both plans as a working document but never put to the test until now.
A correspondence was sent via email to each of our members and agents announcing the implementation of our Business Continuity Plan that will first and foremost provide for the safety of our employees while continuing to service the needs of our members and agents. We assure you that we will continue to service your needs and protect the business you have placed in our trust. Our investment portfolio is also well positioned to navigate through the current volatile market environment caused by the COVID-19 virus. If you have not already viewed this correspondence, I invite you to do so as it is presented on page 4 in the April Magazine. The article is also published on the GCU's website at – www.GCUusa.com -. Our Business Continuity Plan (BCP) to addresses this pandemic has been implemented successfully and is operating flawlessly with minimal minor issues. Barring any additional directives from our federal and state government officials or other unforeseen circumstances that would not allow for the GCU to continue operating, "IT IS BUSINESS AS USUAL"! My sincere thank you to our most dedicated Executive Staff, Department Directors and our "awesome support staff" for their contribution in our plan's development and for their most conscientious efforts in the plans successful implementation and results thus far.
The April issue of the GCU is traditionally our Annual Report Issue providing to you an update on the GCU performance of the prior fiscal year. I am most pleased to once again inform you that our Society's financial performance for 2019 was perhaps one of its strongest in our 128 year history. GCU reached another major milestone in achieving $2 billion in assets. As of yearend 2019, total admitted assets stand at $ 2.1 billion representing a $161 million or 8.4% increase over 2018. Surplus increased $8.4 million and totals $162.7 million through year end 2019. Please note that a $ 17.1 million prior period adjustment was recorded to account for proper reserving on life annuitizations and mortality tables that further strengthens the GCU's balance sheet. The 2019 net profit before dividends and capital gains/losses was $31.7 million, the highest profit ever recorded. Other positive achievements in 2019 that deserve to be mention includes the completion of the GCU's quinquennial audit by the Pennsylvania Insurance Department with no recommendation, making for a "clean audit. The GCU also maintained our KBRA (Kroll Bond Rating Agency) of BBB+ with a revised outlook from stable to positive as our goal is to reach an A- rating, that is on the near horizon.
GCU Holding Company, Inc. recorded a slight financial improvement in 2019. GCU Real Estate Company, Inc. and Seven Oaks Country Club, Inc. are the major subsidiaries of the Holding Company. Although no sales were experienced in 2019, it was announced in the 2018 Annual Report that Castlebrook Development purchased sixteen acres of property from the GCU Real Estate Company to construct thirty-five units within Pinehurst Village. A four-plex has recently been completed as one of the four units was sold during the first open house weekend conducted in February. In addition, five additional sales agreements have been made on units to be built. This development will benefit Seven Oaks Country as a social membership is required within this development for all property owners providing for additional dues and other incremental revenues to the Club. Please access the following websites that will provide to you an insight into what is being offered at Pinehurst Village—http://pinehurstvillage.howardhannastories.com or http://pinehurstvillagevillas.com.
Congressional Place, the single family home development, currently has ten lots available for sale to construct your custom designed home on. You may have your own contractor build within Congressional Place or be introduced to one of our approved homebuilders. Construction of a spec home is scheduled to start this spring. If you would like to receive additional information please contact the following site agents of Howard Hanna, Jim Heidenreich (Congressional Place – single family) – jheidenreich@howardhanna.com – 412-853-1933 or Christine Sandusky (Pinehurst Village – multi-family) – csandusky@howardhanna.com – 724-494-2446.
Seven Oaks Country Club, Inc. also recorded a financial improvement before depreciation expense in 2019 over 2018. Several improvements have been made to the exterior and interior of the clubhouse and to the golf course. These improvements have been an integral part in the Club experiencing increases in various revenues specifically dues and food & beverage revenues in 2019. Staffing issues presented a challenge in 2019 due to a key managerial change in the kitchen operation in addition to increases in wages to attract staff due to a tight labor market in the hospitality industry. This issue has been addressed and resolved which will allow for financial improvement in 2020.
As a GCU benefit member you have access to utilize Seven Oaks through the GCU's Corporate membership. Details on the club privileges that are extended to you is presented on page 48 in the April Magazine. Please contact the Communications / Fraternal Department to receive your temporary GCU benefit membership card to Seven Oaks or if you have any questions.
A full detailed report of the GCU's year end 2019 financial statements presented by our Chief Financial Officer, Tim Demetres is located on page 8 in the April Magazine for your review.
We invite you to visit the entire campus of the GCU that includes the Home Office, our St. Nicholas of Myra Chapel, Seven Oaks Country Club, the real estate development and the most spectacular landscape that nature has to offer. You will certainly be impressed and proud to be a GCU member!
In my presentations to the delegates of our past quadrennial conventions and in my articles published in the GCU Magazine, I often referred to tag lines presented below in bold lettering, noting to constantly focus on the future to assure our promise to our members that the life and annuity business placed with the GCU is safe and protected. There are many fraternal and commercial carriers in the life insurance and annuity marketplaces, and we must stay ahead of the curve to also assure our Society's continued success and wellbeing. We must "Retool for a Brighter Future" and continue to "Forge the GCU of Tomorrow Today"! The GCU is now in a position to devote financial and human resources to this "Retooling" and "Forging" effort. The Board of Directors has strengthened our governance practices that allowed for the hiring of experienced and qualified Executive Staff. We continue to train new and existing support staff and hire experienced and qualified Department Directors to assist in "Forging the GCU of Tomorrow Today"!
With that said, I invite you to read the article by our Executive Vice President and COO, Scott Scheutz located in the April Magazine on page 6 that presents our current strategic goals and an update on our progress. It is not just lip service. We are actively "Retooling the GCU for a Brighter Future" gaining input and guidance in the continued development of our three to five-year strategic plan from the Board's Strategic Vision Committee, the Board of Directors and our entire staff. Each of the goals presented are of utmost importance!
My key focus centers around two goals, increasing our life business and improving upon our Information Technology processes. Increasing our life premium and developing new viable products will provide for more diversification within our portfolio of products currently offered. The technological improvements will provide for greater operational efficiencies. The development of state-of-the-art portals will provide for instantaneous access of information at your fingertips and provide for as many account services as possible to be conducted electronically. Both initiatives are actively being addressed as noted in Scott's report.
Our Strategic Plan is a living document that places the GCU on a road to continued success identifying our strengths, weaknesses, opportunities and threats that we must be continually cognizant of to remain a relevant carrier in the life insurance and annuity marketplace. I also have stated on many occasions the saying "Fail to Plan, Plan to Fail" as we must not rest upon our laurels but continually look out of our "front windshield" for opportunities, improvements and risks associated with our business and look in the "rear view mirror" to learn from our mistakes and challenges to "Build a Brighter Future"!
My sincere thank you and appreciation to our lodge and district officers for another excellent year in continuing our mission of "promoting faith and fraternalism and strengthening our communities" through the various volunteer, fundraising and member events planned throughout the year. Again, we invite you to participate in your local lodge, district and the Home Office sponsored events. Please review all the great events and pictorials presented in the fraternal section of in the April publication that proves that the GCU is not "Wall Street" but "Main Street"! Your Board of Directors and management are well aware of the challenges associated with maintaining our existing fraternal structure. This challenge is also being addressed within our Strategic Plan which must be "retooled" as well.
The year 2020 also presents an historic moment for the GCU. Per the current Bylaws of the GCU, an election for the offices of the Spiritual Advisor and Board of Directors will be conducted amongst all GCU adult benefit members (18 years of age and older) this year. This will be the first time this process will be conducted as in the past Quadrennial Conventions were conducted as only delegates elected by their affiliated lodge attending the Convention would vote to elect the members of the Board of Directors.
Any GCU benefit member interested in being a Board of Director candidate and who meets the criteria to qualify per the GCU Board of Directors Election Process and Declaration of Candidacy presented in the April Magazine on page 18 must submit their Declaration of Candidacy to the Nominating Committee by April 30, 2020. A timeline of the entire election process is also presented. The Board of Directors has contracted with Broadridge Financial Solutions, Inc., a leading provider of annual meeting and voting related services to conduct the entire election process from the mailing to the tabulation of the ballots.
Our sincere thank you to the Board of Directors for their faith and trust given to our Executive Officers, Department Directors and Supervisors and our entire Support Staff! Your guidance and recognition of all our conscientious efforts is greatly appreciated and plays a most critical role to our continued success! We express our thank you to YOU, our members and to our AGENTS for you continued support of the GCU that is truly the heartbeat of our very existence.
In closing, my best wishes to you and your family that you are protected by the hand of God through this pandemic crisis. May our Patron St. Nicholas also continue to provide the wisdom and guidance to the current leadership of the GCU to once again navigate successfully through this unprecedented event. My sincere wishes for a most "Happy Easter" as we celebrate the resurrection of our Lord and Savior Jesus Christ, and may this event be the start for the entire world to resurrect from this pandemic.
As always, please contact me with any questions or concerns!
Christos Voskrese! Voistinu Voskrese!
Christ is Risen! Indeed He is Risen!
GEORGE