Our Blog
Fall Helping Hands Day at Holy Annunciation Monastery
August 10, 2021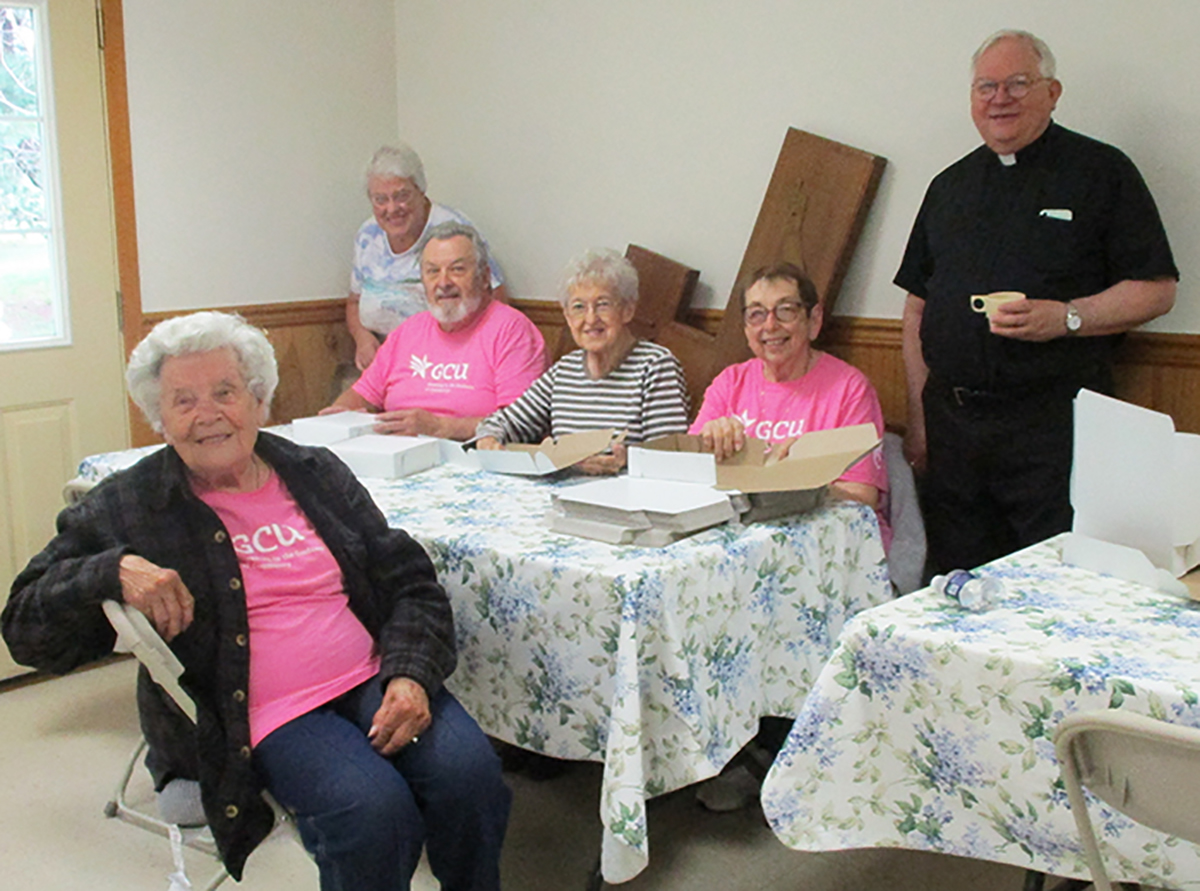 Saturday, October 9 started off with rain and was very dismal but lo and behold the sun came out and the day cleared for the many outside workers.
Fr. Scott Boghossian had Liturgy at 8 AM and at 9 AM Mother Marija came out and designated volunteers to different areas to help out with the chores.
There were some minor roof repairs, the clearing of the field that was full of plants during the summer, flower beds were cleaned out and flowers cut back for the coming seasons and shrubbery was trimmed. There was lawn mowing & edging to do and cleaning up of rocks that were in the field.
For volunteers who could not do outside chores, there were 1,000 boxes to make for the baked goods sale and 2 volunteers unwrapped 25 pounds of Hershey Kisses for the Sisters' cookie baking.
A surprise visit was made by Fr. Gregory Noga, he had stopped by to pick up some goodies and stopped in to say hi and gave us all a blessing.
There was fresh coffee and cookies for the workers during the morning and then it was time to have lunch. Mike Komischock prayed grace and of course along with lunch were more homemade cookies for all to devour.
Presentations were made by District 5, GHRL and individuals to Mother Marija. Some of the group then went to see the horses and the cows.
Mark your calendar for the summer date for Helping Hands Day, Saturday, June 18, 2022. Hope to see you there—it is always great to lend a Helping Hand and help beautify the area!