Our Blog
4th Quarter Cause of the Quarter Donation Made to Salvation Army
August 30, 2023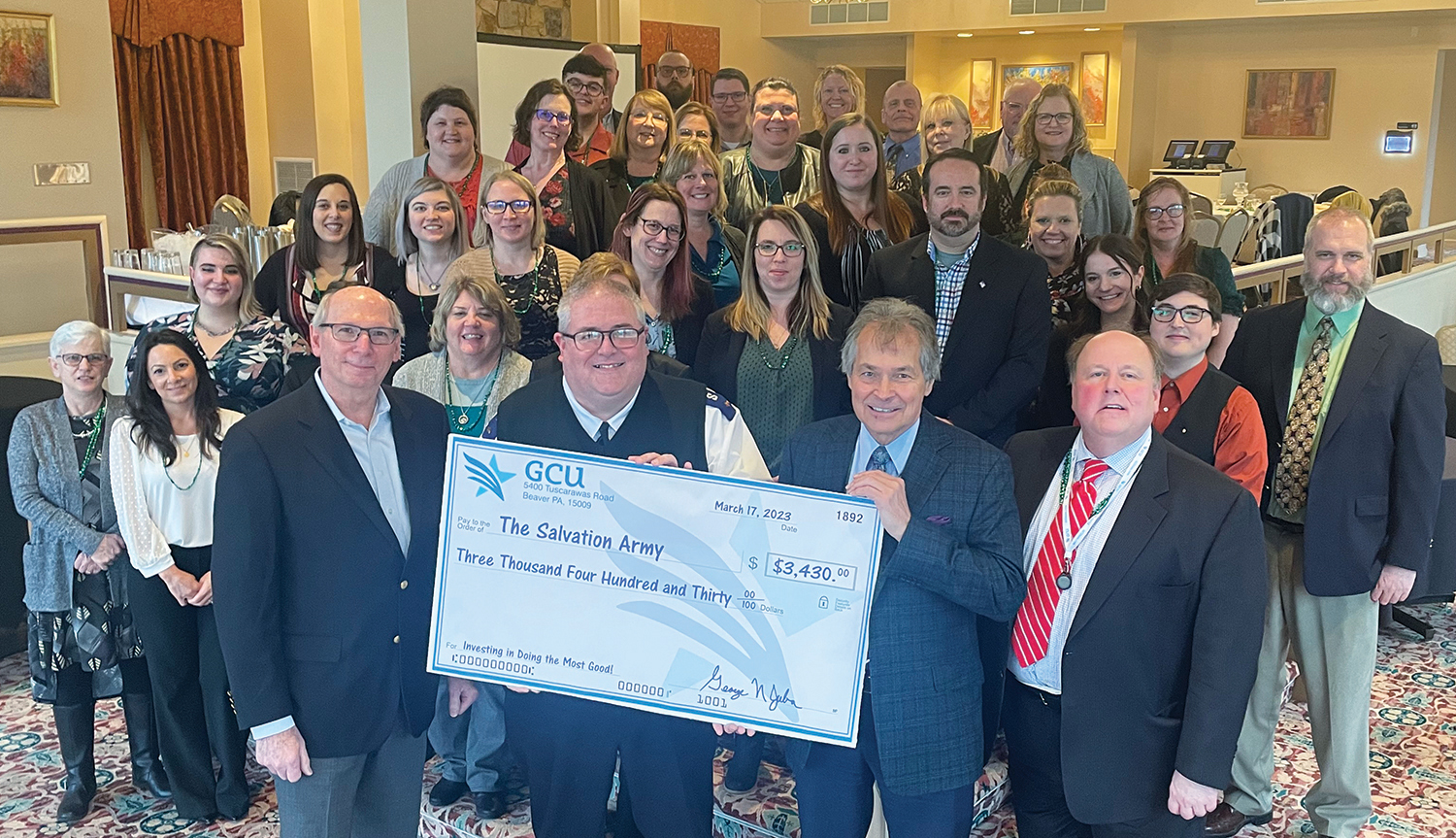 On Friday, March 17, 2023 the Home Office staff along with CFO Tim Demetres, CEO George N. Juba and COO Scott Schuetz presented Envoy John Barnett from the Salvation Army with a check from the 2022 4th Quarter Cause.
Each quarter the Home Office chooses an organization or person to raise monies for. The Salvation Army was the cause for the end of 2022. The first quarter (2023) of the cause was directed to Kelsey Robinson, who is the daughter of one of our own employees. She recently had Craniotomy surgery and her recovery is going smoothly, but has a long road ahead of her. The money will help with her medical bills and other unforeseen bills for her and her family. A hoagie/pizza & pepperoni roll fundraiser was held from J & J Catering, a March Madness Pool and well as a Penny War. Scott's team raised the most money in the Penny War with a total of $304.43. Mr. Juba's team was second with $136.68 and Tim's team raised $43.12. The Home Office has the opportunity to wear jeans twice a week and has to pay to do so, which goes toward the Cause of the Quarter. The second quarter cause is Habitat for Humanity!!
The Home Office staff is always willing to do their part in giving back to the community. Way to go everyone!