Our Blog
GCU President /CEO August Report
August 18, 2022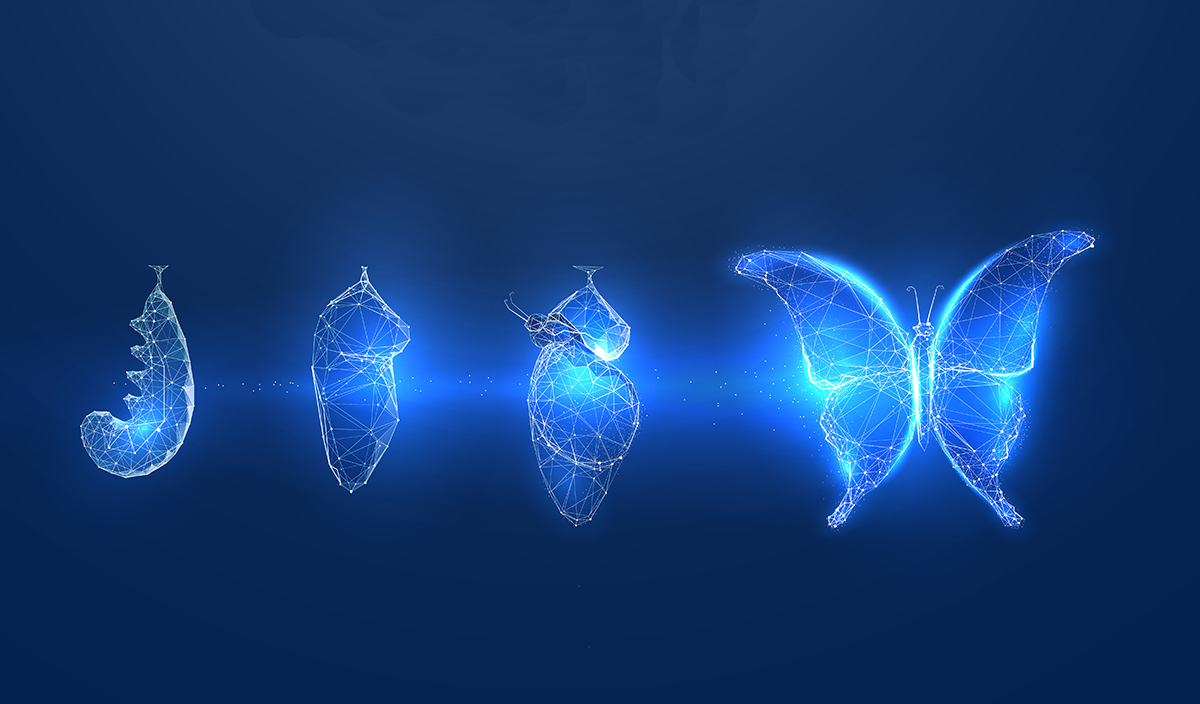 Fraternal Metamorphosis Begins
The GCU is currently in its 130th year of operation since it was founded on February 14, 1892. In recognition of this truly remarkable accomplishment, I have been presenting in my bi-monthly articles published in the GCU Magazine, "tidbits" of historical information. From our humble beginnings, noting a multitude of accomplishments and challenging events, that occurred and were successfully managed.
"Change" has been a constant theme throughout our history—fostered by a multitude of factors. Our Founders certainly had a plan and vision that in many ways we continue to emulate today. The GCU's current Mission Statement is "Protecting Families, Promoting Faith and Frateralism, Strengthening Communities." This statement encompasses the very roots of our Society from our humble beginnings to the current success and financial stability we enjoy today. That stability provides for even greater resources to meet and stay ahead of current challenges and be able to address those yet to come!
As my education and career centered around business, one person that I admired in his approach in dealing with employees and challenges in the business world was Lee Iacocca. Mr. Iacocca joined Chrysler Corporation in 1979.He successfully led the company, on the verge of going out of business, to success. He reshaped the entire company, rebuilding the company from the ground up that led to great successes through constant innovations. Throughout his career at Chrysler as he had a plan and vision for the company's future.
Mr. Iacocca was very well known for his commercials that certainly got the consumers' attention. One of my favorites was first aired on March 10, 1992 as it ran during the broadcast of Super Tuesday Election coverage in Phoenix AZ. I invite you to view this commercial on You Tube – https://youtube/GK6QQY4ZpJM.
In the beginning of the commercial a factory building implodes behind him. It was symbolic on how he reshaped Chrysler and the American auto industry by cutting elements within his own company that didn't add value or improvement. Additional financial resources were incorporated within his plan to fund the necessary elements to success. He was all about change. Some of his memorable lines in that commercial were: "Now this new way of doing business means we will be putting our concepts into your garage while the competition is still sharpening their pencils.
"At Chrysler, we believe that standing still is a great way to get run over."
"In this business you lead, follow or get out of the way"
The GCU is in the best financial position in its 130 year history. Over the last fifteen years since the Great Recession occurred beginning in 2007, the GCU has experienced substantial growth in assets and surplus. In addition GCU has achieved excellent net profits over this period. We experienced a substantial increase in financial resources that has allowed for funding of improvements to each facet of our operations. The following accomplishment took place over this fifteen-year time period:
• Expanded our product offerings, most recently a Fixed Indexed Annuity;
• Funded a multi-million-dollar investment into improving our technology systems;
• Revised our governance structure and bylaws to be more modern and relevant to today's business practices and society;
• Rebranded our Society with a more modern look;
• Allow for all Christians to be members of our organization;
• Changed our business name to GCU to be more universal;
• Our executive staff is now hired by the Board rather than being elected at conventions;
• Eliminated conventions that places full responsibility in the hands of our Board of Directors that was well received by insurance regulators;
• Allow for each adult member of the GCU to vote and elect the most capable and experienced individuals to serve on of the Board.
The Board is now addressing concerns about our current fraternal structure. This has been voiced for a multitude of years now as many of our lodges and districts have gone inactive. Attendance at meetings has been minimal (usually just officers attending). There is difficulty filling lodge and district officer positions, while having less than ten percent of our membership participating in our fraternal programs with minimal youth or young adult involvement.
It is now time to "implode" our current fraternal structure! After careful planning, we are extremely pleased to announce that a new fraternal structure has been developed that will make a presence not only within the Byzantine Catholic Parishes our lodges are currently based, but also within communities where our GCU members reside. Presentations will be made this fall on a new structure to all of our lodge and district officers. This program is entitled "The GCU Fraternal Metamorphis." Please be assured that the current programs that each of our active lodges and districts sponsor, whether it is for our Byzantine Catholic Parishes or local communities will continue.
We have a plan in place that we are very excited about and am sure you will be too! As previously noted, the GCU is on a "road to continued success" and we are now in a financial position to place our fraternal programming on this same path.
So in closing, in Honor of a Great American Automobile Business Executive, Lee Iacocca, that I believe the GCU in many ways has emulated:

"In this business you lead, follow or get out of the way!"
Goodness is great!
George N. Juba | GCU President /CEO