Member Story
Two Couples From Greater Hazleton Regional Lodge Celebrate 50 Years of Marriage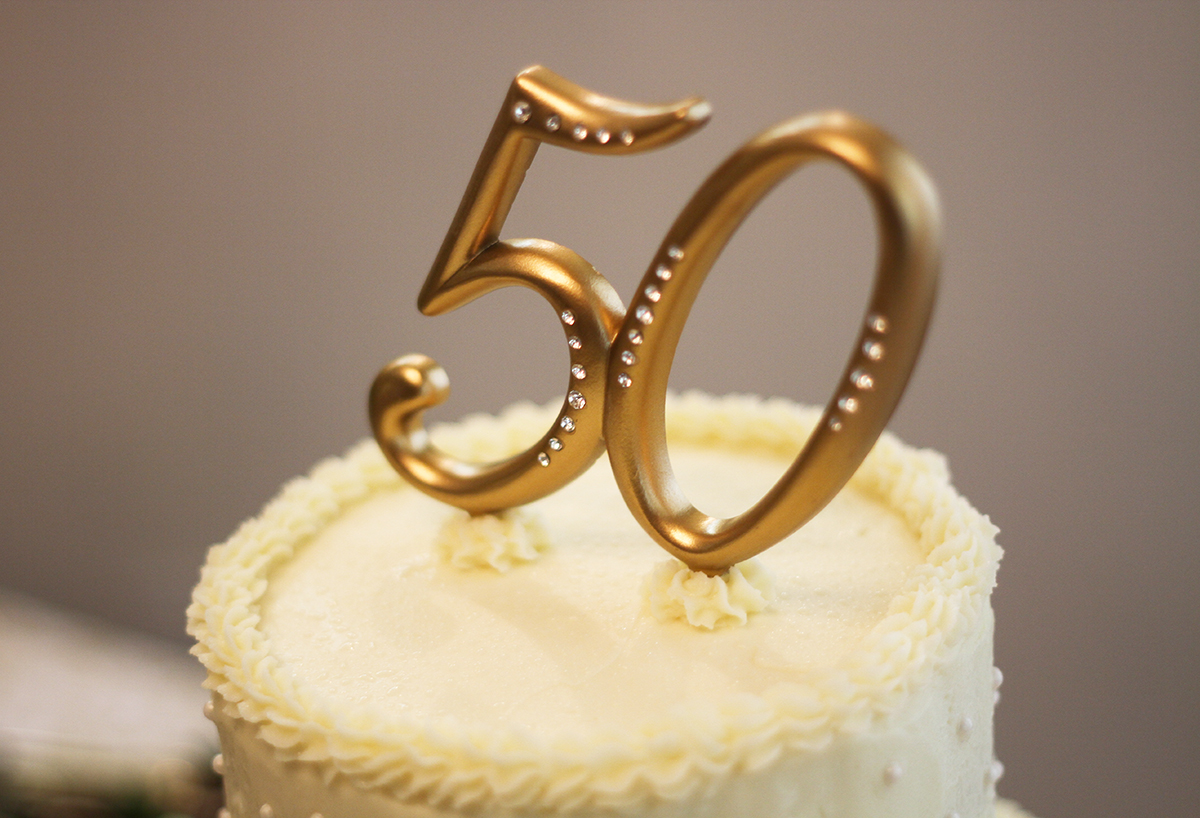 Mr. & Mrs. Thomas Shemansky celebrated 50 years of marriage on Saturday, July 31, 2021.
They were married July 31, 1971 by the Rev. Carmen D'Amico at Our Lady of Grace RC Church in Hazleton, PA. Their attendants were the late Lorraine Santangelo Williams, Theresa Tarapchak, Shirley Witcofski, John Ginzo Gaudio, Edward Shemansky and the late George Ward.
Mr. Shemansky is the son of the late Walter & Anna Shemansky, Tresckow, PA. Mrs. Shemansky is the former Carol A. Gaudio, daughter of the late Johnny & Marie Tootsie Gaudo, Hazleton.
They have one son, Thomas Scott, daughter-in-law Linda and a granddaughter, Lauren Elizabeth Shemansky.
Prior to retiring, Mr. Shemansky was a mechanic at Penske Leasing for 33 years. Mrs. Shemansky was the payroll clerk at Columbia Footwear Corporation, bookkeeper at Village Furniture Mart and also worked at Hershey Corp. She is currently employed by Procure Personnel at the Hinkle Dial Corp.
The couple attended the wedding anniversary Mass on June 6 at the Cathedral of St. Peter in Scranton, PA. The principal celebrant was the Most Rev. Joseph C. Bambera, bishop of the Diocese of Scranton.
A Mass in honor of their Anniversary was celebrated at Our Lady of Grace Church by the Rev. Anthony Generose.
The couple are members of the Greater Hazleton Regional Lodge and Carol bowls with the GCU league at Bowl-Arena.
John & Marie Kasarda celebrated their 50th Wedding anniversary on Saturday, July 31, 2021.
They were married on July 31, 1971 at St. John Byzantine Catholic Church on Arthur Street in Hazleton, PA by the late Rev. John Sekellick.
Mrs. Kasarda is the former Marie Colombo. She was employed by Wagner Electric and Boscov's. John was a machinist for Barrett-Haentjens & Co. and was also employed at Dorr-Oliver. He retired from the Hazleton Area School District.
They are the parents of three children: John Kasarda and his wife Jamie; Lisa Gasper and her husband Brian and Brian Kasarda and his wife Jessica. They have six grandchildren: Grace & Gianni Kasarda, Macey & Kailyn Gasper and Caden & Kylee Kasarda.
The couple was honored at a celebration that was hosted by their children at Sand Springs Country Club and a Liturgy of Thanksgiving celebrated at St. John BC Church.
John and Marie are both members of the Greater Hazleton Regional Lodge.
Agnes Rohrbach | GHRL Secretary, Athletic & Fraternal Director