Member Story
Thomas E. Oslick Sr., GCU 2021 Fraternalist of the Year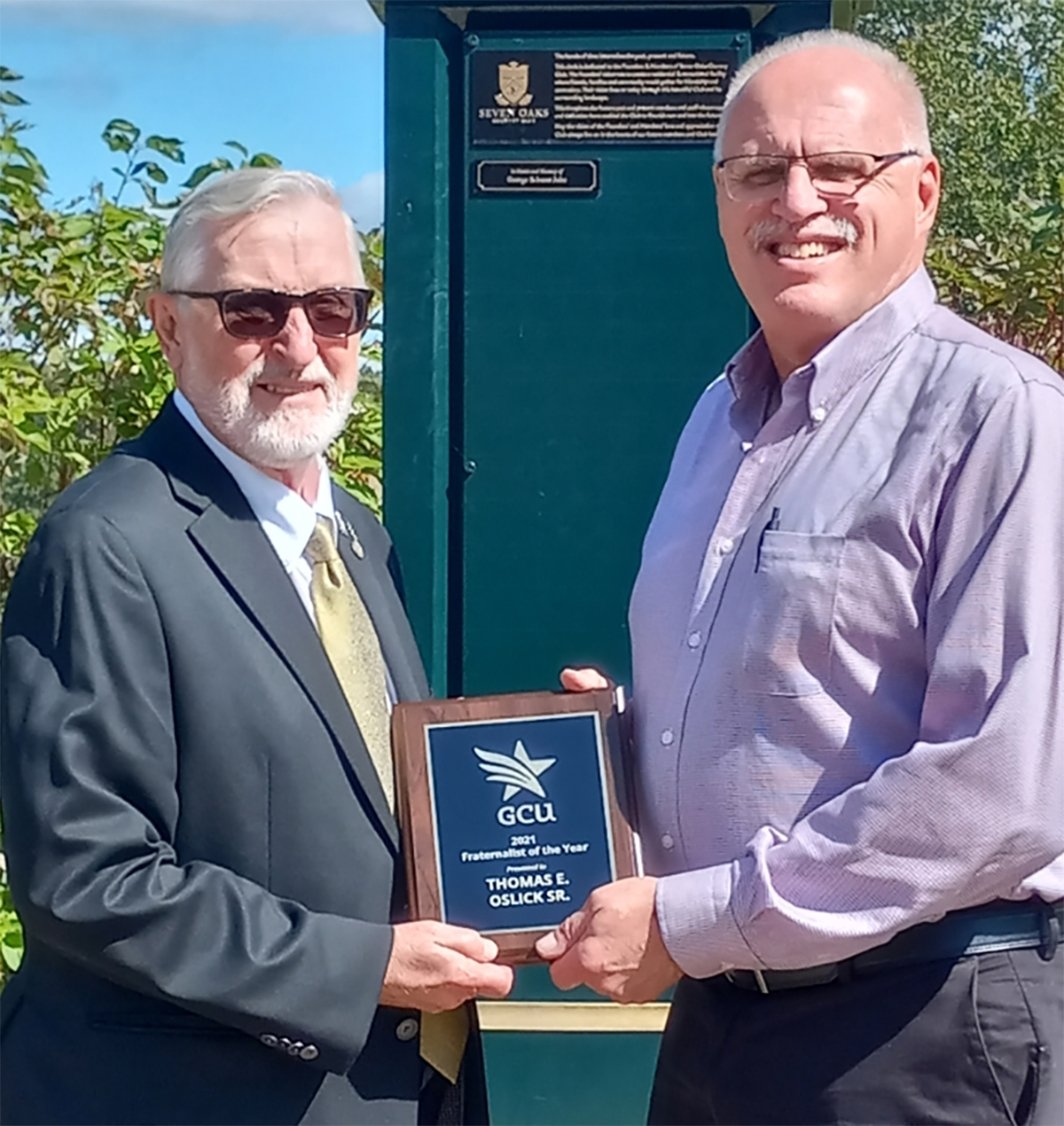 The Fraternalist of the Year award recognizes an individual within GCU who embodies fraternalism. Someone who lives a life of service through their local lodge, church, and community.
After consideration of the candidates submitted to the committee, Thomas E. Oslick Sr., a retired accountant, was chosen as the 2021 GCU Fraternalist of the Year. He has been deeply involved with the GCU on the local and national level and is a very active volunteer in his church and local community.
Tom served as president of former GCU Lodge 3. He was first elected as a delegate to the GCU National Convention in 1976 and continued serving as a delegate for each successive quadrennial convention until the final one in 2016. When Lodge 3 was merged, Tom continued to serve as an officer in his new lodge, Lodge 255, which eventually would become the Central Pittsburgh Regional Lodge where he continues to serve as an auditor. He also held various offices in the former District 1 including auditor, treasurer and athletic director.
Tom serves on the Holy Trinity Byzantine Catholic Church Council in Wall, PA. He has been a regular volunteer at the church's annual Lenten Fish Fry and this year organized a Soles4Soles collection to benefit women in developing nations. Tom has been instrumental in assisting the parish to secure GCU Matching Funds for their fundraising activities. He also assisted Trinity Presbyterian Church in receiving GCU non-Byzantine Parish Matching Funds.
Within the local community Tom volunteers with the Collier Township Police Association. He was a driving force in beginning the associations annual Clay Shoot fundraiser. The event is held annually in October at Seven Springs Mountain Resort and is celebrating its 10th anniversary this year. Tom also volunteers regularly at the Penn Hills Senior Center.
Tom will receive a plaque commemorating his achievement along with a $500.00 donation award which he will split between
Nomination forms for the 2022 GCU Fraternalist of the Year will be available for completion on the GCU website in January.