Member Story
Stork News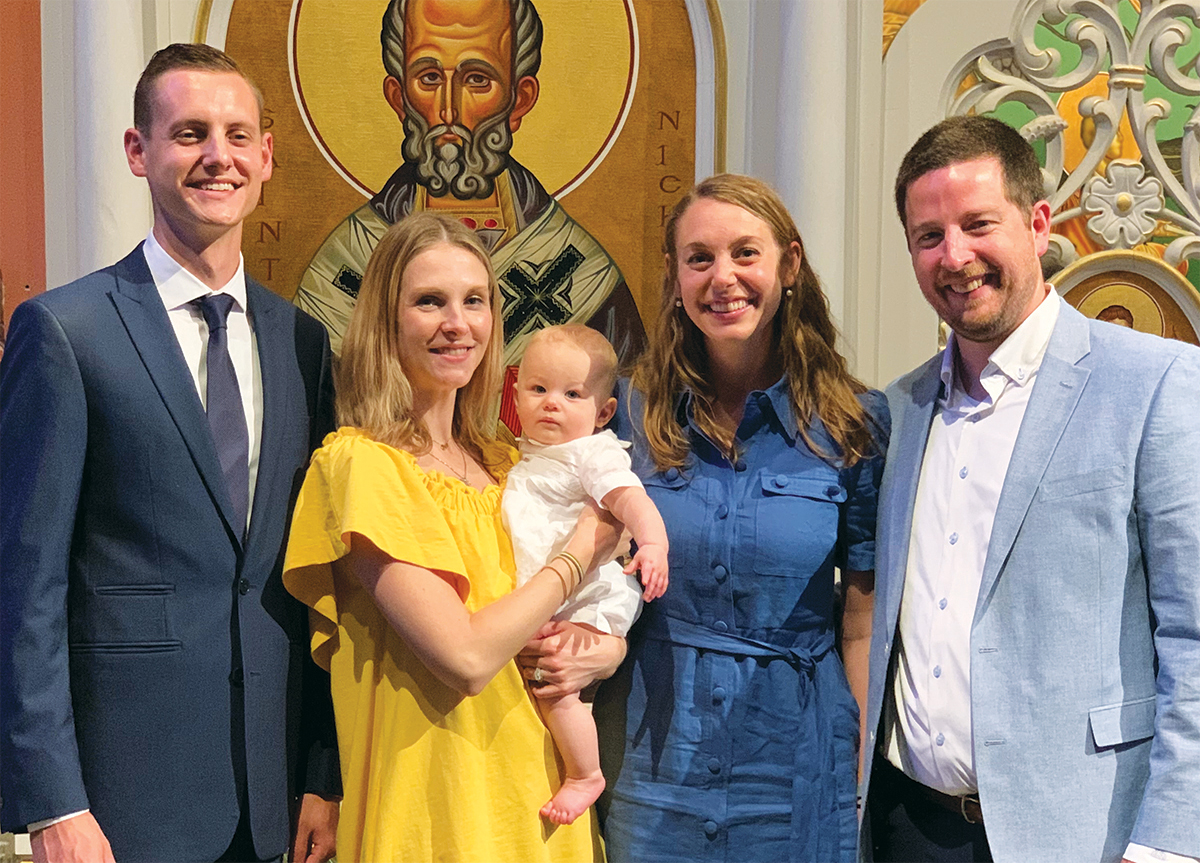 Nicholas Francis Brayer of GCU Lodge 8344 received the Mysteries of Baptism, Chrismation and Holy Eucharist on Sunday, June 13, at St. John Chrysostom Byzantine Catholic Church in Pittsburgh, PA. Following the Divine Liturgy, Reverend Dr. Thomas Schaefer of blessed memory administered the Mysteries. Godparents for Nicholas are John Francis Harbist and Stefanie Fejka Dybalski.
Born November 10, 2020, Nicholas is the son of Jeffrey & Mary (Harbist) Brayer. He is the first grandchild of GCU Compliance Director John Harbist and his wife, Elizabeth (Tihey) Harbist. Nicholas's great-grandparents are Francis (Whitey) and Marianne Harbist of Beaver, PA. May God grant Nicholas many happy and blessed years.
Pictured above is John F. Harbist, Stefanie Fejka Dybalski, Nicholas, Mary and Jeffrey Brayer.