Member Story
Mary Ann Evans Celebrates 90th Birthday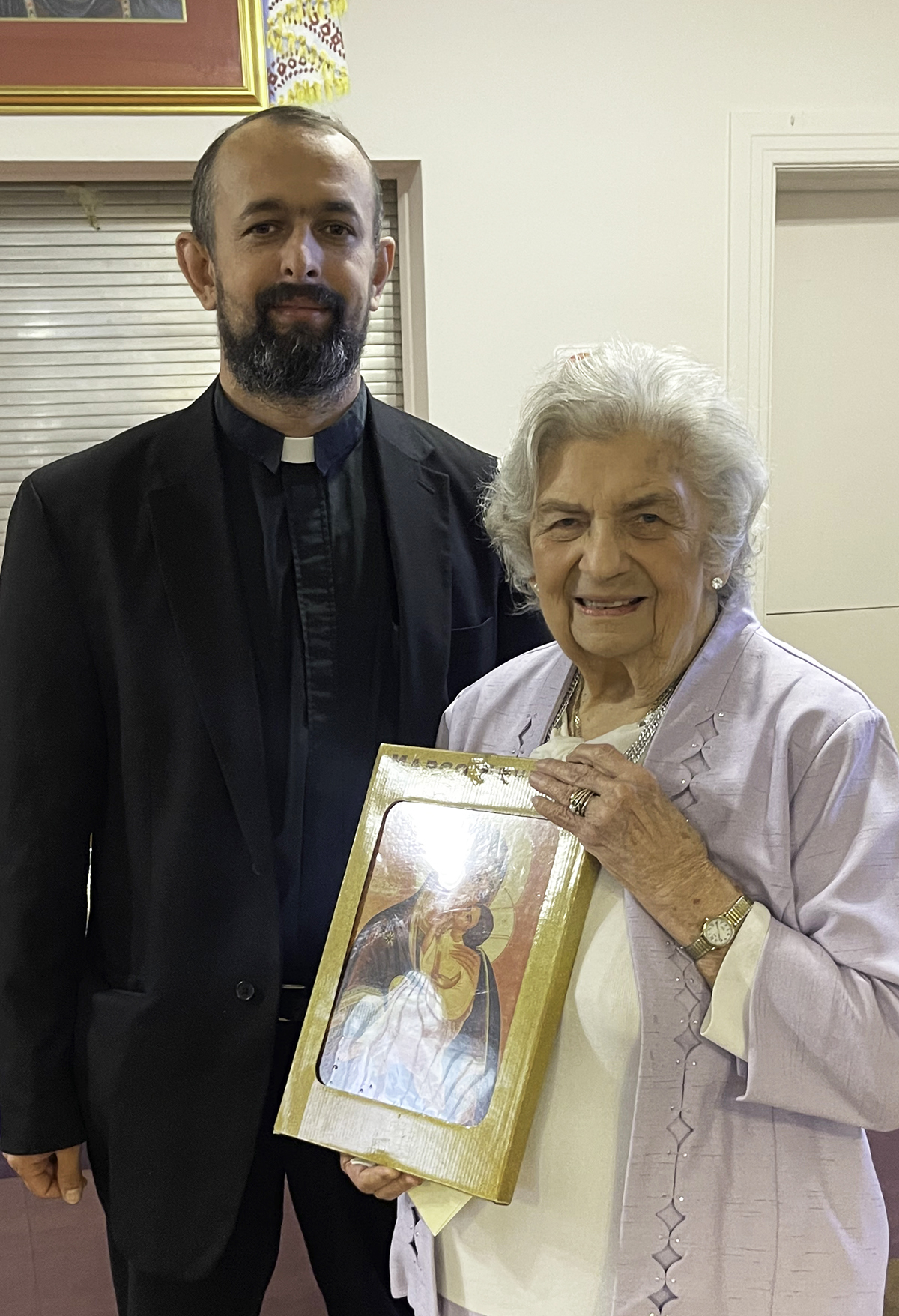 Mary Ann Evans, treasurer of Lodge 182, celebrated her 90th birthday on September 16, 2022 and was honored by St. Mary Byzantine Catholic Church, Kingston, PA. for her lifetime of dedication. A beautiful icon of Mary the parish patron saint, was presented to her by Father Mykhaylo Prodanets.
Mary Ann resides in Kingston, PA. She was married to the late John Evans and has 3 children, Dr. John G. Evans (Colleen), Marlene Williams (Jonathan), and Laure Marcin (Jeffery). She has 5 grandchildren, Jonathan Williams, Kristina Williams, Meghan Williams, Dorianna Latona (Vincent) and Jason Marcin and 1 great grandchild on the way!
Mary Ann has officially retired as an ECF teacher and advisor after over 50 years. She was the originator and writer of the Christmas Pageant performed in church each year on Christmas Eve.
She has been involved in the church since she moved to Kingston at age 16 with her parents, Professor John Wischak, cantor at St. Mary and Anna Wischak. She helped form the first Sodality and became Rosary Society president after her mother retired. Mary Ann still holds the office today.
She met her husband John singing in the choir and he proposed to her at a Valentine's Day dance in the church hall. Her whole life has truly been St. Mary Church.
Mary Ann has also worn many hats in GCU Lodge 182 as well as in District 5.
Happy Birthday Mary Ann and wishing you many more healthy and happy years!
Pictured above is Fr. Mykhaylo Prodanets & Mary Ann Evans.