Member Story
Finding Our Roots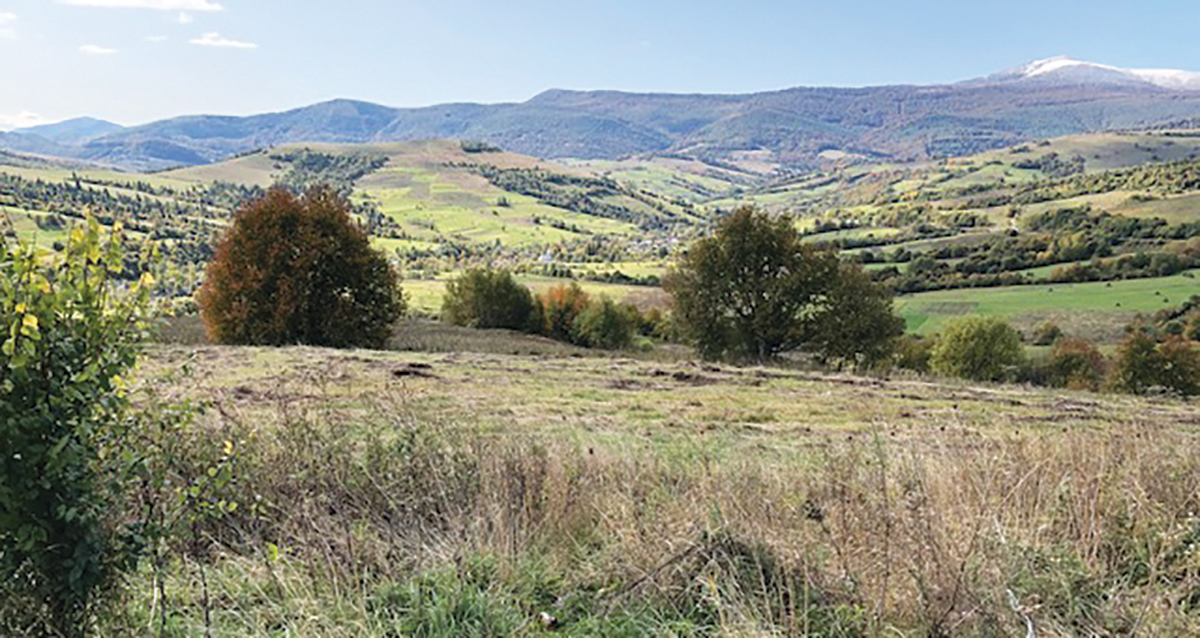 The following was written by GCU Lodge 302 member Anne Krisfalusy Doane. She is a member of St. Joseph Byzantine Catholic Church in Brecksville OH where Father Bruce Riebe is pastor. Anne and her husband enjoyed two weeks of travel returning to their roots in the Carpathian Mountains. If you would like to learn more you can contact Anne at her email: annedoane1950@gmail.com.
Many of us call ourselves Ukranians, some Slovaks, some Rusyn and still others Ruthenians. The borders changed… Austria-Hungary, Czechoslovakia, Poland; German rule then Soviet rule. Finally emigration to North America… and a new life leaving the "Old Country" behind.
End of story for many. Living the dream of freedom and opportunity in the United States and Canada was enough. Seeing children and grandchildren become educated and prosper was a dream come true. Yet there is always a yearning to know the people that got us to where we are today.
I was very fortunate to have experienced a wonderful journey into the past. For two weeks my husband and I had a private guide/translator/driver take us back to where our parents and grandparents lived in Central Europe.
It all started with ancestry.com for DNA testing. Although the major pass through the Carpathian Mountains invited many ethnic groups to travel east to west our lineage was found to be straightforward – Slovak, Ukranian, Rusyn and Polish. Emigration was directly to the coal mines in southwestern Pennsylvania or the factories in Cleveland, OH.
It was wonderful to see the countryside where our ancestors lived for centuries. Records going back to the 1400's documented feudal times. Towns exist with medieval buildings still intact. Memorials stand tribute to the destruction due to invasions and wars. But everywhere were glorious churches and numerous wayside shrines reflecting the continual devotion to God as expressed through Greek Catholic and Greek Orthodox tradition. Even on a weekday, churches were full for evening Liturgy with families and young people returning from work.
To stand and look at the same mountains and valleys was inspiring. Seeing the forests where mushroom harvesting still continues makes me realize how connected they were to the land. Eating the same foods that have existed for generations was a delight and created a desire to continue the recipes. But most of all, to imagine the courage to leave everything behind and travel thousands of miles to a new land was humbling. Our ancestors were strong people!
Albert Einstein said it so very well: " A hundred times every day I remind myself that my inner and outer life are based on the labors of other men, living and dead, and that I must exert myself in order to give in the same measure as I have received and am still receiving."
We were so very privileged to obtain the services of Andriy Dorosh of Dorosh Heritage Tours. Our individualized itinerary took us to villages we would never have found on our own. His command of Central European languages was essential in remote areas where English was not spoken at all. Navigation from Ukraine to Slovakia through the border crossing would have been difficult without his expertise. He can be contacted for further information at: www.doroshheritagetours.com or https://www.facebook.com/andriy.dorosh.77 or dorosh.heritage.tours@gmail.com