Lodge News
SEPRL June News
June 21, 2022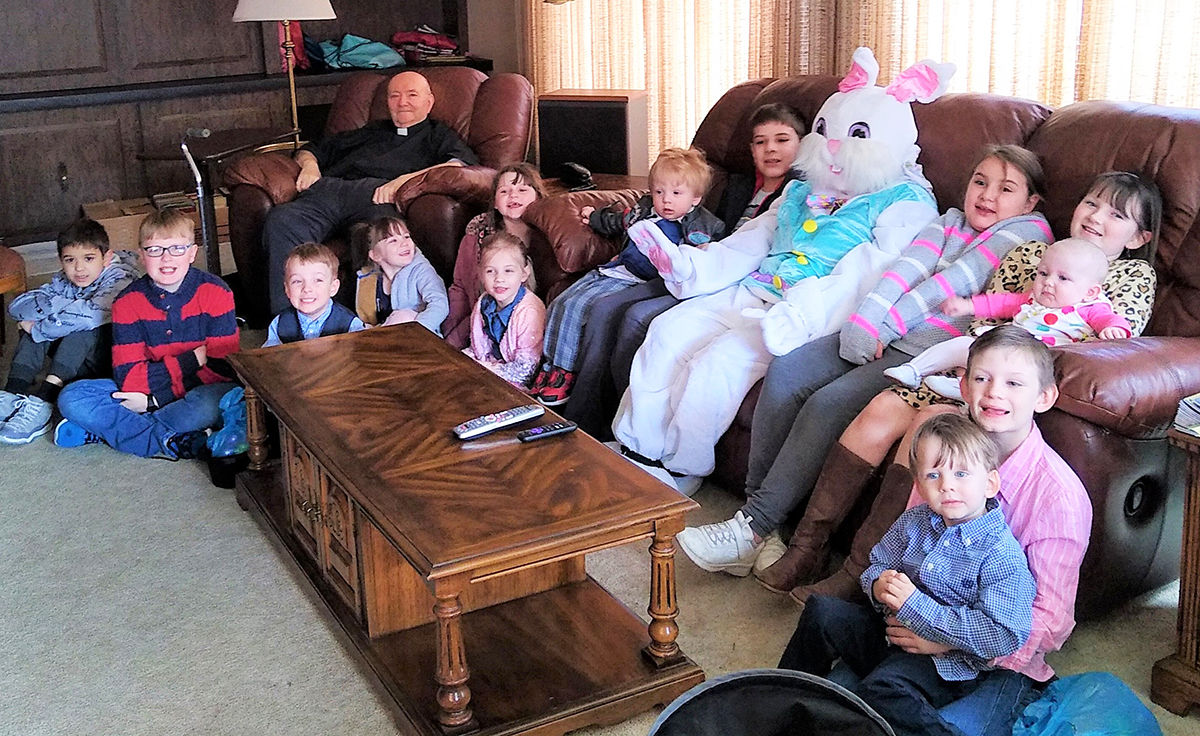 Helping Those in Need
It was a busy Lenten season for SEPRL which used a Regional Fraternal Grant to provide help to two families in the West Newton, PA area. The Mantle Mission identified a family with three children who had been homeless and recently acquired a residence but had nothing to set up housekeeping and another family who was getting back on their feet after the loss of their father. St. John BC Cathedral and Ascension Church parishioners were generous in their donations of housekeeping supplies, bed sheets, towels and appliances and more.
In the early morning of April 9, Reverend Andrew Deskevich, Patty Bovee and Trish Roberts packed up two vehicles with donations and drove out to the Mission to meet family members. The appreciation was evident as the three lodge representatives assisted them to pack up their cars. In addition, Easter baskets filled with age appropriate toys and candy, were given to each of the children.
Annual Easter Egg Hunt
At Ascension BC Church, the annual Easter Egg hunt was held in the auditorium for the children on Palm Sunday. The weather was not cooperative outside, so volunteers hid the eggs indoors. The Easter Bunny surprised everyone arriving in time to help the children find the hidden eggs, hand out treat bags and take photos. Afterwards, Father Ivan Mina invited families to the rectory and the lodge provided a pizza lunch for everyone.
Craft Show
On April 23, St. John Cathedral hosted a craft show with over 40 vendors. The parish also sold Kolache, cookies, candies and bird feeders at the St. John's table. There were jewelry tables, a pysanky table, a wood working table, a ceramic table, several cookies tables, a wreath table and many other craft items for sale.
The Kathedral Kitchen served two dinners for take-out or eat in—a lasagna dinner or a Baba plate that consisted of haluski, kielbasi, perogies and stuffed cabbage.
A lottery ticket and gift card tree was also auctioned off.
Pictured above is the Easter egg hunt group.