Lodge News
SEPRL January News
January 5, 2022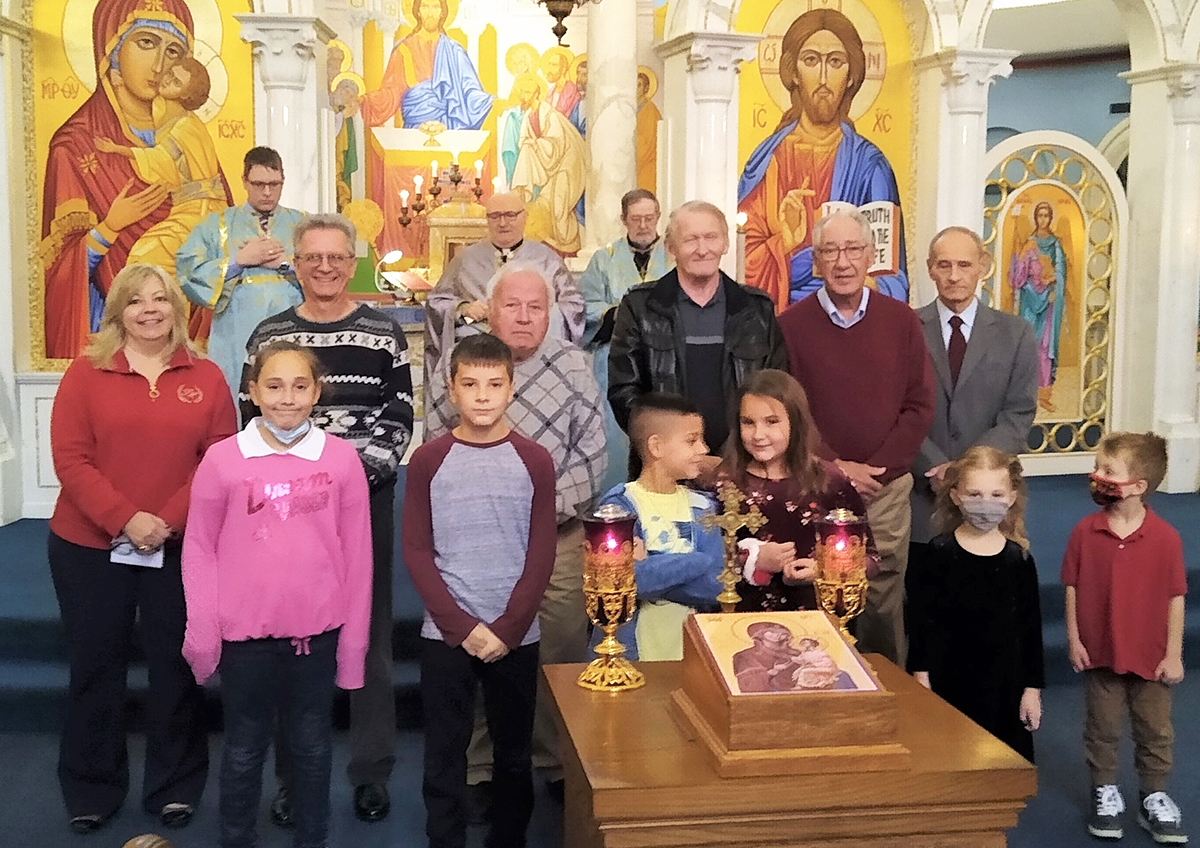 First Day of School Kickoff
On Sunday afternoon, August 22nd, families from Ascension of Our Lord Byzantine Church met at the Family Funscape Miniature Golf course in Elizabeth, PA. It was a great way to kick off the upcoming first day of school. Teams were made up of families. After completing the course, the lodge provided a picnic lunch and drinks. Carolyn Nista and Trish Roberts presented trophies to the "hole in one" winners, Henry Dufalla, Julia Tomkowitz and Nicholas Tomkowitz. The teams points were tallied and a winner for each age group received Chick Fillet gift cards. Game winners were Brent Kolesar, Henry Dufalla, Julia Tomkowitz and Nicholas Tomkowitz.
Clothing Drive
The SEPRL once again had a tremendously successful clothing drive during the month of September.
The lodge was able to pack bags for the Steel Valley Middle and High School Caring Closet for students in the district in need of warm clothing.
Bags of men's and women's clothing that still had the tags on them were also donated to the Free Store in Braddock, PA and to the Mantle House Mission for the homeless.
The remainder of the clothing was donated to the St. Vincent de Paul Society. Thanks to all of the parishioners and friends who gave so generously. A special thank you to Monnie McTaggart who sent two boxes of hand knitted hats, scarfs, afghans, etc.
Annual Picnic
Ascension Church held their annual picnic on October 3rd. It was a Matching Funds event with basket raffles, bingo games and share the wealth drawings. Those attending brought delicious coverdish foods to fill the buffet table. Hot dogs, hamburgers and kolbassi were hot off the grill and donated by Dean and Tammy Maksin. More than 30 gift baskets were donated along with gift cards from different venues as prizes. Fresh potted mums were given away as door prizes.
Coats, Hats & Glove Drive
Ascension Church collected coats, hats and gloves for adults in need and homeless shelters. Items were sorted, folded and delivered to the Intersection in McKeesport, Light of Life in Pittsburgh and the Mantle Mission in West Newton. As a Matching Funds events, each organization also received a check to help with meals for the holidays.
Honoring Our Veterans
Veterans were recognized at St. John's Cathedral and Ascension Church on Sunday, November 14th. In Clairton, the children led parishioners in a flag ceremony and Fr. Ivan Mina invited Veterans to the altar for a special blessing on Sunday. Each of the Veterans received a "thank you for your service" card and an Eat N Park gift card from the lodge. Fr. Andrew Deskevich also invited Veterans to the altar for a blessing both at Liturgies on Saturday and Sunday. Both churches passed out cookies to all in attendance and each church is collecting socks, t-shirts and personal care items that will be delivered to the VA hospital in December.
Pictured above is Fr. Ivan Mina with Veterans and children.