Lodge News
Mother Marija Shields, OCD Marks 75th Anniversary
August 13, 2021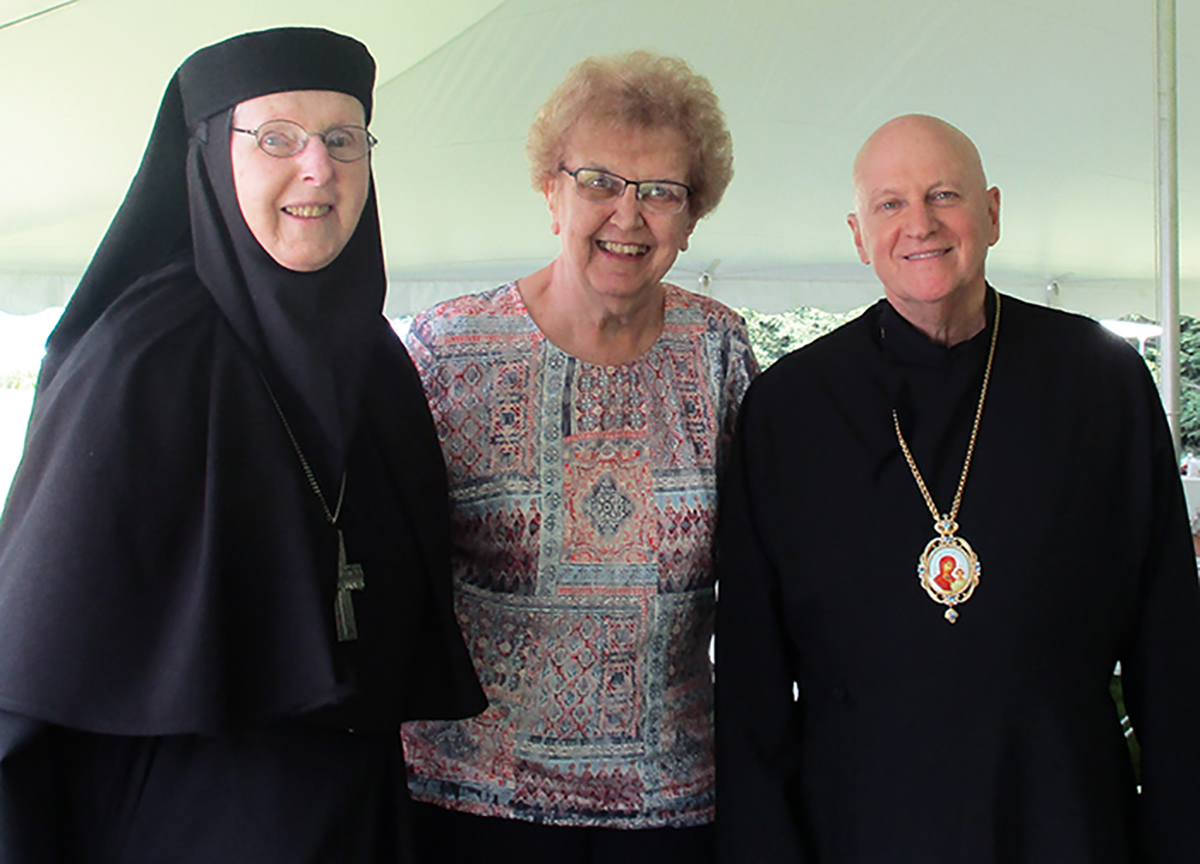 Sugarloaf, PA. Friday, July 23, 2021 was a day of celebration at Holy Annunciation Monastery in honor of Hegumena Mother Marija Shields, OCD. The day marked the 75th Anniversary of consecrated life as a Discalced Carmelite.
The Pontifical Divine Liturgy of Thanksgiving was celebrated by Most Reverend Kurt Burnette (celebrant) and Reverend Scott Boghossian & Reverend Jude Peters, OCD were the con-celebrants at the Liturgy. Reverend Peters was the homilist. Hegumena Mother Marija entered the Carmelites on July 22, 1946 and her Investiture date was January 25, 1947.
A luncheon was served on the grounds of the monastery, gifts were presented to Hegumena Mother Marija and was attended by various pastors of the area and a large list of invited guests joined the festivities of the day.
Thanks to the Lord our God for her gifts and grace of 75 years of consecrated life as a Discalced Carmelite. Congratulations and may God continue to bless her!
Agnes Rohrbach | GHRL Secretary
Pictured above is Mother Marija, Agnes Rohrbach and Bishop Kurt Burnette.