Lodge News
Lodge 93 August News
August 5, 2021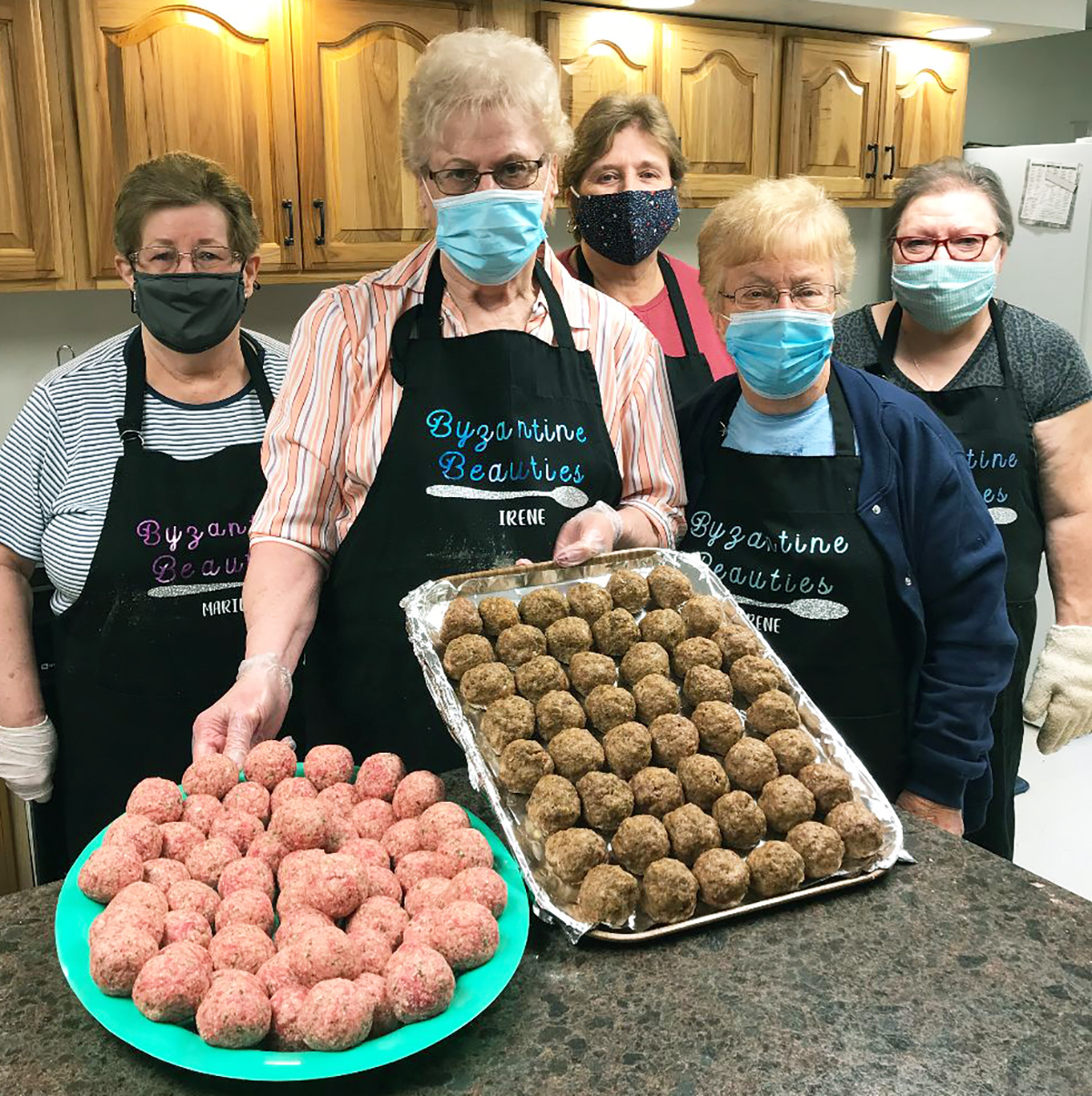 A Tasty Tradition Continues
Lodge 93 teamed up with St. Anne Byzantine Catholic Church in Clymer, PA to help continue its tasty fundraiser of hand rolled large meatballs made from their secret recipe. These large meatballs are great for sandwiches or perfect added to any favorite pasta dish. The smell of simmering meatballs wafted in the air and enticed more call in orders from the community.
Decked out in their newly designed personalized "Byzantine Beauties" aprons, the cooks could be found carefully weighing each meatball before they were cooked to perfection.
All of the proceeds from this event will benefit the paving of the church parking lot. A Trash to Treasure and Basket Raffle is scheduled for August; once the cabbage is ready homemade haluski is planned for October.
The parishioners of St. Anne Church extend their gratitude for the good works of the GCU in providing monetary assistance through the Parish Matching Funds programs.
Presently, under the administration of Father Wesley Mash, St. Anne maintains a small choir, ECF classes with three teachers, altar servers, lector, handmaidens and parish advisory council. Under the patronage of Saint Anne, grandmother of the Lord, the parish continues to grow in faith, membership and dedication.