Lodge News
Lodge 81 October News
October 8, 2021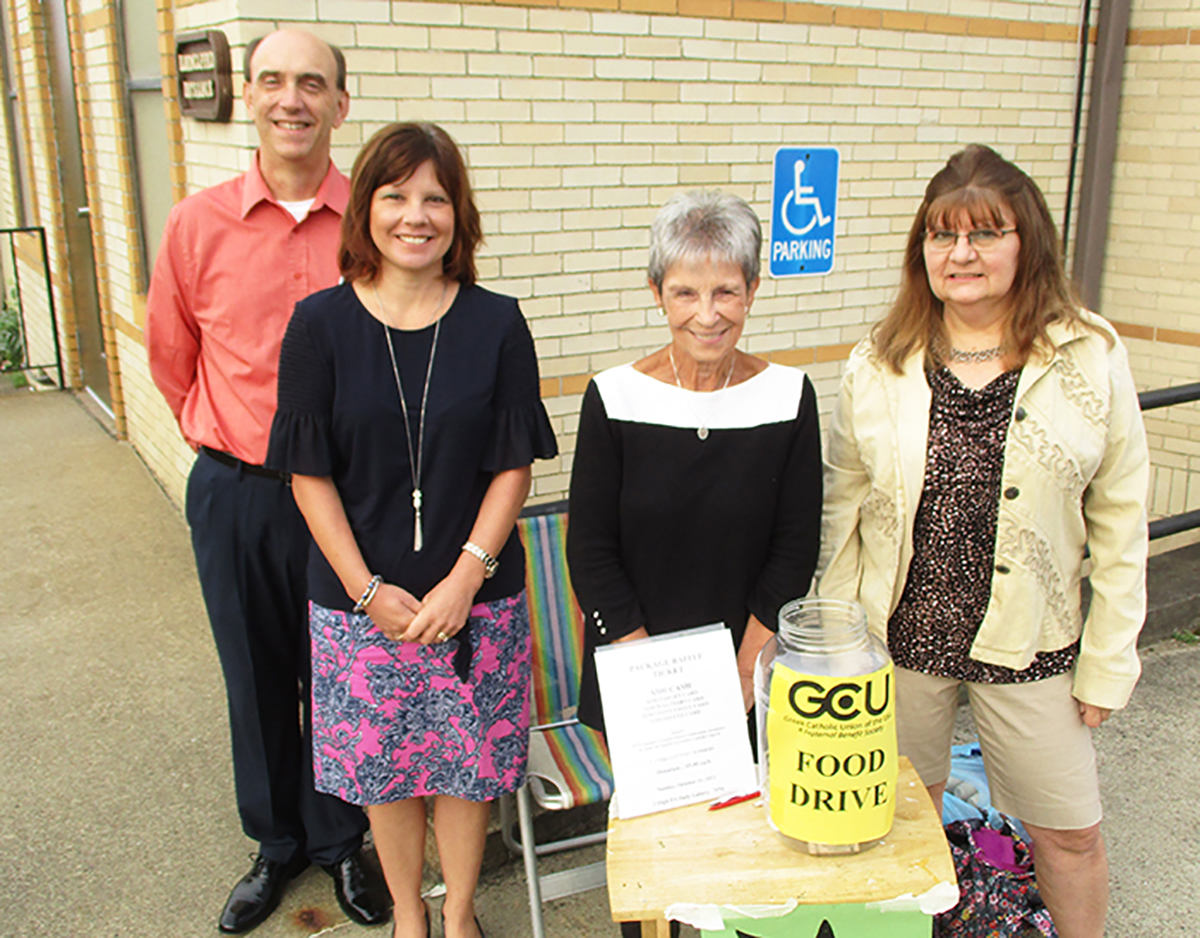 Lodge 81 members concluded summer on a busy note with much parish and community involvement.
Community
Gerry Dorobish, Stephen Petruska and Bonnie Balas helped at the Uniontown Public Library Carnival on Thursday, August 5, which culminated the Summer Reading Program. Gerry distributed prizes and free books, Bonnie engaged many children in the parachute game/activity and Stephen set up the grounds for the carnival.
The 2nd Helping Hands Day at Mount St. Macrina on Saturday, August 21, was for final pilgrimage preparation. Bonnie Balas helped Sr. Ruth and Sr. JoAnn clean up the courtyard, while Gerry Dorobish prepared the Shrine Altar area and readied the Religious Gift Shop for anticipated sales for the upcoming Pilgrimage.
As for the Annual Pilgrimage on Sunday, September 5, despite the rain, Lodge 81 members were actively involved. Stephen Petruska, James Mihalko, and the Rubish family assisted as ushers for the liturgical services. Bonnie Balas helped with the lighting of candles at Dormition and Crucifixion Shrines. Marcia Harrer, Bryan Ponzurick, and Christopher Kormanik, a student at West Virginia University, did car parking duty. Gerry Dorobish managed sales at the Religious Gift Shop.
Several parishioners attended St. Nicholas parish festival in Perryopolis on Saturday, September 18. Bonnie Balas donated a basket and along with Joan Bridges attended to lend support to the fundraiser.
The 32nd Annual Rosary Walk for the Uniontown Catholic churches was held on Sunday, September 19. Gerry Dorobish led the 2nd decade while Bonnie Balas and Marcia Harrer sang Marian hymns before and after the Rosary recitation.
Parish
The annual St. John parish picnic was held on Sunday, August 15. As part of St. John Social Ministry, which sponsored the catered event, Cathy Phillips and Bonnie Balas helped set up and sell fundraising tickets for the event.
The weekend of September 18-19 was quite busy for Lodge 81. The Annual Food Drive which was strictly monetary this year, yielded a significant amount to be donated to the local St. Vincent dePaul Food Bank. The Food Drive continued through October 3.
On Catechetical Sunday, Father Ron Larko, gave a special blessing to the ECF students and catechists. Teachers also completed registrations for students for the upcoming 2021-2022 year.
The September birthday coffee social sponsored by St. John Social Ministry, resumed after a long pandemic hiatus. Cathy Phillips and Bonnie Balas served those in attendance following safety guidelines.
At the quarterly meeting held on Sunday, August 22 future endeavors were planned. Donations to the Pilgrimage and future events the 15th Annual Car Show, Annual Food Drive, holiday events, the modified 39th Annual Carpatho-Rusyn Celebration and Veterans' Recognition (postponed from Flag Day event)were discussed. The next quarterly meeting is planned for mid-November.