Lodge News
Lodge 77 August News
August 5, 2021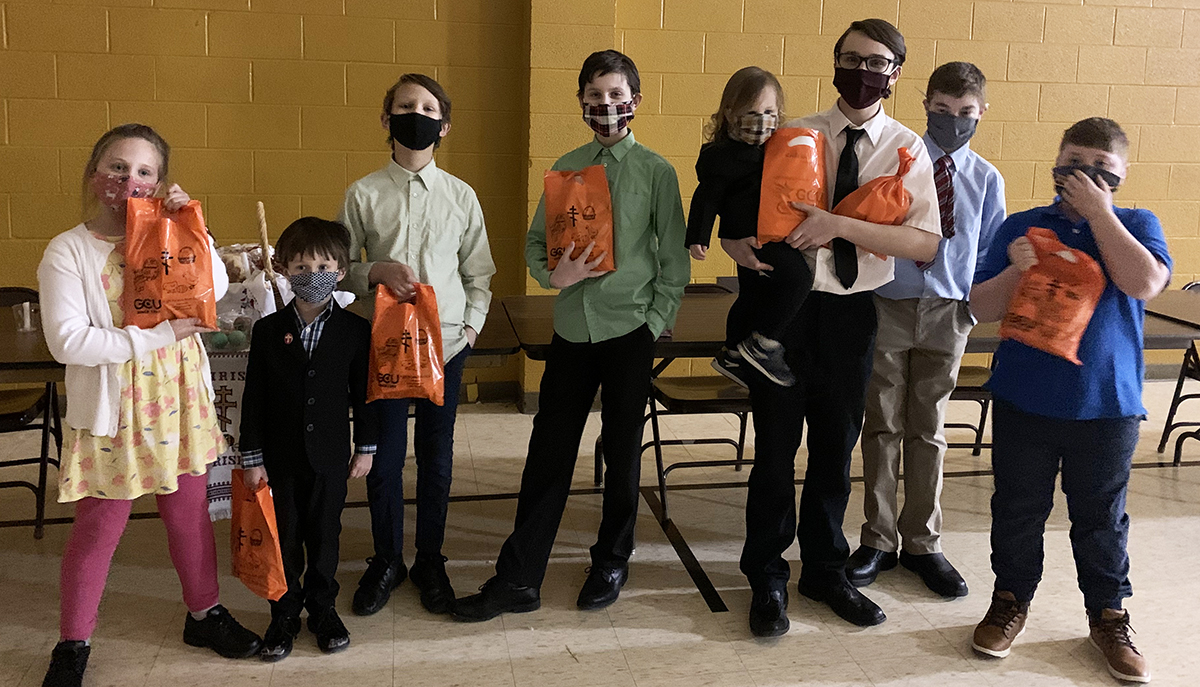 Easter Food Sale
GCU Lodge 77 together with the parishioners of St. Nicholas Byzantine Catholic Church held an Easter Food Sale as a Parish Matching Funds Event.
During the course of two months, volunteers worked many hours cooking pierogi and baking nut, lekvar & apricot rolls and paska breads to be sold to parishioners and the general public. Many lodge members, young and old, volunteered their talents and time in the kitchen to teach and learn the art of making these special foods, so that many others can share in the traditions. The event was a huge success, with profits well over what was expected, not to mention all the wonderful foods everyone had to fill their baskets with for Easter Sunday blessing.
The money raised will go towards much needed repairs in the church.
Easter Treat Bags
Lodge 77 sponsored Easter treat bags for the children of the parish, filled with candy, games and coloring books & crayons. Everyone was very appreciative of the surprise they received after Easter Sunday Liturgy.