Lodge News
Lodge 697 February News
February 9, 2022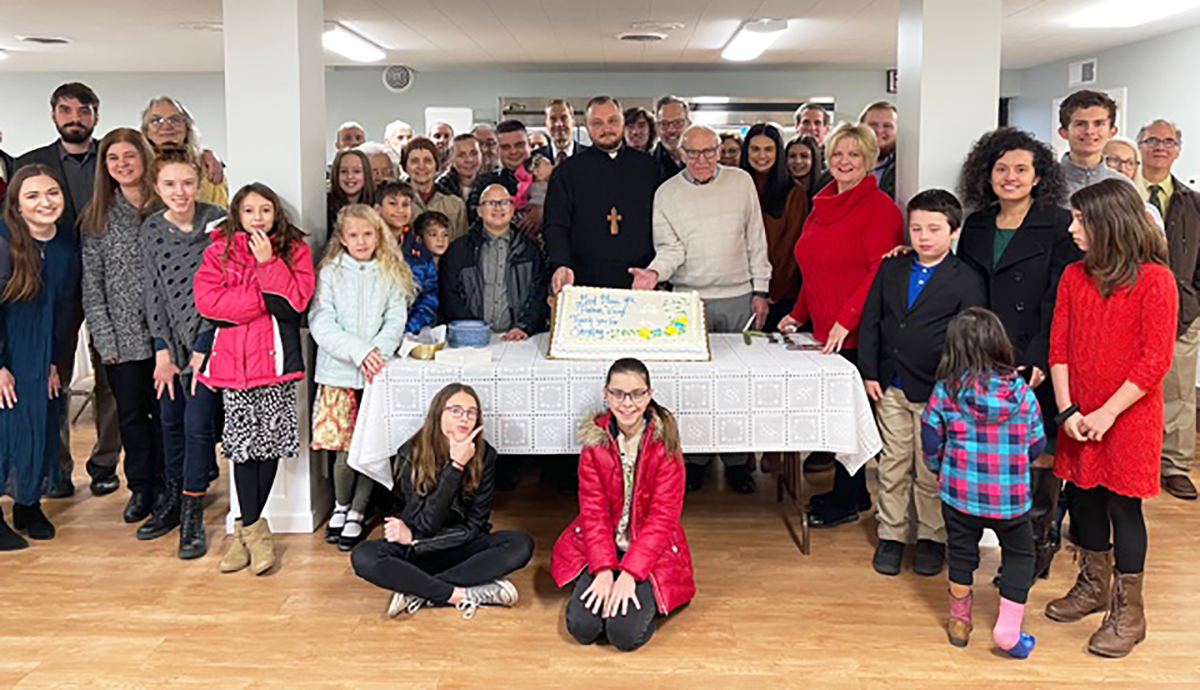 Saying Goodbye and Saying Hello
St. Mary BC Church had to say goodbye to Fr. Vasyl Symyon as he was reassigned to Uniontown, PA and welcomed Fr. Robert Jones and his wife Pani Liz. May God bless both of them on their new assignments.
Matching Funds
Tommy Charnie held a fundraiser benefiting the Community Bread Basket in Weirton as his Brooke High School Senior Honors Project. The fundraiser involved a drawing of five baskets of items, all valued at $600.00 or more. Tommy raised $6,100.00 in profits and with the GCU Community Matching Funds from Lodge 697 his profits were increased by $5,000.00. Tommy was able to provide $11,100.00 to the Community Bread Basket for their efforts in the local community.


Pictured above: The farewell party for Fr. Vasyl in the newly remodeled Church Hall.