Lodge News
Lodge 644 October News
November 4, 2022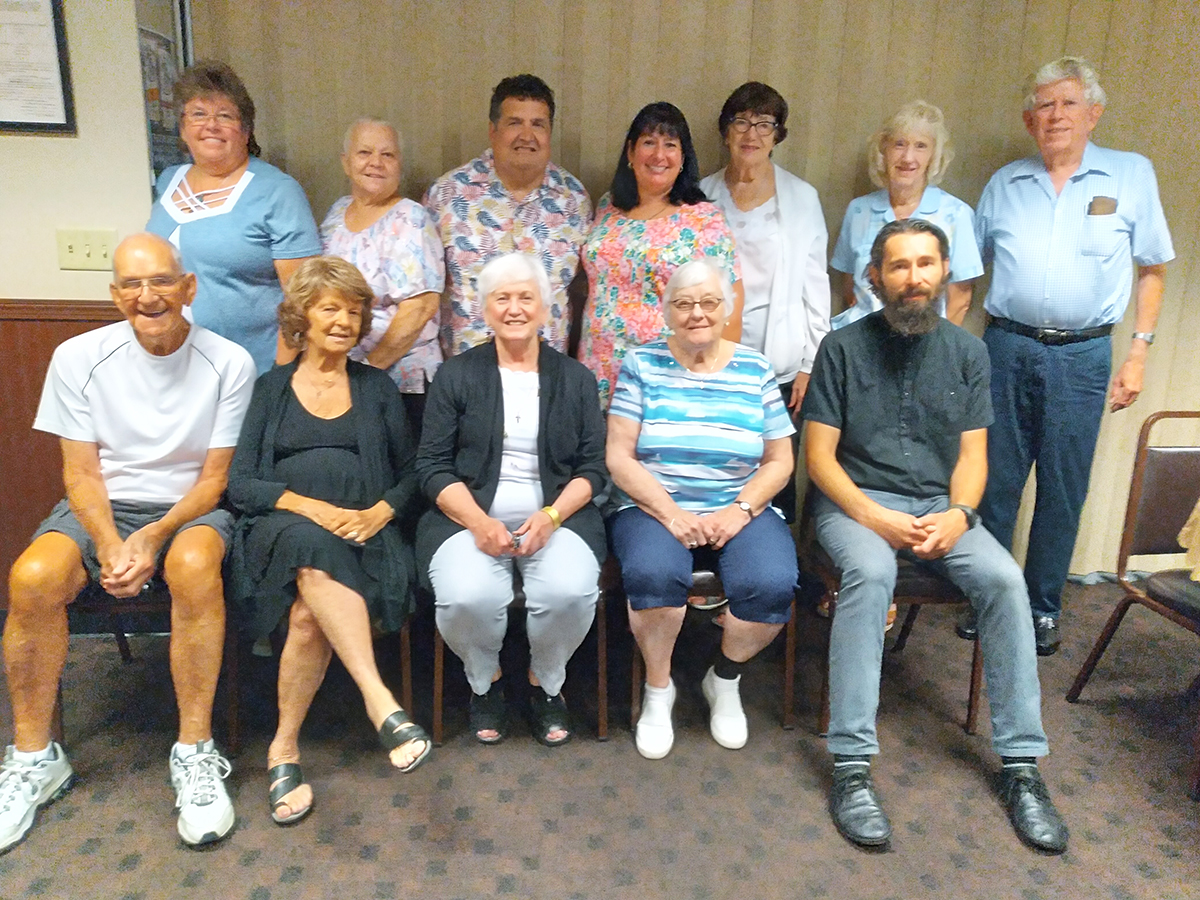 Fr. John Keblesh Memorial Golf Outing
Saturday, July 9 turned out to be a picture perfect day to "tee it up" at Coppertop Golf Course for the 15th annual Fr. John Keblesh Memorial Golf Outing. The four person teams hit the links m with a shotgun start and afterwards were rewarded with a BBQ dinner. All golfers, volunteers and guests also enjoyed the Chinese Auction, lucky wheel and golf ball drop, for which tickets were sold both prior to and at the outing. Although there were many happy winners, St. Emilians Parish was the most grateful for everyone's generosity and hard work.
3rd Quarter Meeting
The New Era Restaurant in Akron, OH hosted the 3rd quarterly meeting of GCU Lodge 644 on Thursday, August 9, 2022. Sadly, this was the final meeting of the Lodge. Those present, voted to send a letter to the Home Office requesting to merge Lodge 644 with Lodge 302. Dinner conversations centered around remembrances of former meetings, events and members now past.
Above is a group photo of the last meeting of GCU 644 members.