Lodge News
Lodge 625 June News
June 21, 2022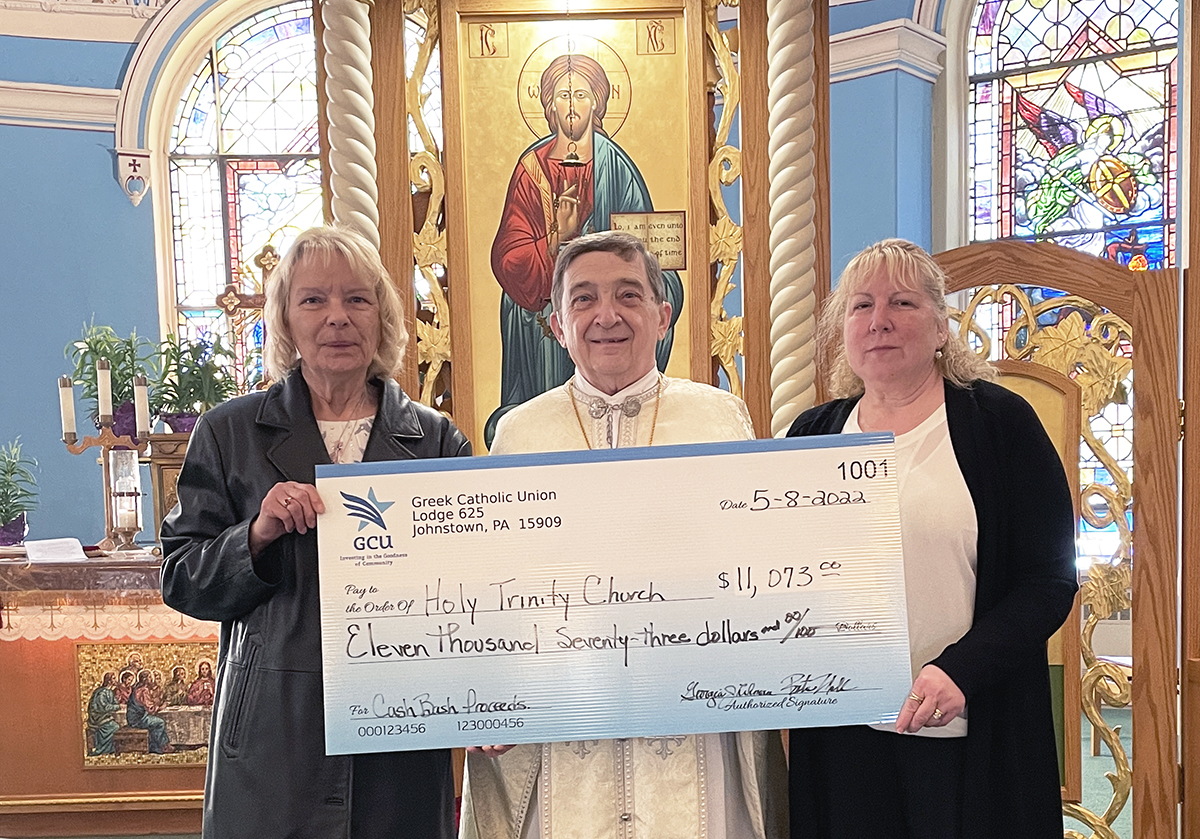 Cash Bash 2022
Lodge 625 third Annual Cash Bash was held April 2, 2022. There was a great turnout and everyone had an enjoyable evening. With the support of GCU Matching Funds, the lodge presented over $10,000.00 to Holy Trinity Byzantine Catholic Parish. The lodge and parish are grateful to the GCU Home Office for making Parish Matching Funds available for this event.
Helping Hands Day
On May 28, the lodge held its annual Helping Hands Day at Holy Trinity Byzantine Catholic Church. Members worked on projects around the parish and rectory grounds—planting and cleaning up around the area. Thanks to the Home Office for making the Helping Hands grant available for this project.
Looking Ahead
Looking forward, the lodge will once again participate in the annual Jackson Heritage Festival in July. The lodge will by selling pirohi, halushki, halupki and gobs. The 3rd Annual Slavic Dinner is scheduled for October 23, 2022.
Members of Lodge 625 who would like to be added to the email list are asked to send an email to: gculodge625@yahoo.com or you can like us on Facebook—GCU Lodge 625.