Lodge News
Lodge 625 February News
February 14, 2023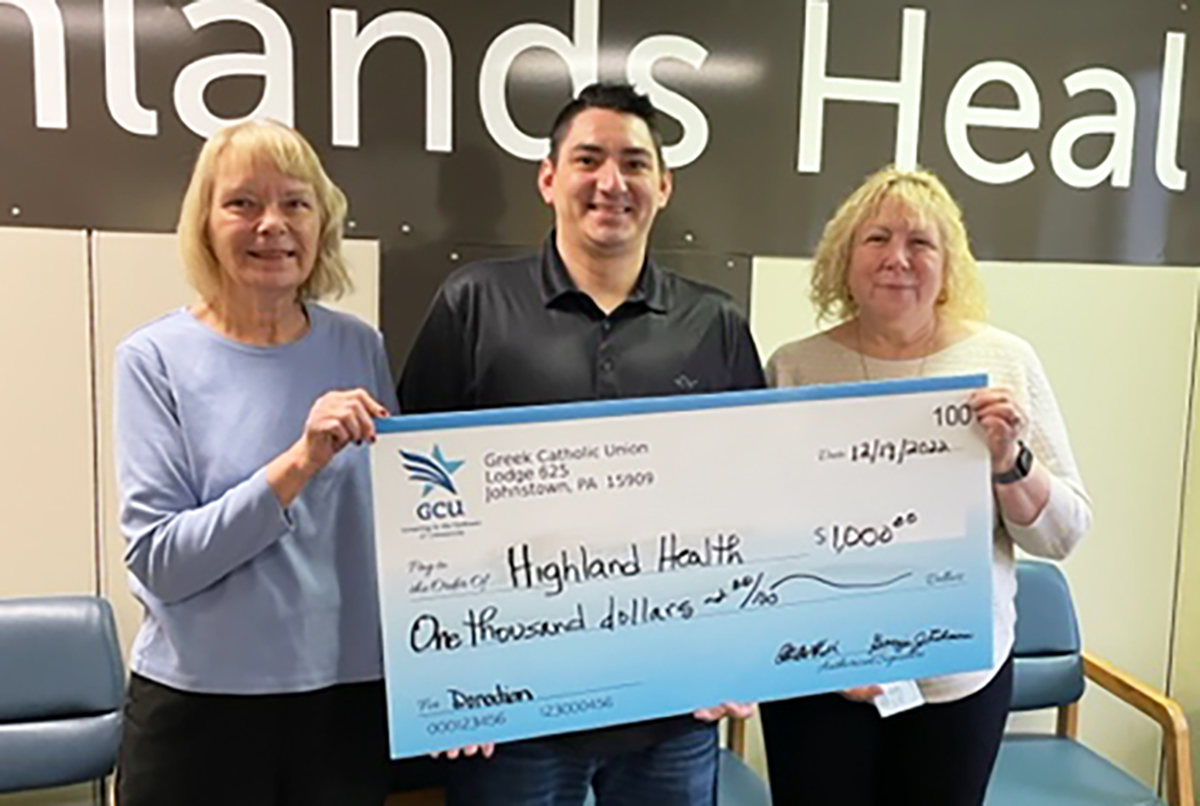 Well, 2023 is underway! We hope that everyone in our GCU family had an enjoyable holiday season.
Final Donations
At the 4th Quarter and final meeting of Lodge 625, members voted on the distribution of funds. During the month of December lodge officers visited many of the local organizations and presented them with donations raised through the summer and fall fundraisers. A total of $10,000.00 was distributed to the local charities including a $1,000.00 donation to the Sisters of the Order of St. Basil the Great and House of Prayer in Uniontown, PA.
Annual Christmas Party
On December 11, 2023, the lodge hosted the Annual Christmas Party combined with the St. Ann's Guild and the Bishop Romzha Men's Club.
4th Annual Cash Bash
As the year 2023 and the new fraternal programs begin there are still several uncertainties that surround many activities within the parish, however, it was decided that Holy Trinity plans to have its 4th Annual Cash Bash on Saturday, April 1, 2023. Contact Georgia at 814-242-2083 for tickets and info.
Thank You
The officers of Lodge 625 want to thank the Board of Directors and the Home Office staff for all their support over the years. Good luck to the new parish coordinator and their work to continue support to the parish and community.