Lodge News
Lodge 625 August News
August 6, 2021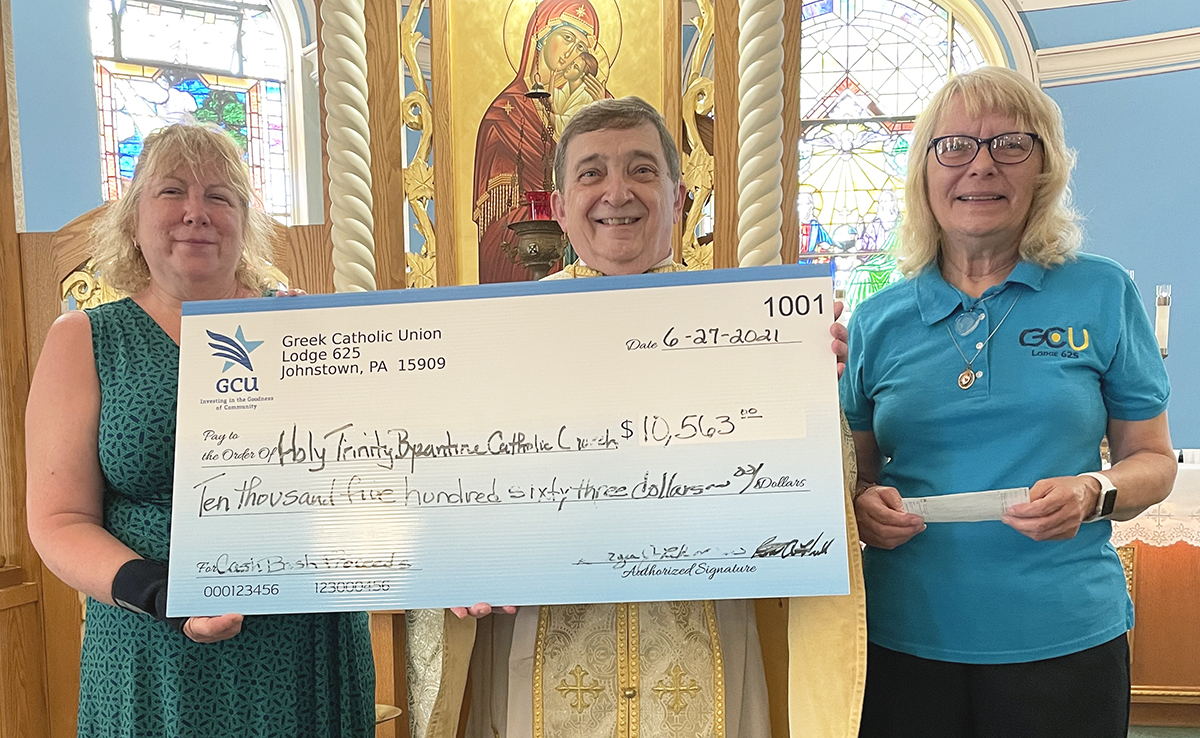 Birthday Wishes
On May 30, Lodge 625 hosted a social hour in honor of Father Robert Oravetz's 80th birthday (June 1). In addition, Father Oravetz and a number of lodge/parish members visited Barbara Slavich at her home to celebrate her 99th birthday on June 11.
Check Presentation
On June 27, President Rita Hull and Secretary/Treasurer Georgia Lehman presented a check to Father Oravetz for $10,563.00. The donation represented the proceeds from the 2nd Annual Cash Bash held in April and included the Parish Matching Funds from the Home Office. The money will be used for Holy Trinity Parish renovations.
A Busy June and July
On July 4, the lodge hosted a coffee hour for those celebrating birthdays and anniversaries in July.
Lodge 625 members were busy during the month of June and July preparing for the Jackson Heritage Festival held July 9-11, 2021. Members made over 100 dozen pirohi, 250 halupki, plenty of halushki and dozens of gobs. The event was very successful for all involved. The food was sold out by the end of Saturday evening. Thanks to the Home Office for Community Matching Funds from this event—proceeds will benefit a number of community non-profits.
Georgia Lehman | Fraternal & Publicity Director
Upcoming Events
The 3rd quarter meeting will be held, August 22 and discussion will be on the next major project, a Slavic Dinner slated for November 7, 2021.
Members of Lodge 625 who would like to be added to the lodge's email list are asked to send an email to: gculodge625@yahoo.com or you can like us on Facebook—GCU Lodge 625.