Lodge News
Lodge 57 October News
October 8, 2021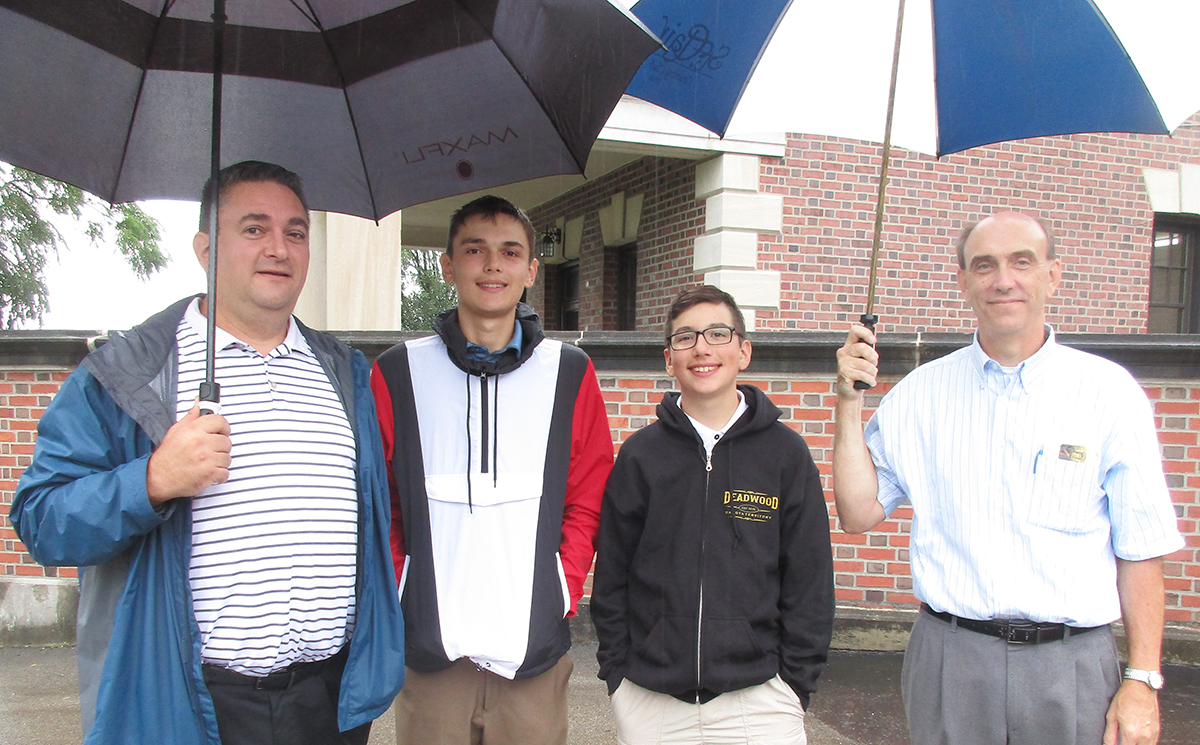 Rummage Sale Fundraiser
September 7-12, 2021, saw the St. Nicholas BC Church community participate in a Rummage Sale Fundraiser. The fundraiser was held to help defray the cost of repairs/upgrades to the church. Following the fundraiser, remaining items were distributed throughout the community to those in need.
Parking Lot Upgrade
Looking over the repaired and upgraded parking lot at St. Nicholas are lodge chaplain Fr. Christopher Burke, Recording Secretary Melody Yeardie and lodge member Genevieve Marszal. The upgraded repairs were made possible through the generosity of GCU Parish Matching Funds.
Volunteering at Mt. St. Macrina
The rainy and wet conditions of Sunday, September 5, did not stop local ushers from volunteering at Mt. St. Macrina for the Labor Day Weekend Pilgrimage. Members of this Rubish family have been helping the Sisters at all the religious services for many years, in all kinds of weather.
Waiting for the morning liturgy to start are ushers Paul Rubish, sons Paul Andrew and Thomas, and usher, Steve Petruska from Lodge 81, Uniontown, PA.
Pictured above is Paul, Paul Andrew & Thomas Rubish with Steve Petruska.