Lodge News
Lodge 401 October News
October 12, 2021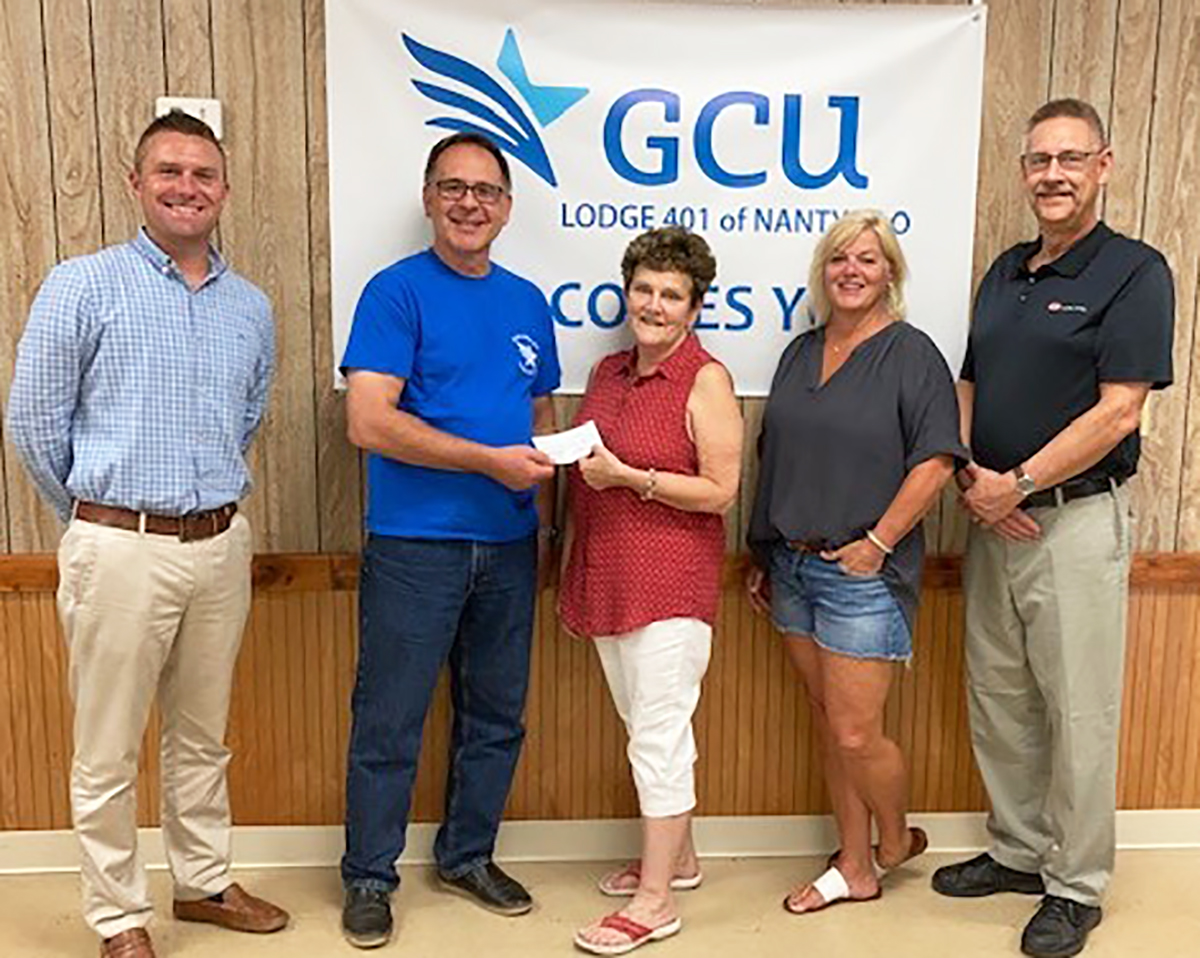 Annual Flower Planting
Earlier this year Beverly Chekan and her daughter, Andrea' Sheesley embarked on their annual project of planting flowers around the statue of the Blessed Mother on the front lawn of St. Nicholas Byzantine Catholic Church in Nanty-Glo, PA. Their talent with flowers has enhanced the area around the statue for several years. We thank them for volunteering their time and effort.
Basket Party Fundraiser
With the relaxing of restrictions brought on by COVID-19, GCU Lodge 401 held its first fundraiser. It was a basket party that was cancelled in the early part of 2020. A community event with proceeds going to the St. Charles Cemetery Committee in Twin Rocks, PA to construct a chapel near the cemetery in memory of Dr. Michael Tatarko. Dr. Tatarko a well-known area physician who died in January 2020 and was a member of the cemetery committee. Dr. Mike and committee members were in the early planning stages for a chapel.
The event finally materialized on July 11, 2021 at the Nanty-Glo Fire Hall. It was a group effort with members of Lodge 401, the Tatarko family, volunteer firemen and many friends. Donations included 187 gift baskets, six homemade quilts crafted by Dr. Mike's late sister, Mary Ann, and numerous extra large gift baskets. Enough homemade cakes were donated to provide a complimentary slice of cake and a beverage to over 300 guests. Hamburgers and hot dogs were also available.
With the Community Matching Funds from the Home Office, this event netted over $20,323.00 towards the chapel fund—the most successful fundraiser to date.
The success of this event was due to the cooperation of so many people. Whether at church or the grocery store, people would stop and say they were donating a basket, volunteering to help at the event or sending a monetary donation.
While the proceeds raised were significant the committee was equally pleased with the camaraderie of working with people within the community and other churches.
Lodge 401 extends a thank you and blessings to all who made this event special and successful in so many ways.
Annual Flea Market
Lodge 401 in conjunction with the Ladies Guild of St. Nicholas Byzantine Catholic Church, held their annual two-day flea market September 10 & 11, 2021. Profits from the event will be used for much needed extraordinary repairs in the church and social hall. A special thanks goes to Veronica Melcotti for being in charge of the event and to all her helpers and patrons. Thank you to the GCU Home Office for providing Parish Matching Funds.