Lodge News
Lodge 321 October News
October 12, 2021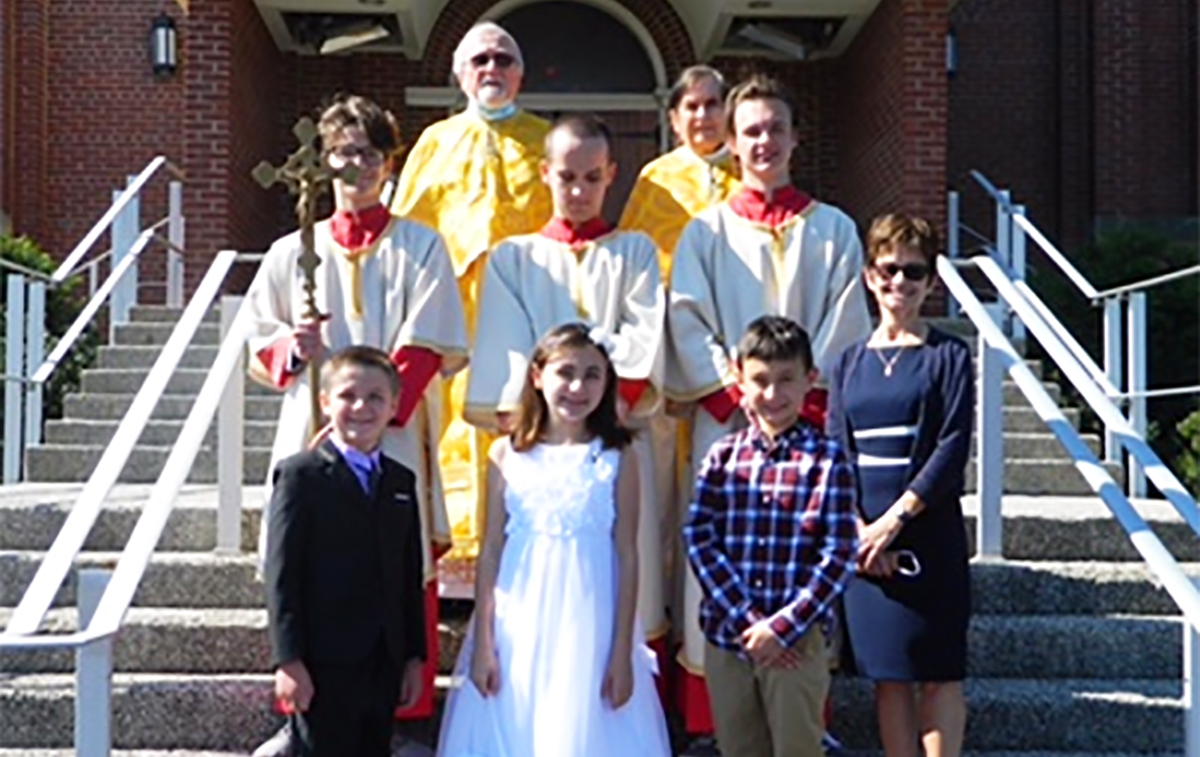 Youth Receive Reconciliation and Holy Communion
Just as all other parishes have had to deal with the pandemic, so has St. Mary BC Church in Bradenville, home of GCU Lodge 321. Three young parishioners received the Sacrament of Reconciliation in March. They received Holy Communion as a group on May 2. Special thanks to their instructor Sherrie Wood, who prepared the students to receive the sacraments. Lodge 321 presented the recipients with a Byzantine cross on a chain to commemorate the reception of their Holy Communion.
The students are Stephen Soltis, Mila Almanza and Brady Metarko.
The parish's pastor, Rev. Joseph Borodach, has been assisted this year by Rev. Athanasius Cherry, OSB as he was awaiting hip surgery.
Looking Ahead
Later this fall, the lodge is planning a fundraiser to help to offset donations lost when people could not attend church due to the pandemic.