Lodge News
Lodge 321 June News
June 21, 2022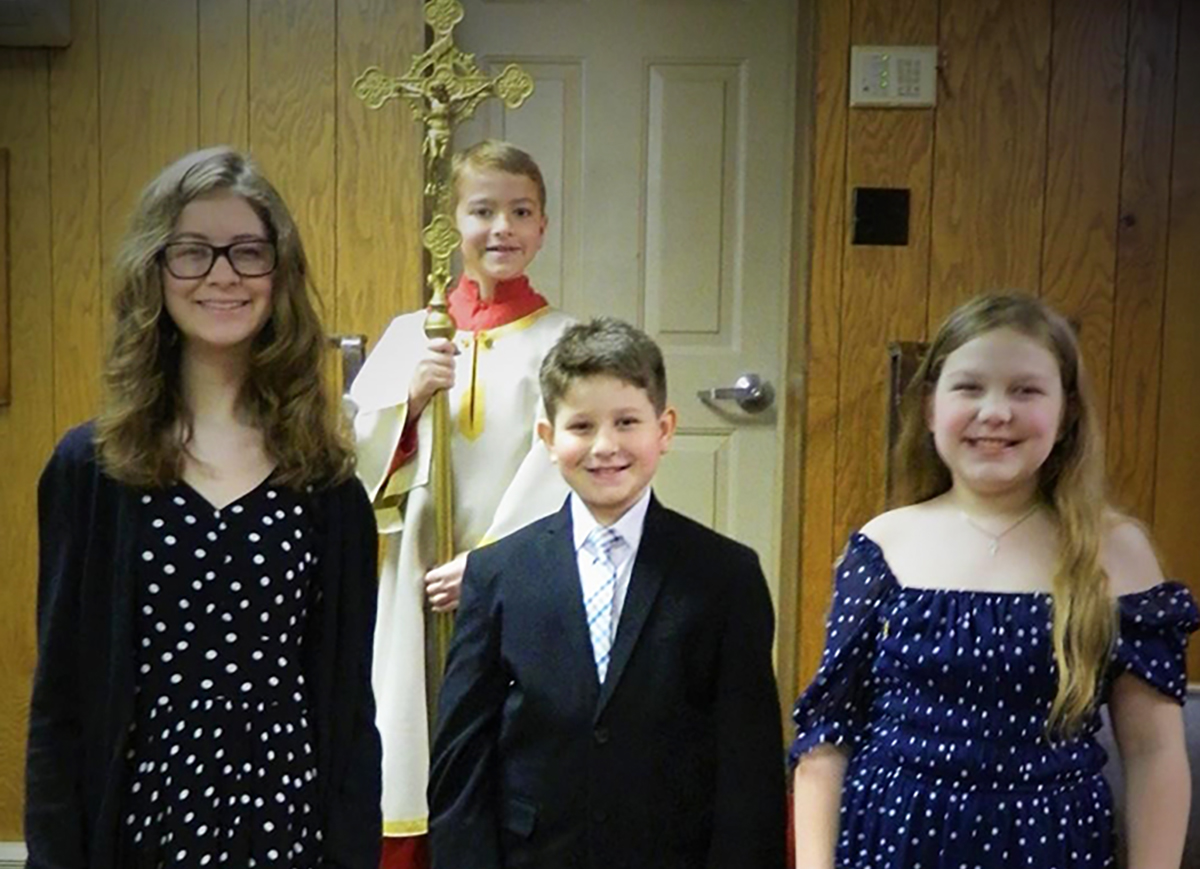 St. Mary BC Church recently held two very special events.

Solemn Reception for Blake Shetler
The first was the solemn reception of the Eucharist by Blake Shetler, son of Kelli Shetler. His teacher was Mrs. Helen Kennedy and pastor is Rev. Joseph Borodach. GCU Lodge 321 presented Blake with a gold Byzantine Cross on a chain to mark this momentous occasion. Congratulations to Blake and his family!
Honoring Mothers and Fathers
Instead of just celebrating Mother's Day, GCU Lodge 321 honored mothers and fathers on May 7 and 8 after the Divine Liturgies. All parishioners were invited to Strawberry Shortcake Socials. On Saturday, those in attendance were treated to cake and coffee or tea. On Sunday, in addition to cake and coffee, donuts and drinks were available for the children.
Mothers received carnations and prayer cards of Mary, the Mother of God. Fathers received St. Joseph medals. Approximately 60 people attended the events.
Medals and prayers cards were given to Fr. Joe to distribute to parish shut ins.