Lodge News
Lodge 17 October News
October 8, 2021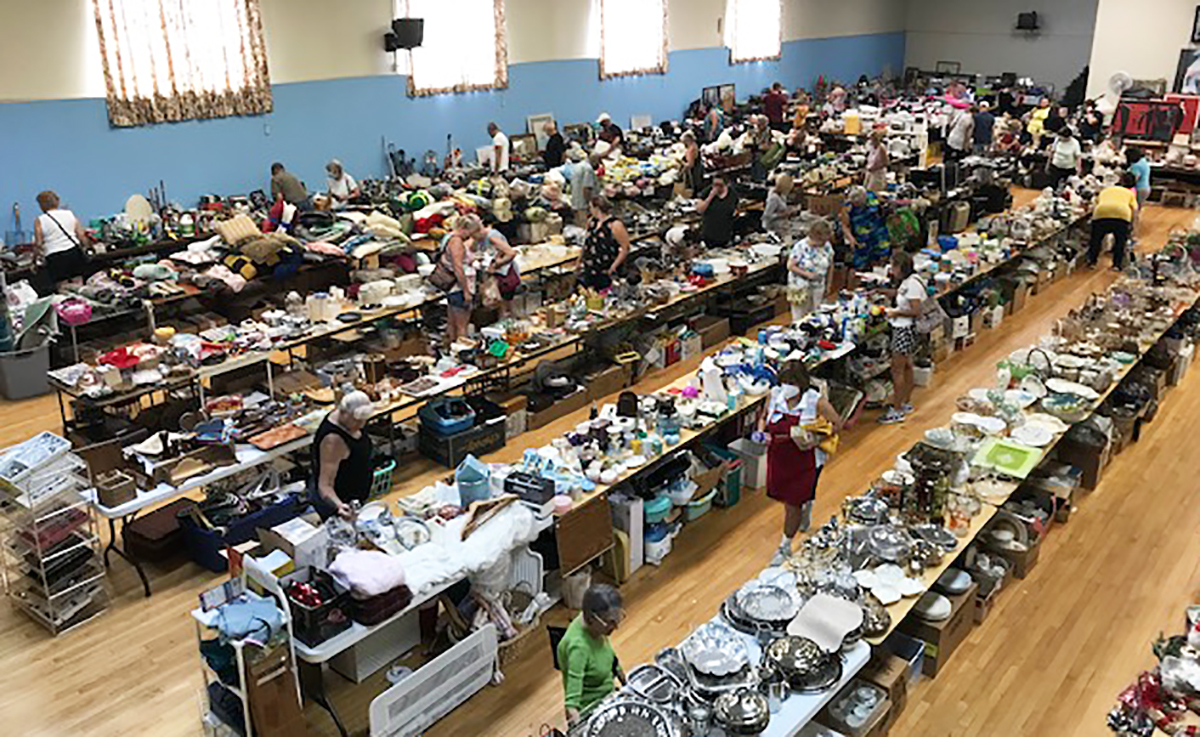 Annual Church Flea Market
St. Nicholas Byzantine Catholic Church held their Flea Market the weekend of September 18 & 19. Items were marked down to half price on the 19th. The following Saturday, September 25, one could fill a box with items for a certain price. The event was held at the Social Center, garage and parking lot area. Since the flea market was not held last year, there were two years worth of collected treasures.
GCU lodge members assisted throughout, but most were in the kitchen where homemade foods were available. Menu items featured ethnic favorites, wimpies, pizza and hot dogs. The crowds were never ending and the food sold out early on the first Saturday. There was also a 50-50 fundraiser. The entire event was a GCU Parish Matching Funds project with proceeds going towards capital improvements at the church, including an electronic bell system and replacing the air conditioning. A special thanks goes out to the Home Office for the Matching Funds and printing of the fundraising tickets.
Church Bake Sale
St. Mary Byzantine Catholic Church held a bake sale on Saturday, September 18 and Sunday, September 19 in conjunction with the St. Nicholas Flea Market. There was an enormous amount of homemade goodies including cakes, cookies, breads, kolachi and Amish made apple dumplings to choose from.
This was a Parish Expansion Matching Funds project with funds used to defray the cost of the new air conditioning system installed at St. Mary Church and hall. Thanks to all who baked and donated, as well as the Home Office for the GCU Matching Funds.