Lodge News
Lodge 17 August News
August 5, 2021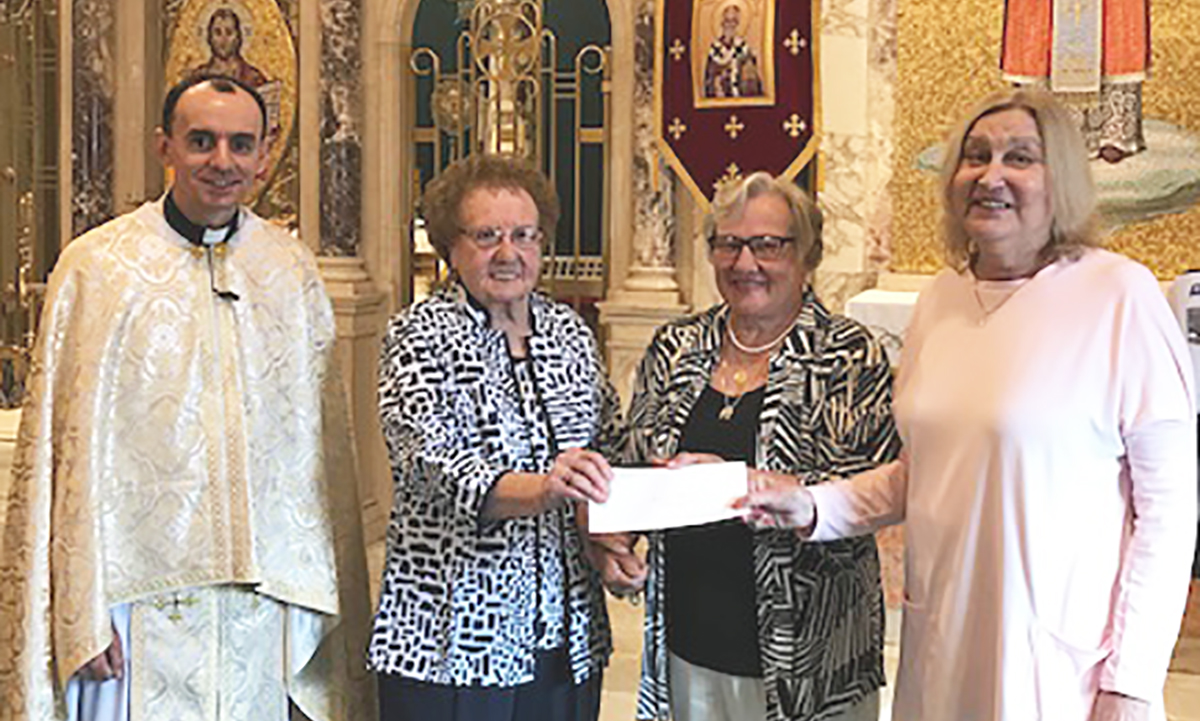 Helping Hands at Sugarloaf Monastery
It is a blessing that things are finally getting back to somewhat normal. On Saturday, June 19, several members of Lodge 17 assisted the Sisters at Annunciation Monastery in Sugarloaf, PA for Helping Hands Day. The lawn was mowed and trimmed, the flowers were pruned, the beds weeded and boxes for their bake sales were made. Keep Saturday, October 9 open to help the Sisters again in the Fall.
Upcoming Event
Lodge 17 will assist St. Nicholas Byzantine Catholic Church, Old Forge, PA with their Flea Market on September 18, 19 & 25. Expect great bargains and hidden treasures at the flea market, along with delicious food, baked goods, and a 50-50 fundraiser. This is a GCU Matching Funds event.


Pictured above is the presentation of the Community Matching Funds check for the Notari Golf Tournament—Fr. Eduard Shestak, Madlyn Lesneski, Diane Notari and Ilona Dolinish.