Lodge News
Lodge 164 August News
August 5, 2021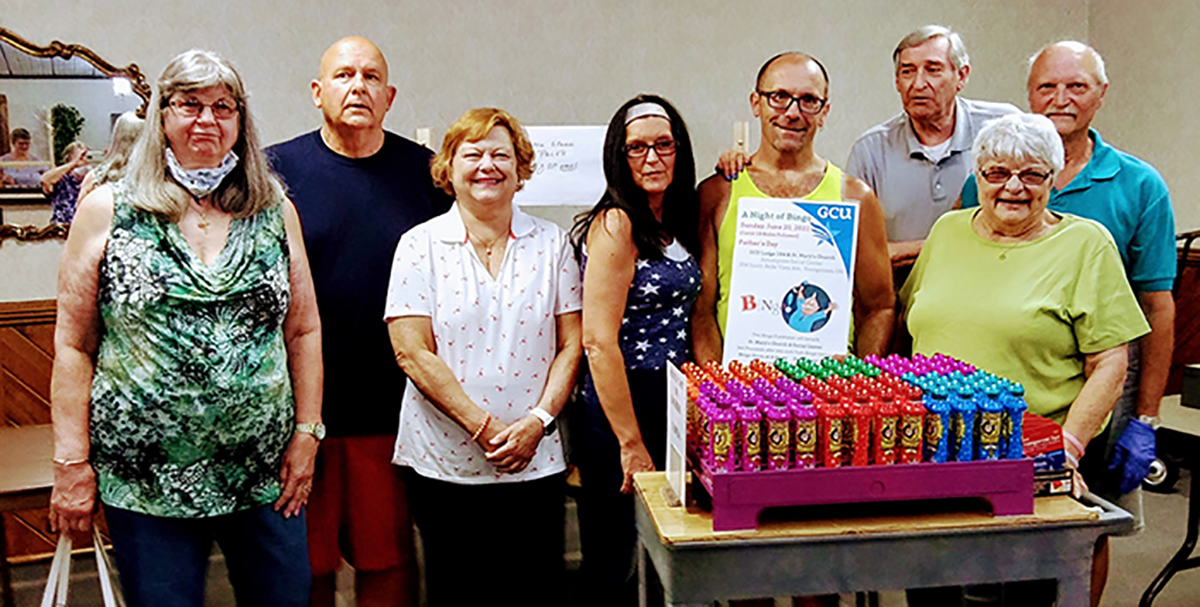 Donations Made
A group of 123 players enjoyed 20 games of bingo and many pull-tab games on Sunday, May 16 at St. Mary Assumption Center in Youngstown. Net receipts from the evnt of $2,440.00 were matched by the GCU Community Matching Funds program to double the amount. Three Charities benefitted from the event. GCU Lodge 164 Secretary Diana Danko presented Executive Director Teri Ely with a $1,627.00 check from the bingo fundraiser. The presentation took place on Thursday, June 17 at Veterans Outreach.
Presentation of another $1,627.00 check was made to St. Vincent dePaul Society Kitchen on Thursday, June 17, 2021. Dining Hall Coordinator Margaret Kidd accepted the donation from the bingo Fundraiser.
Father's Day Bingo
On Sunday evening, June 20, 2021, Lodge 164 & St. Mary BC Church held a fundraiser to benefit the church & social center. A group of 110 players attended, with 14 lodge members and 6 non-GCU members working the event. After 20 bingo games and many pull-tab games, the net profit was $1,042.00. GCU giveaways of personal sanitizer & jar grippers were enjoyed by each player.
This was a Parish Matching Funds event.
3rd Quarter Meeting
Our Lodge meeting was held on July 18, 2021, at St. Mary's Social Center. 22 attendees enjoyed a buffet luncheon & edible door prize. 6 of the 8 guests are bingo workers that work every Sunday along with Lodge members. After the business meeting, Fr. Lambert was presented a $2,084.00 check to benefit the Church. This was from our Father's Day Bingo Fundraiser which included GCU Matching Funds of $1,042.00.