Lodge News
Lodge 151 October News
October 11, 2021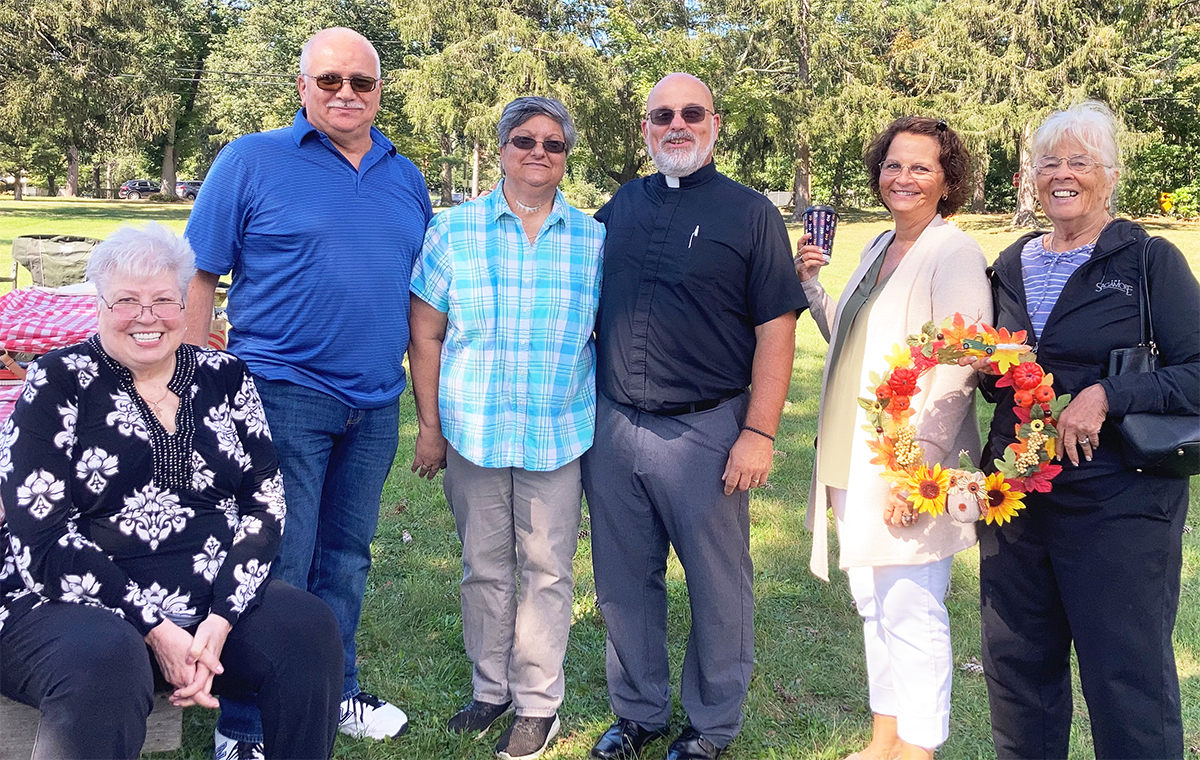 Sharing Fun Summer Memories
Wanted to share a few summer memories about nice things Lodge 151 members enjoyed over the summer. Marge Russell and daughter Suzanne visited granddaughter Lauren in her new apartment in Massachusetts. On the way home they stopped to visit Marge's grandson, Paul a senior at the Coast Guard Academy. The adventures continued with a trip to Buffalo to visit Marge's daughter Nancy and her family. Amagansett was next on the list to visit her other daughter Patti and her family. While there the family visited beautiful beaches, Montauk lighthouse, and shopped in East Hampton. It was a great month of August for Marge and her family.
Chrissy LoBello enjoyed the summer in Long Beach, Long Island. She invited many of her GCU friends to spend the day at the beach with her. Cathy & Dennis Walsh, Chris Hulak, Ann Kandratino and Laura Muhlfeld were among those who visited. Everyone had a great time.
Laura Muhlfeld wasn't ready to travel by air or stay at hotels, but felt she had to get away. Fortunately, she was invited to visit and stay with friends on Long Island. She also attended her second cousin's wedding in Pennsylvania. It was great seeing family and friends she has known since childhood. These unexpected trips, so graciously offered by good friends and family made this a memorable summer for her.
Cathy & Dennis Walsh revisited The Sons of Italy meeting this year. While there, President Andrew Montelione and other members acknowledged their strength and recovery from their accident. Cathy and Dennis are looking great and keeping very active.
Chris Hulak writes "Swimming, knifing through the brilliant day water. Seeking the comfort of cool white clouds and endless sky. Celebrating with each stroke. Summer 2021." Her happy place this summer of 2021 was endless laps at her sister's spa-like Lifetime facility in Florham Park, NJ. Lap lanes in glistening blue waters offered great exercise and joy for hours. Chris' sister and brother-in-law graciously opened their beautiful home to her, with Chris' promise to take out Chinese food.
Ann Kandratino "rediscovered" - "it's a beautiful world " just outside her door. This beautiful world was Kissena Park, a veritable urban forest of stately maples, oaks, ginkgoes, Japanese cherry trees and "two roads diverged in a wood." Ann reveled in its shade many a summer day. She enjoyed the lake denizens, turtles, fish, a pair of swans, ducks, a lone pheasant on shore and the omnipresent Canadian geese, "seeing the world in a grain of sand."
Giving Back
With respect to Alberto Rios' poem, " 'When Giving Is All We Have,' we give because someone gave to us." So once again volunteers sojourned to St. Raphael in Long Island with food, school supplies, summer shoes, hats, gloves, clothing and rosaries for distribution.
"We are better for it... the giving. It has changed us all ...for many years." Giving has many faces— teaching high school students to reach out to others, the faces of compassionate older volunteers, the faces of new young people willing to pack bags, soldiers ready for the weekly pickup.
Lodge 151 members Christine Hulak, Ann Kandratino and James Hulak recognized these luminous volunteers with deliveries of pizza and drinks, to acknowledge their time and talent in service to others.
"Together, hand in hand, we hope to make something greater!"
Congratulations
Congratulations to Krissy Elias for her 11th place finish at the U.S. Figure Skating National Solo Dance Final for her Silver Pattern Dance. She also took home a silver medal for Pre-Gold Shadow Dance with her fellow skater and good friend.
With Sadness
Lodge 151 is saddened by the passing of Eleanor Dietz. She was the wife of past Athletic Director Peter Dietz. Eleanor was a very active GCU member and officer of Lodge 151 for many years and will be missed. Vicnaja pamjat! Her obituary appears on page 40 of the October GCU Magazine.
Matching Funds Luncheon
The Church of the Resurrection in Smithtown, NY had its annual Matching Funds luncheon on September 26, and it was a huge success. It was a beautiful day for a picnic. Some people ordered their food and took it home, whereas many stayed and enjoyed the great lunch outdoors. Fr. Vladyslav, Deacon Bob Knapp and family enjoyed the day. Mrs. Vladyslav and the children made beautiful fall wreaths and sold them at the picnic. It was a great day.
Lodge 151 is hoping to have an annual meeting but at this time is unsure of a date. For more information call Marge at 516-307-1016.