Lodge News
Lodge 109 August News
August 5, 2021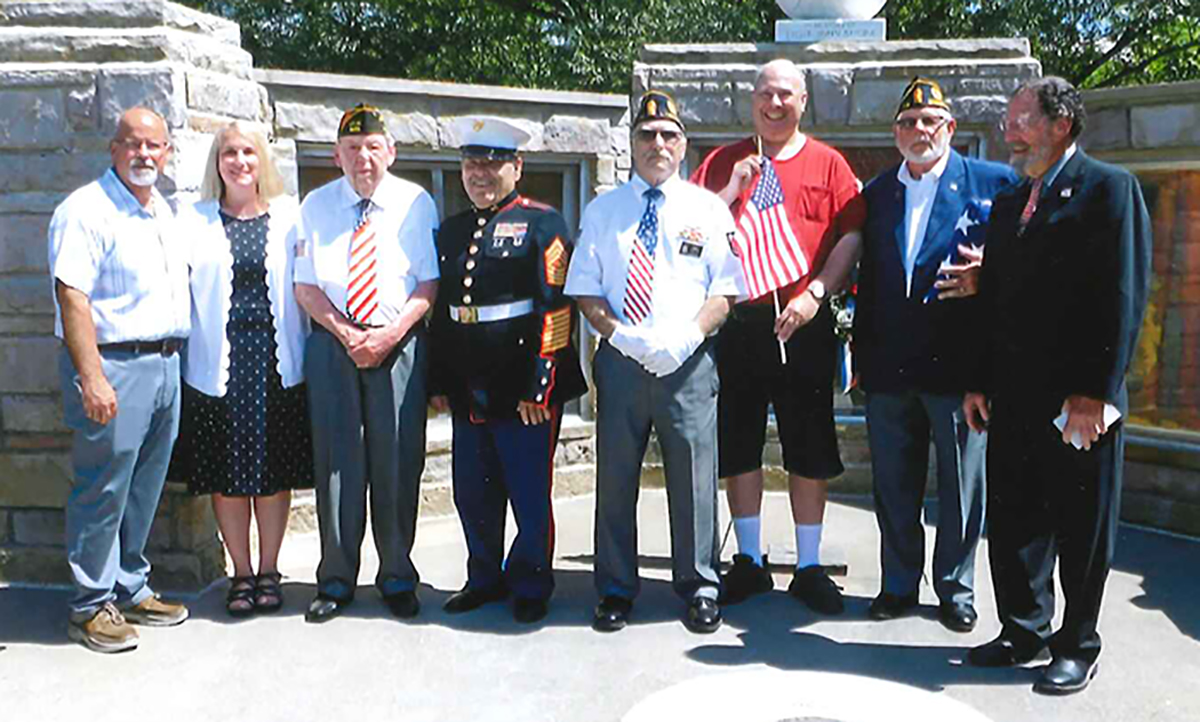 Helping Hands Day
During the first week of June, the grounds of St. John the Baptist Byzantine Catholic Church in Lyndora were prepared for the annual Spring clean-up, prior to the planting of new annuals. In addition, planters were planted to beautify the entrances of the church, a window box and hanging plant were also placed in front of the rectory. Mulch and landscape fabric were purchased for the on-going landscaping project to remove or replace old over-grown shrubs that obscure the exterior beauty of the church.
Thanks to the GCU Home Office for the Helping Hands Day Fraternal Grant that assisted with the purchase of the plants and supplies.
Flag Ceremony & Luncheon
On Sunday, June 13 Lodge 109 held its annual Flag Day ceremony at the Lyndora Veteran War Memorial followed by a luncheon at St. John the Baptist BC Church.
The event began with a welcome by master of ceremonies Lodge 109 Vice President Bill Uram followed by the raising of the Flag by the Honor Guard of American Legion Post 778 and V.F.W. Post 249. The National Anthem was led by Lou Pocchiari. The Pledge of Allegiance was led by Joey Stavish followed by a rendition of the same performed by Joey and his fellow E.C.F. students under the direction of Deacon Paul Simko. Their act was a variation of the pledge with a salute to Old Glory.
The invocation was given by Deacon Paul followed by a moment of silent meditation for Helen Meaders who began these flag ceremonies over 50 years ago and retired Lt. Col. Gary Kuhn who participated in many of these events, both passed away recently. Bill Uram then recognized special guests: State Rep. Marci Mustello, Butler Twp. Commissioners, Sam Zurzolo and Jim Lockhaiser, Jr., Zeke Zelinski and Leroy Bunyan, Butler Co. 2020 Veteran of the Year. They were invited to say a few words if they chose and several added to the program with their comments.
The program was then turned over to the Honor Guard whose part included the proper care and folding of the flag and meaning of each fold. They concluded with a rifle volley and the playing of "Taps." The event concluded with the singing of "God Bless America" led by Lou Pocchiari. All then returned to St. John's Church for lunch. Door prize drawings of hanging plants from the GCU and State and U.S. flags from Marci Mustello' s office were held and gift bags were given to the children who participated at the ceremony.
Lodge 109 wants to express thanks to the GCU Home Office and the American Legion for the Flags that were handed out to the public and to the GCU for the Fraternal Grant which helped pay for the food and other expenses.
The photo above: Flag ceremony program participants and guests: Jim Lok Haiser, Jr., Marci Mustello, Dan Zarnick, Sam Zurzolu, Jim Bianchi, Lou Pocchiari, Leroy Bunyan and Bill Uram, Jr.