Lodge News
Lodge 10 August News
August 5, 2021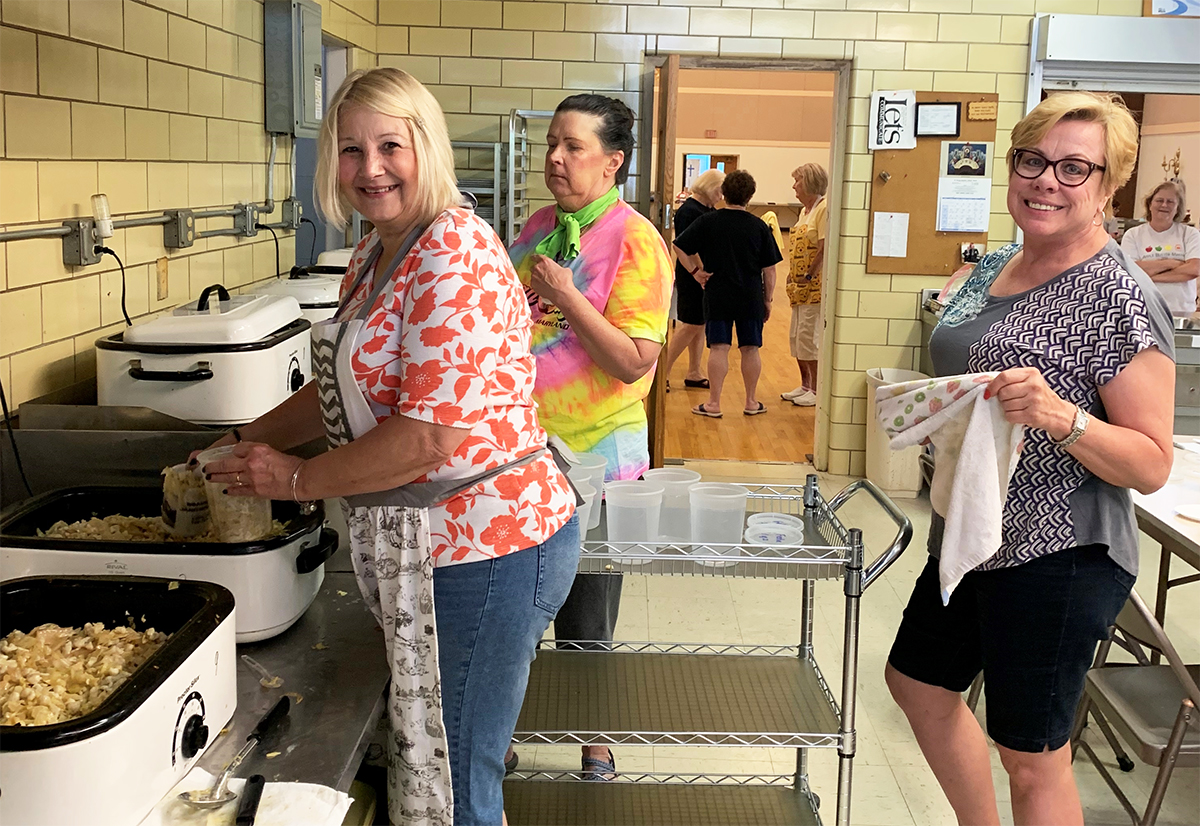 Flea Market, Bake Sale & Haluski Sale
GCU Lodge 10 once again helped secure GCU Parish Matching Funds to sponsor a Flea Market, Bake Sale and Haluski Sale at St. George Byzantine Catholic Church. The well attended community event had many happy people in attendance purchasing items and ethnic foods.
There were plenty of treasures to be found at the Flea Market organized by St. George's cantor and ECF leader Joann Hersh. Isabelle Maruhnich, Judy Dzumba and Mary Ann Popovich organized, priced and manned the bake sale of all homemade items. Lodge 10 President Kathy Kapaldo along with her crew of Mary Elizabeth Olack, former National Director Martha Seech, District 15 President Elizabeth Harbist, Lodge 10 members Diane Ketterer, Cindy Fehr-Cherico and Mary Dickey, and family friend Cheryl Jablonski helped chop and cook the cabbage, make the potato dumplings and pack over 70 quarts of haluski. The event was helped greatly by former Slavjane performer Matt Razo.
St. George parish thanks the community for attending this annual event, everyone that baked the goodies, helped to price the flea market items and helped cook & sell the haluski.