Lodge News
District 7 December News
December 16, 2021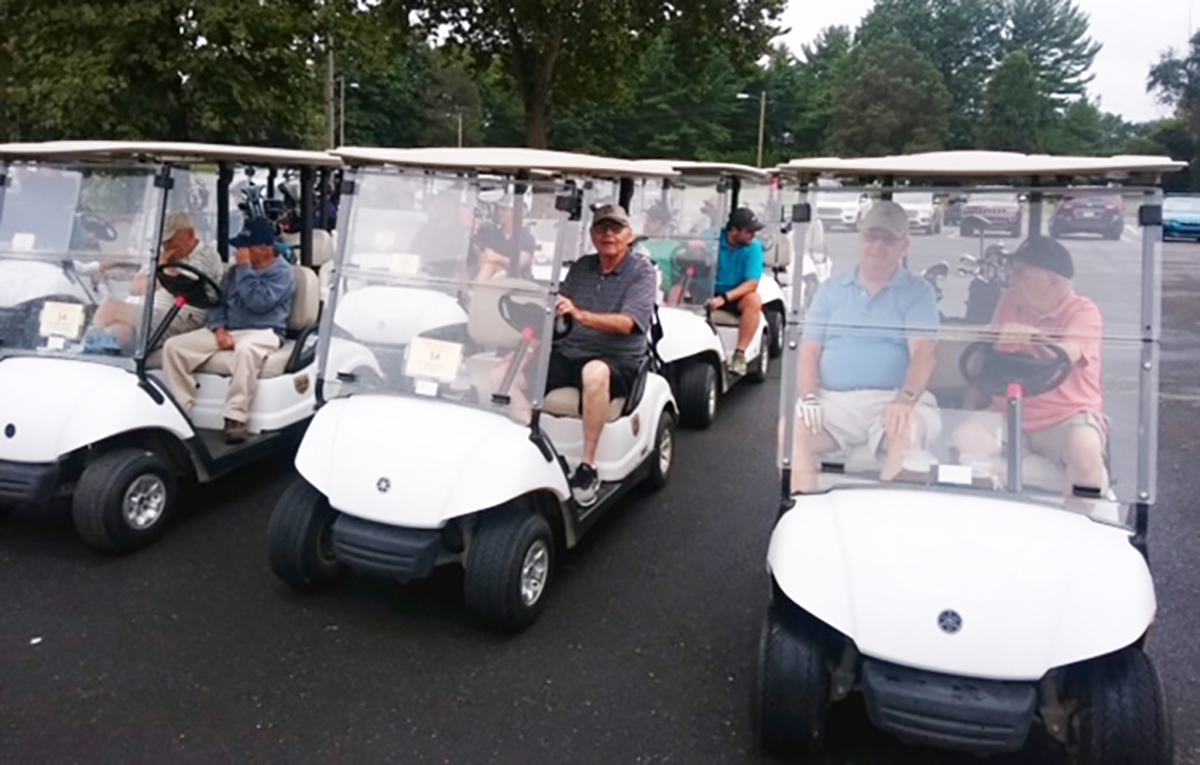 Annual Golf Tournament
The rain held off as 37 golfers attended the 2021 GCU District 7 Annual Golf Tournament at Greenpond Country Club in Bethlehem, PA on Saturday, August 28. First place went to the team of Ed & Gina Keil, Anthony Shaver and Chris Wilson of District 5. Second place was taken by the team consisting of Steve & Dan Bachovin, Rob Thisot and Don Green. The third place winner, which required a tie breaker, was claimed by Evan, Brad & Mark Wilkins and Melissa Wilkin Schmitt. Thanks to all who came out and helped make this a successful event. See you next year on Saturday, August 27, 2022!
Zoom Meeting
On Sunday, January 23, 2022 at 3 pm (Eastern Time) District 7 will hold a Zoom Meeting to discuss upcoming events.
Please let RSVP Mary Bannworth at bannworth1@cs.com if you would like to have the link to the meeting emailed to you.
The district asks that you also consider becoming an officer. The office of secretary or secretary/treasurer may be open. A successful candidate should be detail oriented with computer skills.
The district would love to hear your ideas for events and/or your comments. Please send them to Steve Bachovin at sbachovin@comcast.net.
Hope to see you there!
Commercial Pierogi Machine Wanted
St. Nicholas Byzantine Catholic Church in Central NJ is in search of a commercial style pierogi machine—please contact Mary Bannworth at 908-447-9212 or bannworth1@cs.com.