Lodge News
District 5 April News
April 8, 2022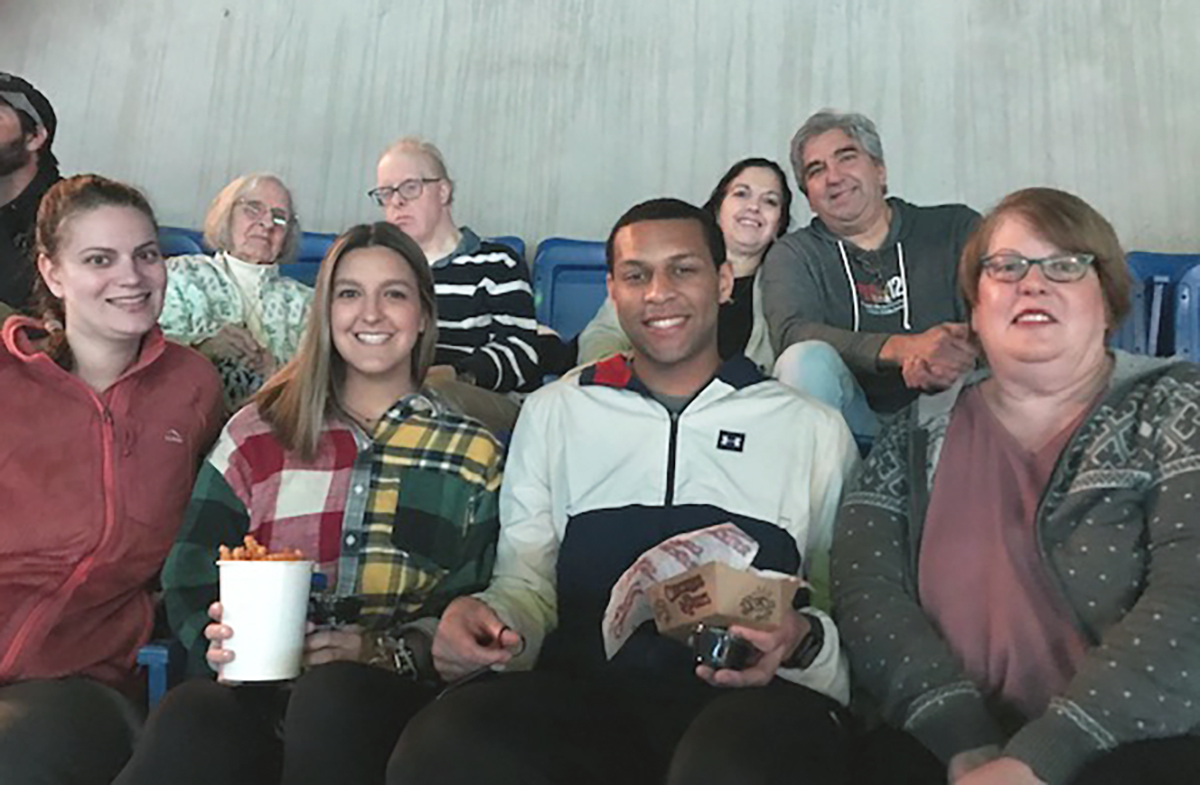 Looking Forward
It is so nice to start having group activities again. Hopefully, this is the end of the pandemic. We look forward to Helping Hands Day, the District 5 Golf Tournament, Baseball Tailgate, Annual Meeting and St. Nicholas Scholarship Brunch. Unfortunately, there will not be a Junior Bowling Tournament this year.
Annual Hockey Outing
Having missed the annual hockey outing last year due to the pandemic, it was great to get together on Saturday, March 19, 2022 at the Mohegan Sun Arena in Wilkes-Barre Township, PA with the Wilkes-Barre/Scranton Penguins facing off against the Utica Comets. The distrcit had 70 people purchase tickets. The game was a St. Patrick's Day celebration with the Penguins dressed in green and the Penguin mascot, Tux, wearing a kilt. Attendees received a green St. Patty's Penguin's Rally Towel, a value meal voucher from McDonald's, a hot dog, chips and drink.
The Comets took an early lead, but the Penguins bounced back. There were a few fights.
Excitement lasted to the end, where the Comets tried to even the score. The Penguins were victorious, 3-2. A special events subsidy was provided by the Home Office, as well as 3 Target gift cards won by CharLeigh Miner, Paul Batyko III and Phil Batyko. Hand sanitizers and calendars were provided by the Home Office. We thank them for all they do for the district.
Deepest Sympathy
District 5 wants to extend their deepest sympathies to the family of Paul Suche who passed away on February 22, 2022. Paul was a past President of District 5 and ticket chairman for the annual St. Nicholas Scholarship Dinners and Brunches for many years. He was an active participant at the ski weekends, hockey games, attended junior bowling tournaments and played in annual golf tournaments to name a few. He will be sadly missed. Blessed repose and eternal memory!
May you have a very Blessed Easter Season!
Christ Is Risen! Indeed He Is Risen!
Please pray for peace in the Ukraine!
Pictured above-Front: Sarah Tanana, Ali Sluko, Dylan Burnett and Deb Sluko. Back: Marge & John Hlavaty and Mariellen & Andy Sluko.