Lodge News
District 15 October News
October 7, 2021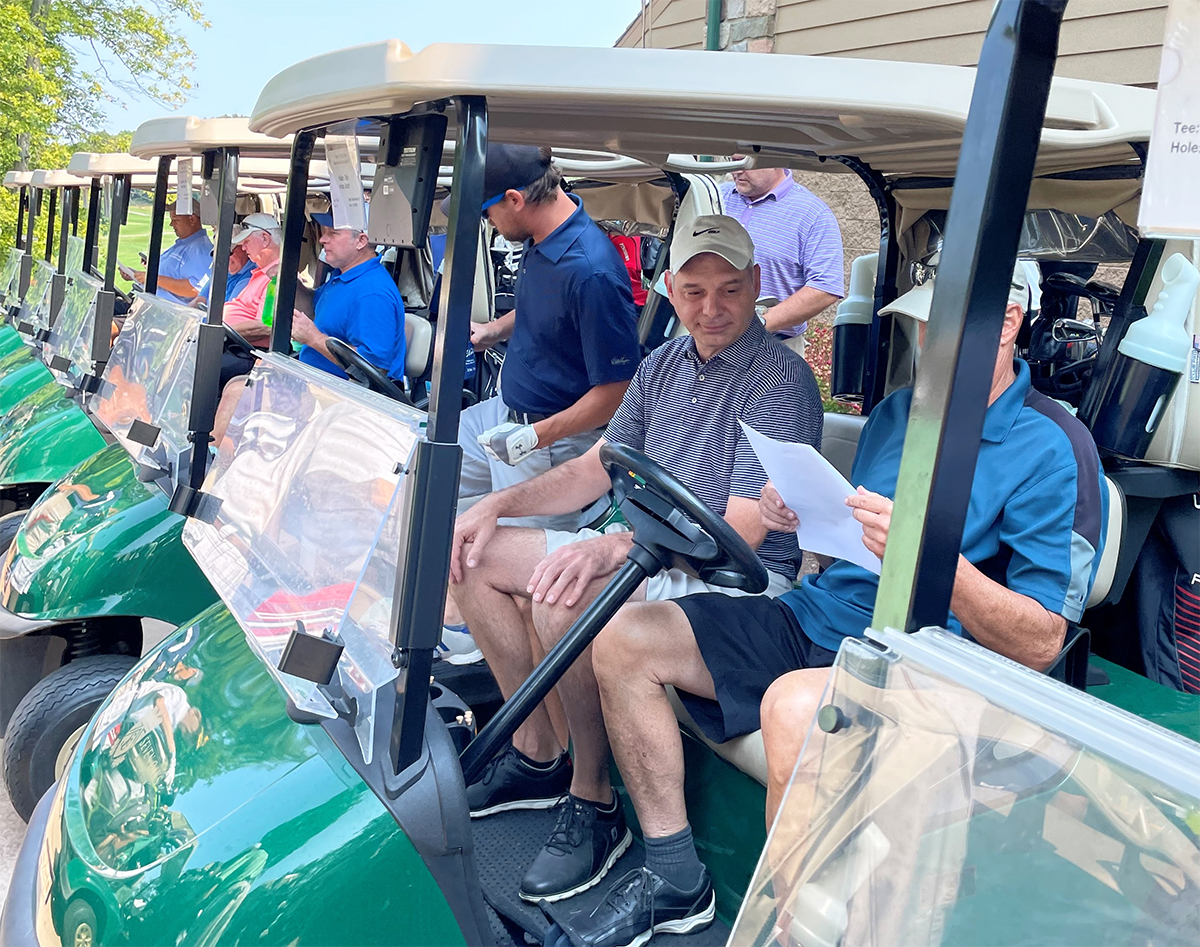 CANCELED D15 Annual Meeting scheduled for Sunday, November 7, 2021
Due to ongoing concerns about a possible Fall spike in COVID-19 cases, the officers have cancelled this year's Annual Meeting. The GCU Board of Directors and Fraternal Department recently notified us that we are not required to hold a meeting this year, and in fact recommended that consideration be given to cancelling any scheduled meetings. While hopeful that there won't be a Fall spike, the officers heeded the advice and canceled the meeting.
Afternoon at Black Dog Wine Company
Although it was an oppressively hot afternoon with the threat of rain, District 15 members and guests enjoyed the Afternoon at Black Dog Wine Company event in late August. The wine tasting was informative and the food was delicious. Due to impending thunderstorms, the Flow Band canceled their show at the winery, which was a big disappointment to all. Twelve door prizes were awarded. Sara Gasser, George Seech, Sandy Condie, Kathy Kapaldo and Em Lopata took home a bottle of Black Dog wine. Paul Lebanik, David Konefal-Shaer, Karen Wansack, Nancy Hribar, Pam Kapaldo, Chris Sack and Nicole Watenpool won gift cards. There were many positive reviews of the afternoon. Therefore, plans to schedule next year's "Afternoon at the Wine Company" are in the works for early October 2022.
Annual Golf Outing
The weather on Sunday, September 12 could not have been more perfect for golf! Once again Bill Uram took care of every detail to make the Annual Golf Outing enjoyable. Prizes were awarded for every flight.
Flight A low gross: Dave Sutherland; low net: Rob Haller and 2nd place (3-way tie): Nick Fejka, Scott Irons & Gerry Corbo. Flight B low gross: John Maracek; low net: Charles Houser; 2nd place: Ron Cairns; 3rd place (tie): Rich Brooks & Tim Seech. Senior Flight low gross: Jay Frederick; Low Net: Mike Mantsch; 2nd place: Ron Blough and 3rd place: Mike Kanai. Closest to the pin winners were: Ron Cairns, Gerry Corbo, Charles Houser and Rob Haller. Longest putt winners were: Nick Fejka and Mike Kanai.
Luncheon and Bunco
Fifty-eight tickets were sold for the Luncheon and Bunco held on Saturday, September 25. Once again Kathy Kapaldo did an outstanding job to make this event fun and profitable! Many thanks to Cheryl Jablonski, Mike Spanik, Cindy Feher-Cherico, Diane Ketterer, Mary Ann Popovich, Pam Kapaldo and Jess Sevcik who helped with set-up, baking and/or selling chance tickets. The district is grateful to Mary Elizabeth Olack who baked cookies for the dessert boxes. Thank you to the GCU Lodges and National Directors & Officers who donated auction items and/or bought a table sponsorship. With GCU Community Matching Funds a total of $3,000 was raised to split between the District 15 Scholarship Fund and Communicycle of Aliquippa.