Lodge News
District 15 August News
August 5, 2021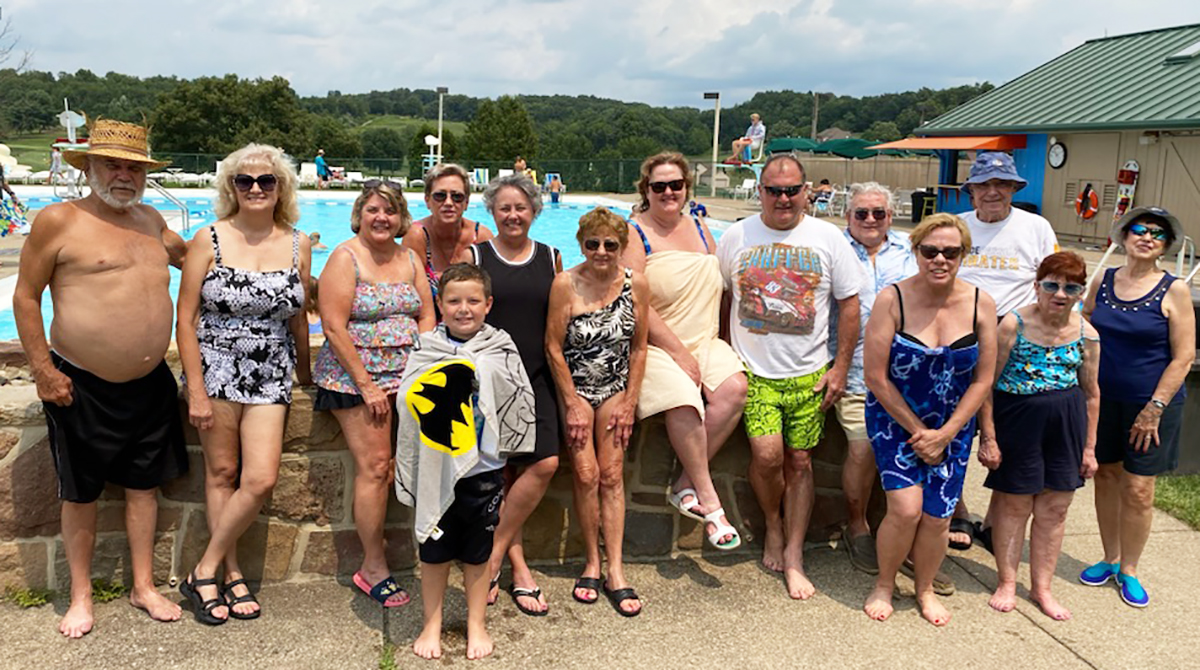 Welcoming Back Events
Are you registered for An Afternoon at Black Dog Wine Company? How about the District 15 Annual Golf Outing? District officers have worked hard to schedule events for all members. Whether swimming at the pool; sipping wine and listening to the Flow Band; hitting the links; or shouting BUNCO, we've got you covered. We hope that members take advantage of the many events scheduled for late summer and early autumn. These are also great opportunities to introduce your friends to GCU.
Pool Day at Seven Oaks
On August 1, we held a Swim Day at Seven Oaks Country Club. GCU members who checked in with us at the pool received a $20 snack bar voucher which was valid for August 1 only.
Afternoon at Black Dog Wine Company
Sunday, August 29 from 12 NOON-4 PM, the district has rented their spacious tent for members to enjoy wine tasting and a delicious full-course Sunday dinner prepared by The Cooked Goose. Bocci, corn-hole and raffles will add to the fun. Wine tasting at 12:15 PM and dinner served at 1 PM. The Flow Band will add to the afternoon festivities.
Black Dog Wine Company is located in Oakdale, PA, minutes from the Parkway West and US 22/30 intersection, convenient for guests coming from Beaver, Pittsburgh, Butler and lodges in Weirton, WV and Mingo Junction OH. GCU members $15; non-members $20. To register contact Elizabeth Harbist at 412-913-1446.
Annual Golf Outing
The annual Golf Outing will be Sunday, September 12 at Seven Oaks Country Club. GCU members $50; non-members $75 includes all golf fees, hot dog/sandwich at the turn and dinner. Bring a foursome or sign up as a single. Not a golfer? Come for dinner ($30). Consider joining us for a fun day of golf and friendship. Contact Bill Uram at 724-287-0689.
Bunco Event
Tickets are now available for District 15 Luncheon and Bunco on Saturday, September 25, 2021. The cost of the ticket is $30 and includes a delicious Seven Oaks lunch and bunco. There will also be a Chance Auction and Share the Wealth. Proceeds will benefit Communicycle of Aliquippa. This local non-profit is a community organization and ministry that uses bikes to connect individuals and other community organizations to each other. They collect used bikes and parts to provide a way for children and adults to have a fun and safe bike to ride. Repairs are made at no cost and individuals can learn how to repair their own bike or receive a bike by volunteering in their community.
Secretary Kathy Kapaldo chairs the event. You can contact Kathy 412-951-8331; Elizabeth Harbist 412-913-1446 or Janet Uram 724-287-0689 for tickets.
Annual Meeting
SAVE the date! D15 Annual Meeting is scheduled for Sunday, November 7, 2021, at Seven Oaks Country Club. Brunch will be available. At this time, St. Nicholas Chapel is not open for Liturgies. However, that may change by November. We will update information in the GCU Magazine and on the D15 FB page.