Lodge News
CPRL June News
June 21, 2022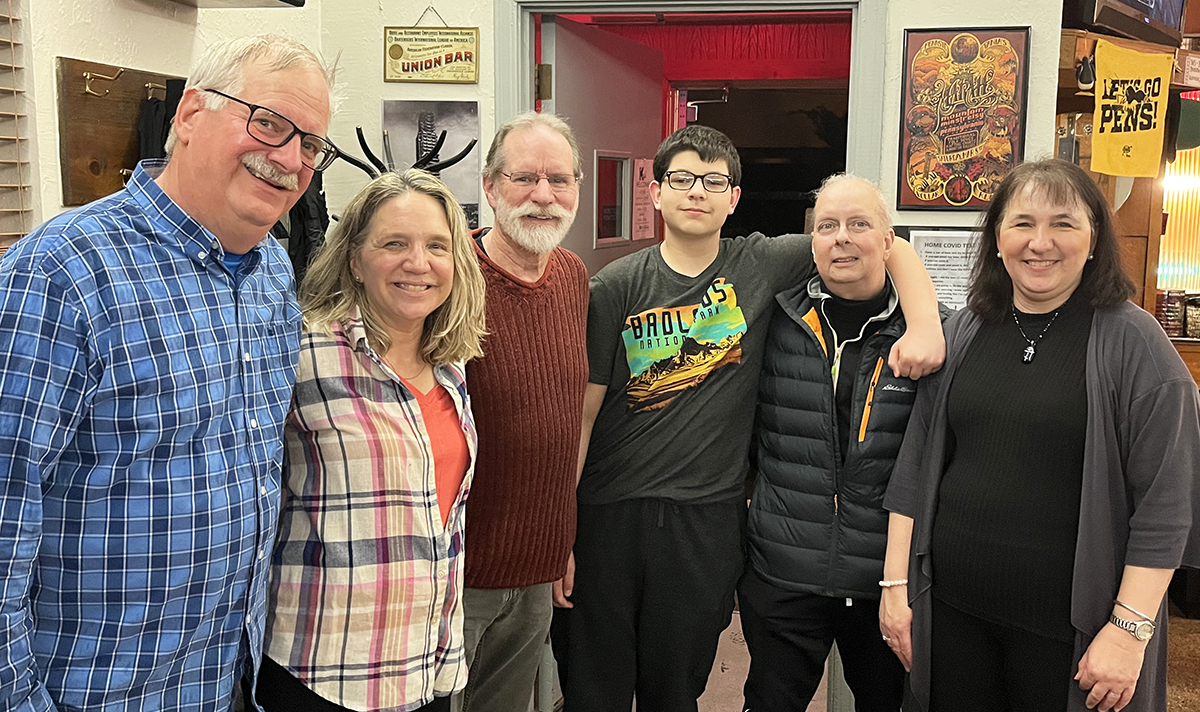 Easter Egg Hunt
On Sunday, April 10, GCU CPRL held an Easter egg hunt/Easter Bunny visit after Palm Sunday Liturgy at St. John Chrysostom Church hall. Sixteen children, four preteen/teenagers and many adults were in attendance.
The party started as the pizza arrived. The three varieties of Big Jim's pizza were delicious; there were also individual bags of snacks and a variety of Pastries-ala-Carte cookies. A special thank you goes out to District 15 for donating a tray of festive cupcakes. There was plenty of everything so everyone could go back for seconds.
A few games for the adults as well as the Left/Right game for children was played first. As children watched a Snoopy episode on TV, the eggs were hidden both inside and outside of the hall. Each child was given an Easter basket and picked 20 candy-filled eggs. Some of the eggs had a special paper tucked inside them; those children who found them won a toy of their choice.
Lastly, the Easter bunny paid a visit (thank you Beth Gulyasy). Two-year old Karly kept going back to visit the Easter bunny; she couldn't spend enough time with the bunny.
Upon leaving, many adults and children stated it was a fun afternoon. Thank you to everyone who helped make it a success.
Community Dinner
On Thursday, April 21, GCU CPRL prepared the dinner for The Table at Hot Metal Faith Community, 2700 Jane Street, South Side-Pittsburgh. The former Lodge 28 would chair this dinner annually and wanted to continue the tradition; however, due to the pandemic, the dinner was temporarily halted. When it restarted, there was a distribution with to-go containers only. Now, it is back to inside service.
Approximately 35 people came to sit down or pick up a take-out container. The dinner consisted of a buffalo chicken hoagie with all the trimmings, a blessed hard-boiled Easter egg, red grapes, a bag of chips and cookies for dessert. Several people thanked the volunteers for providing this meal.
CPRL plans to do this again next year to a hopefully bigger crowd. Please consider giving up 3 hours of your day to help this worthy cause and to feel fulfilled and inspired.
Pirohi/Haluski Sale
St. Pius X BC Church in Carrick held a Pirohi/Haluski Sale every Friday during the Great Fast to benefit structural issues in the church's bell tower.
Due to the pandemic, the parish chose to sell frozen pirohi this year and was quite pleased with the response & support of the community.
The volunteers prepared 1,073 dozen pirohi with fillings such as potato cheese, sauerkraut, cottage cheese and the beloved lekvar! Sixty pints and 85 quarts of haluski also were sold.
Volunteers were extremely dedicated and spent a lot of time every week cooking the fillings, rolling & pinching the dough and counting & bagging the finished product. Everyone was rewarded with a Giant Eagle gift card which was only a small token to thank them for their hard work & efforts.
Craft/Vendor Event
On Saturday April 30, St. Pius X Parish held a Crafter/Vendor event. There were 17 crafters and 8 vendors who secured a table for the sale. There were also bake sale & food items for purchase.
Many thanks to those who helped make this a success. They are as follows: Pre-event set-up team: Tom Kalka, Bob Langol, Andrea Panchura, Beth Gulyasy and of course the event's magnificent planner-Pat Geary. The wonderful volunteers who helped the day of show included: Gerda Bosack, Ann Danchanko, Bonnie Ewanick, Helen Ference, Kim Kolesar, Dave & Elaine Lewis, Cindy McAnulty, Andrea Panchura, Bernie Rusinko, Jeanne Stefanac and Angie Warhola. A special thank you to the GCU for the posters, flyers & grant money to help us with advertising and groceries for the event!
Above are the volunteers at the Hot Metal meal.