Lodge News
CPRL January News
January 5, 2022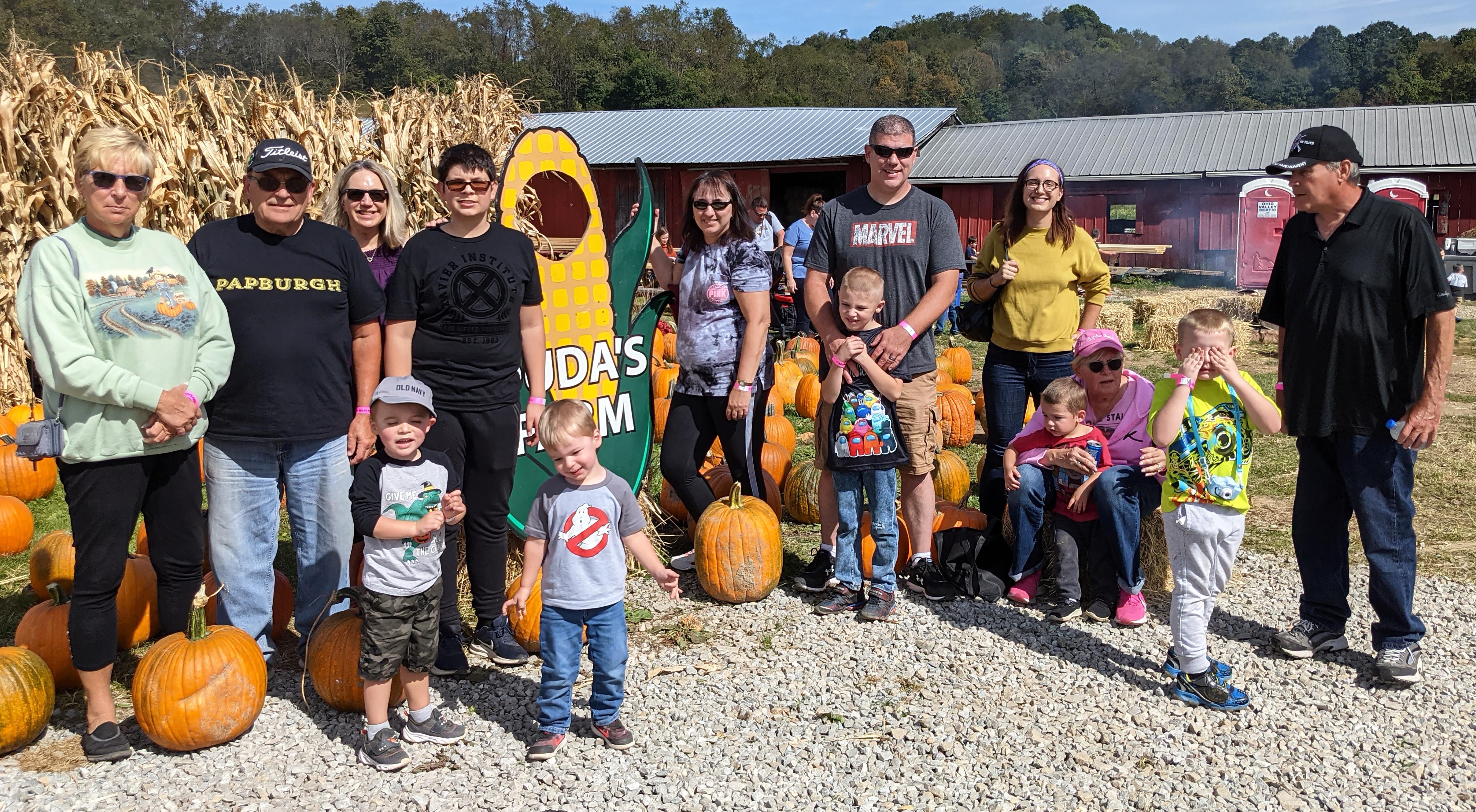 Hayride At Duda's Farm
On Saturday, October 2, fifteen participants (10 adults and 5 children) spent a day on Duda's Farm in Brownsville, PA. The picnic was ready to start at noon, but was delayed a few minutes as it took time to round up the kids. They were having a fun time exploring the farm, seeing the animals, riding on the slides and playing in the corn pit. While this was going on, all adults got a chance to guess the total cost of the Halloween basket. The winner got to keep the basket.
After lunch and s'mores by the fire pit, the games began. The Left and Right games for adults and children lead off. Next, the kids got to pick a variety of candy from the hay. They were all very polite when picking; there was no elbowing or overzealousness. Then, the adults got to search in the hay for potatoes, onions, four varieties of apples and pears. Door prizes were also awarded to lucky winners.
Following the games, the group took off on a hayride. Although the farm was extremely crowded and the line for the hayride was long, the CPRL group boarded the next tractor. While enjoying a ride through the farm, a stop was made in the pumpkin patch. Each person got to pick their own pumpkin. As an added treat, Patty Niskach personally gave each child a Halloween gift.
It was another fun year at the pumpkin patch hayride—the weather was perfect, sunny and in the 70's. Come out and join the fun when CPRL does it again next year.
Annual Steeler Tailgate
The Annual Steeler Tailgate resumed without a hitch on Sunday October 31 at St. John Chrysostom. The event was a huge success, achieving our parish Matching Funds and a Steeler win made for an even better day!
Annual Meeting
The annual meeting was held Sunday, November 21 at St. John Chrysostom. Lodge members enjoyed lunch from Armstrongs, reviewed business from 2021 and started planning for 2022. We also honored 2021 golf and bowling winners as well as presenting Fr. Miron with the matching funds check from the money raised from the Annual Steeler Tailgate.